2022 Kairos Scholars Recipients Announced
/
/
2022 Kairos Scholars Recipients Announced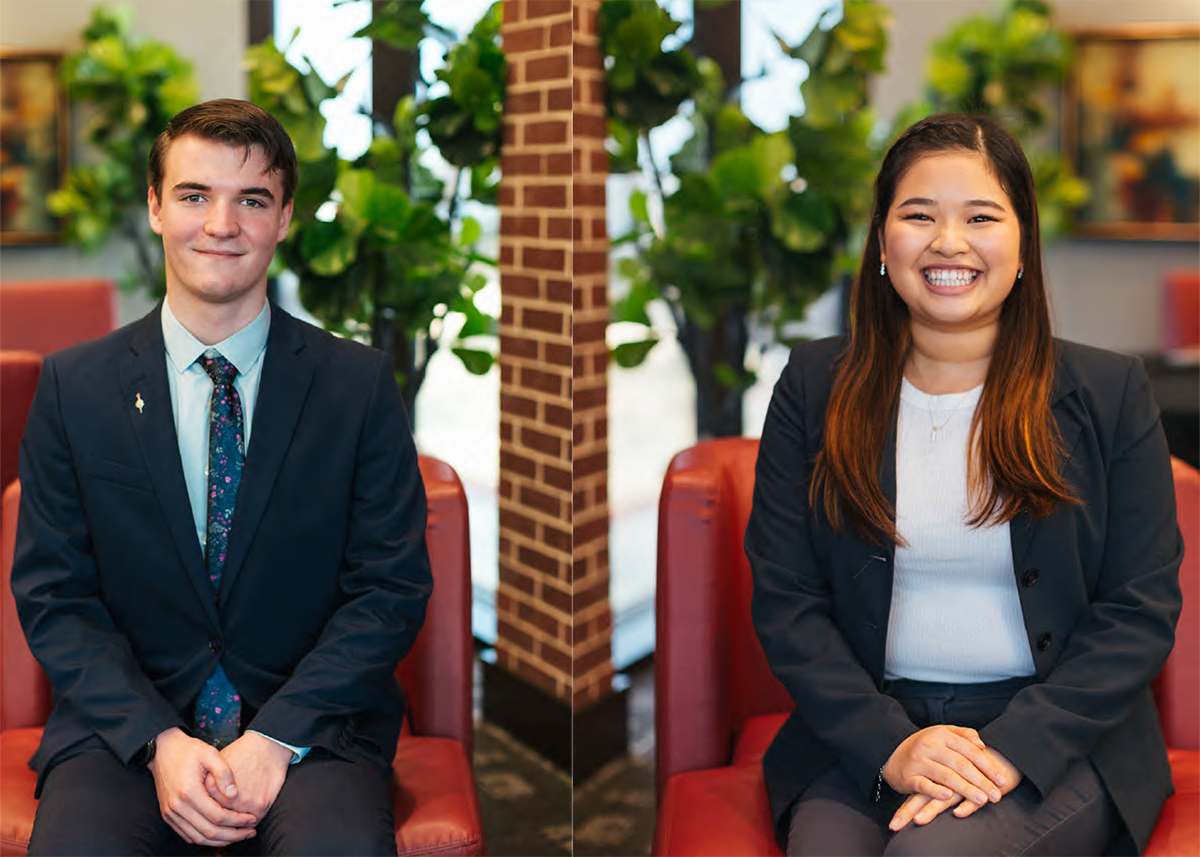 Southern Nazarene University is proud to announce the 2022 Kairos Scholars Recipients.  The Kairos Scholarship Program recognizes academic excellence and is open to students who have earned a cumulative high school GPA of 3.5 or higher and a minimum ACT score of 30. First-time, full-time students with qualifying scores were eligible to compete for this full-tuition Kairos Scholars award, renewable for four years.  Finalists for the 2022-2023 academic year participated in panel interviews, were closely scored, and tightly ranked.  
The 2022 recipients are Miss Kayla Nguyen and Mr. Aydin Read.
Kayla Nguyen is a Senior at Edmond Memorial High School in Edmond, Oklahoma. She is currently Senior Class President and serves on Edmond Public Schools Foundation Advisory Board as the Student Ambassador Representative.  She is involved in youth leadership organizations and volunteers for her school and for her community. Kayla believes it is her responsibility to utilize her talents and leadership skills to give back and to be an advocate for others.
She is a Licensed Esthetician and is training to become a Certified Nurse Aide. The knowledge she has acquired as an Esthetician and CNA student has deepened her passion for the field of Medicine and taught her lifelong skills that have helped her become a better person, scholar, and servant leader.  Some of her hobbies include giving facials, singing, painting, baking, and watching medical dramas. Kayla is excited to study Biology on the Pre-Med track at SNU and become a plastic surgeon. Kayla said, "I know that SNU is the right fit for me and I am ready to contribute to and become part of the SNU family."
Aydin Read is a Harding Charter Preparatory High School senior in Oklahoma City, Oklahoma. A hard-working student with a love for debate, video games, and biking, Aydin enjoys all things science. It is his deep desire to become a surgeon who is both knowledgable and excellent as well as empathetic and caring.  As he seeks to use his education to help others, he does it from a thoughtful and kind demeanor.  Valuing service to his community, Aydin has set a standard of volunteering, showing value to others with a desire to know them and honor their individual stories with a servant's heart.  Aydin is thrilled to be joining SNU this fall.  
The Kairos Scholars Competition has allowed SNU Faculty to become acquainted with an outstanding group of high-achieving students.  We are extremely proud of each of the finalists pictured below, most of whom will be attending SNU this August.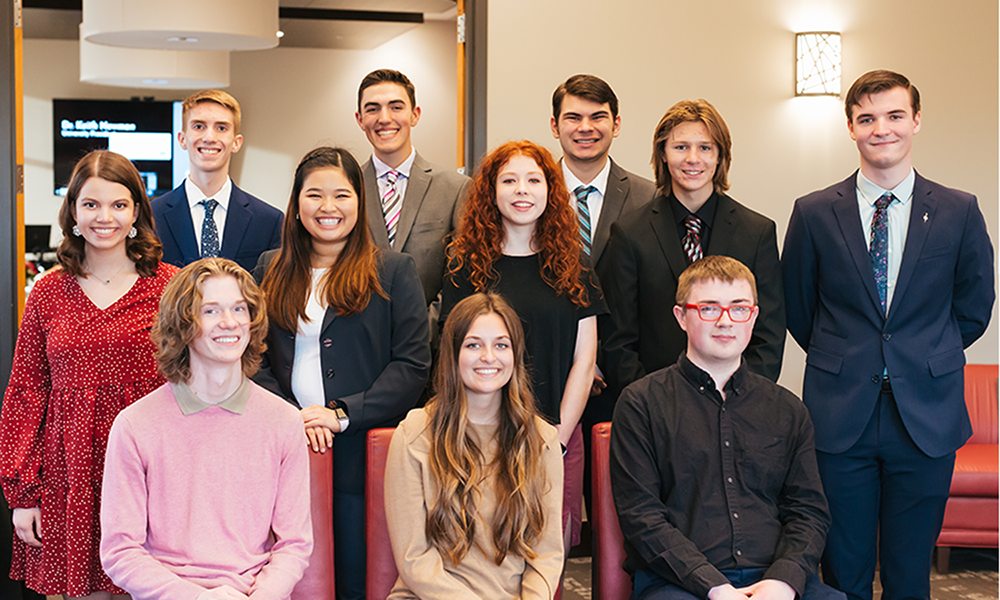 Back:  Joseph Blackstad, Eli Reutiner, Jacob Mash
Middle:  Ryleigh Rushing, Kayla Nguyen, Hannah Shoffner, Trey Pepper, Aydin Read
Front: Lawson Stiegelmeyer, Rachel Limke, Boyd Robertson. 
Not pictured:  Logan Magee, Jackson Oberndorfer.  
Back to Blog