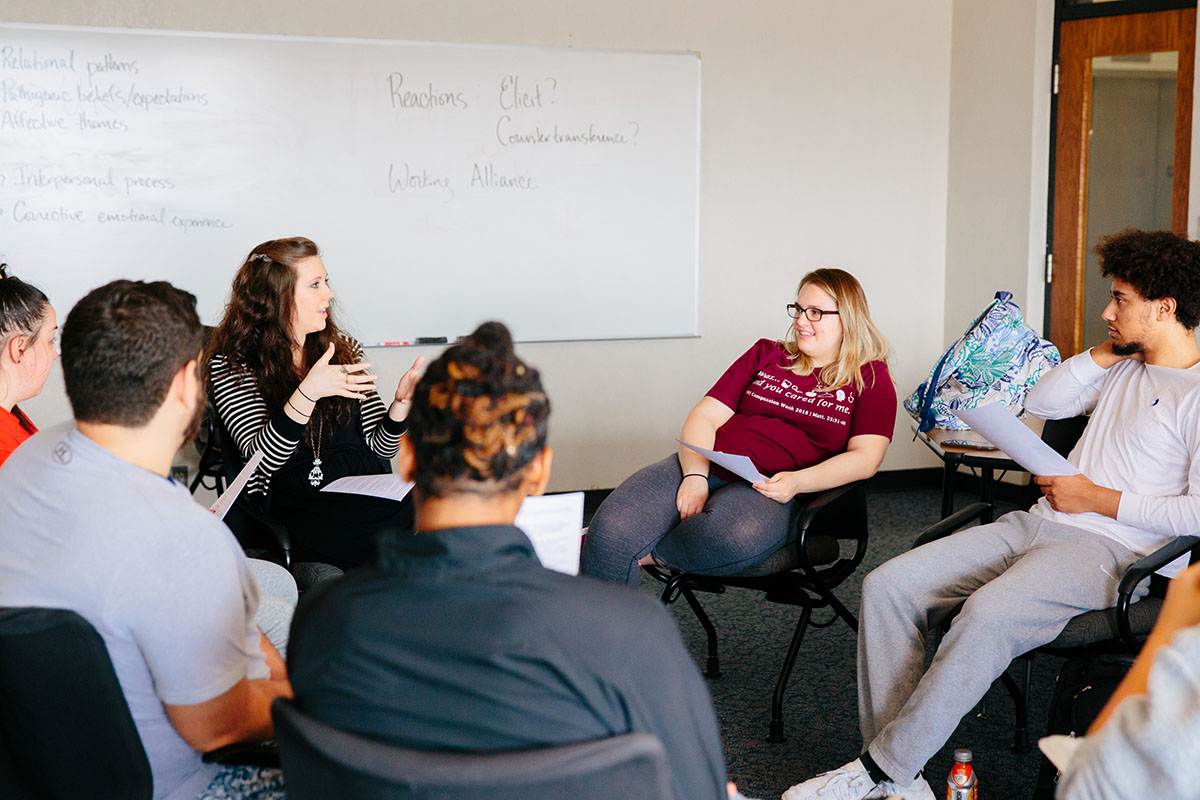 Bachelors in Psychology
Our psychology program boasts a breadth of curriculum that intentionally engages the relationship between faith and psychology throughout the major and graduate program. We have the only academic program in Oklahoma preparing master's level students to be registered play therapists. And excellent graduate programs in Counseling, Marital and Family Therapy and an available emphasis in Child Therapy.
Our pass rates on the state licensing board were 71%. Not only the highest in entire state, but the highest by 20 percentage points!  SNU's Psychology department has a uniquely close sense of community, some would even describe it as a "family" environment. As part of this family, you will have unique study opportunities. Creative and engaging classroom pedagogy prepare you to solve real world problems. You will enjoy our "hands-on" practicum that will enforce what you have learned in the classroom. Develop your counseling skills in our on-campus training site complete with a child therapy area with sand and play therapy equipment.
"My classes have been much more than I ever expected, from handling a human brain to intense class discussions, my professors and peers have given me the opportunity to not just learn what is in our text books, but to really experience and grow from what we learn. I have been stretched and challenged to think outside my comfort zone, and as a result I have grown intellectually and in my faith." –Tabitha McGinness, current Psychology Major.
Our graduates are ready to analyze and interpret data, think critically, and communicate well in a number of settings.
Psychology graduates move into a number of careers including case management, counseling, rehabilitation specialists, and more.
When you graduate with your degree in psychology from SNU, you'll have the preparation you need for a successful career in many professions such as:
Counselor
Business Consultant
Graduate Psychology Student
Recruiter
SNU offers you the opportunity to study with credentialed faculty as you journey toward graduation, another step closer to reaching your goals. These scholars with a Christian worldview will mentor and guide you along the way.  SNU's smaller size allows students to interact with faculty — not only in the classroom, but also through impactful mentoring, personal advising, and meaningful research. Come and be known; come and belong.