SAVE THE DATE!!!  November 12-13 we will be celebrating SNU Homecoming.  There is something very special about coming back together where friendships were forged, faith was formed, and the pursuit of a degree started it all. Mark your calendar, call your classmates, and make plans to attend.   
We are planning a full schedule of IN-PERSON activities and events for alumni of all ages to attend! Class Reunions are at the heart and soul of SNU's Homecoming tradition!  This year we welcome back the classes of 1971, 80-82, 91, 96, 2001, and 2011 as well as other fellow alums for a great weekend together!  
Area Lodging- https://www.snu.edu/area-lodging/ 

Registration-  events and activities are not open to register at this time.  We will continue to update the page with additional information as it becomes available.  Please check back soon!  
For further assistance contact us at alumni@snu.edu or 405-491-6312
The Dallas/Ft. Worth chapter of the SNU Alumni Association began hosting an annual golf tournament in 2009 in memory of Dr. J. Lewis Ingle, a long-time pastor from the Dallas District. The goal of the tournament is to raise scholarship funds for ministerial students from the DFW metroplex, attending SNU. Dr. Ingle's legacy is honored each year at the tournament. All proceeds above the cost of the tournament are used to offset the cost of scholarships and to increase the endowment fund. The endowment also made a $10,000 donation to the Hall of Witnesses (located in the S. T. Ludwig Religion building on campus) in memory of Dr. Ingle. You'll find his name in the 2008 inaugural inductees. The funds from the Hall of Witnesses are also used to provide scholarships for ministerial students.

The tournament is hosted every Fall in Texas.
David Baker served at SNU from 1964 to 1974 as Coach and Athletic Director. His influence and leadership created an indelible personal impact on athletes and ushered in the expectation of excellence in small college sports at SNU. This annual golf tournament is hosted in the Spring and serves as a fundraiser for the Men's basketball team.
SNU Invitational Golf Tournament
Monday, May 10, 2021
Tee Off – 7:30 am
River Oaks Golf Club
Edmond, Oklahoma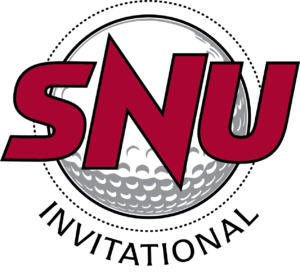 Your participation in the SNU Invitational will have a great impact
on the future of Southern Nazarene University by supporting our students.
Join us for a full day of fun, fellowship, 36 holes of golf, great food, prizes and a worthy cause.
The entry fee is $800 for a team of four or $200 per player registering as a single.  
These fees include a scholarship contribution, 36 holes of golf, a light breakfast, a boxed lunch while play continues and a culminating awards presentation and dinner. 
The 36 holes of golf will be comprised of a "Shamble" Best Ball in the morning and "Foursome" Scramble in the afternoon.
The deadline for all team registrations will be Friday, May 1, 2021, unless we reach our maximum limit before then.


The River Oaks Golf Club features some of the finest greens in Oklahoma.  It is located off of E. Hefner Rd, two miles east of I-35 (phone, 405-771-5800). The SNU Invitational players can enjoy the sole use of this private club for the day!
Dear Classes of 1970 and 1971,
With our deepest regret, we must inform you that the university has made the decision not to host the Golden Grad event that was scheduled for the upcoming commencement on May 8, 2021 due to continued COVID-19 concerns.  Sadly, the classes of1970 and 1971 will not have the opportunity to participate in this treasured tradition.  Your Alumni Staff is deeply disappointed about this development and regret that we will not have the opportunity to honor you and celebrate your 50-year milestone. Many blessings and thank you for your understanding!

— SNU Alumni Relations Staff