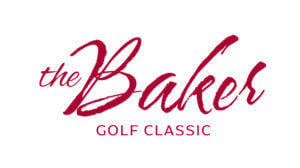 2021 DAVID BAKER GOLF CLASSIC
October 4, 2021
Please join us on October 4, 2021, for the 17th annual David Baker Golf Classic. "The Baker" raises support for the SNU's men's and women's basketball teams. Specifically, the funds generated through this event directly support the pursuit of a degree from SNU. This year we will be playing the exclusive Twin Hills Golf & Country Club, OKC. Twin Hills is a Perry Maxwell-designed course and many believe it is one of Maxwell's finest designed layouts. You will not be disappointed in this outstanding golf course and accommodating staff.
Registration begins at 10 a.m. with the pre-tournament putting event open until 11:30 a.m. Following lunch, a 4-person shamble launches promptly at noon. 1st, 2nd, and 3rd will be awarded in 3 blind flights. You will not want to miss the David Baker Dinner and Awards Program along with a special tournament gift presentation to each participant immediately following play.
There are many ways to participate in this outstanding event. Please complete the form below. Priority registration ends September 10th. We look forward to seeing you on Monday, October 4, 2021, at Twin Hills Golf & Country Club.
David Baker served at SNU from 1964 to 1974 as Coach and Athletic Director. His influence and leadership created an indelible personal impact on athletes and ushered in the expectation of excellence in small college sports at SNU. Read Dr Larry Mills' account of the difference Coach Baker made in his life.
The Baker 2021 Tournament Sponsors
Corporate Sponsors
Flight Sponsors
J.R. Emrich/Reroof America
Driving Contest Sponsors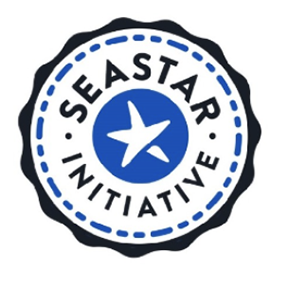 Putting Contest Sponsors
Chipping Contest Sponsors
Luncheon Sponsors
Claud Cypert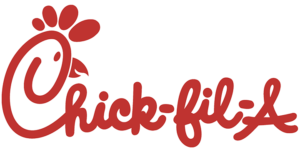 Hole Sponsors
Duane Cory State Farm
Steve Frazier
Gary & Marilyn Frazier
Roadrunner Embroidery & Promotions
SNU Dining
Bethany First Church of the Nazarene
Awards Dinner Program Sponsors
Awards Dinner Sponsors
New Options & Rules for 2021

All individual contests (drive, chip, putt) require a ticket to participate and will be held from 10:00 a.m. until 11:30 a.m. Each $10 ticket entitles the holder to three strokes at one contest.

New options for play in the 2021 David Baker Golf Classic include:

All David Baker Golf Classic Team Participants:

Each player will compete for two longest drive and two closest to the pin awards during regular play.

The best four scores in the individual putting contest qualify for the "Final Four Shootout" at the end of the day and a chance to compete for a cash prize of $5,000.

Make a 50-foot putt and win $5,000:

Rules

Compete in the putting contest. (Requires purchase of a ticket)
Finish in top four of the putting contest.
Be an amateur at least 18 years of age.
Ties with closest to hole or multiple hole-in-one putts will repeat competition until one winner is determined.
Winner of the "Final Four" 25-foot shoot-out qualifies for Grand Prize attempt and receives a $50 Twin Hills Pro Shop gift certificate as the 2021 Putt Champion.
Putting Champion will attempt to make a 50-foot putt with a single stroke to claim the Grand Prize of $5,000.

(Special Note: Each "Final Four" participant's 25-foot putt that goes in or stops within a 9″ radius from the center of the hole will receive a $50 Twin Hills Pro Shop gift certificate.)

Remote Flight Team:

Rules:

Teams will be foursomes and register as a team with information for each player. The team fee for this flight is $1,000.00. The fee can be paid as a single fee for the entire team or everyone on the team may pay his/her own fee.
Play will be a Shamble format. Players select the best drive of the team. Using that position, all players then play their own ball into the cup. Record the two best scores on each hole.
To accommodate the variety of courses, use the Modified Stableford scoring system. Enter the Stableford score in the box rather than the actual strokes played. Albatross, 3 under par – 8 points; Eagle, 2 under par – 5 points; Birdie, 1 under par – 3 points; Par, 2 points; Bogey, 1 over par – 1 point; Double Bogey, 2 over par – 0 points; Triple Bogey or more, -2 points.
Play may occur at any registered course in the world with a registered rating and slope.
Play may take place any time after paid registration until Monday, October 4, 2021.
Players are responsible for paying for their own green fees at the course of their choice.
Begin play at each hole from the age and skill appropriate tee box.
After play, the score card must be signed by the scorer as well as a club pro.
Send a digital image of the completed scorecard and a team photo to Bridget Boulware at bboulware@mail.snu.edu; (405) 474-2612
After the David Baker Golf Classic held at Twin Hills Country Club on Monday, October 4, 2021, the top two Remote Flight teams will be determined and awarded. Each player will receive a tournament golf shirt.

Coach David Baker was a Life Changer for Me

With no intercollegiate program, no scholarships, and no budget, Coach Baker set out with a vision that SNU could become one of America's finest small college athletic programs. At age 27, with a background in the country's finest collegiate football program (OU) and the NFL (49ers), Baker believed that the greatest impact and athletic experience could happen where "athletics in a Christian atmosphere" thrived.


During Baker's tenure (1964-1974) a long list of significant accomplishments occurred: the first two men's basketball seasons garnered winning marks; Benchwarmer Club formed in 1968; first funded scholarships awarded in 1969; Redskin Revolution changed the course of sportsmanship in society; women's basketball, volleyball, and men's and women's tennis were added; big man playing point innovation added in 1971 and copied nationwide; Spokesman Bicycle Tour group formed; and the goal to achieve a national title in 10 years was set and reached with men's basketball title in 1981 under Coach Loren Gresham; all under the foundation of Mark 9:23…"all things are possible to him who believes."

I speak for many when I say, Coach David Baker was a life-changer for me. As my coach, professor, mentor, colleague, and friend, he inspired me to be all that I could be, to live life in the "right way with the right priorities" and "love the Lord your God with all your heart, soul, mind and strength." I will forever be indebted. -Dr. Larry Mills ('66)

Download Baker Classic Brochure