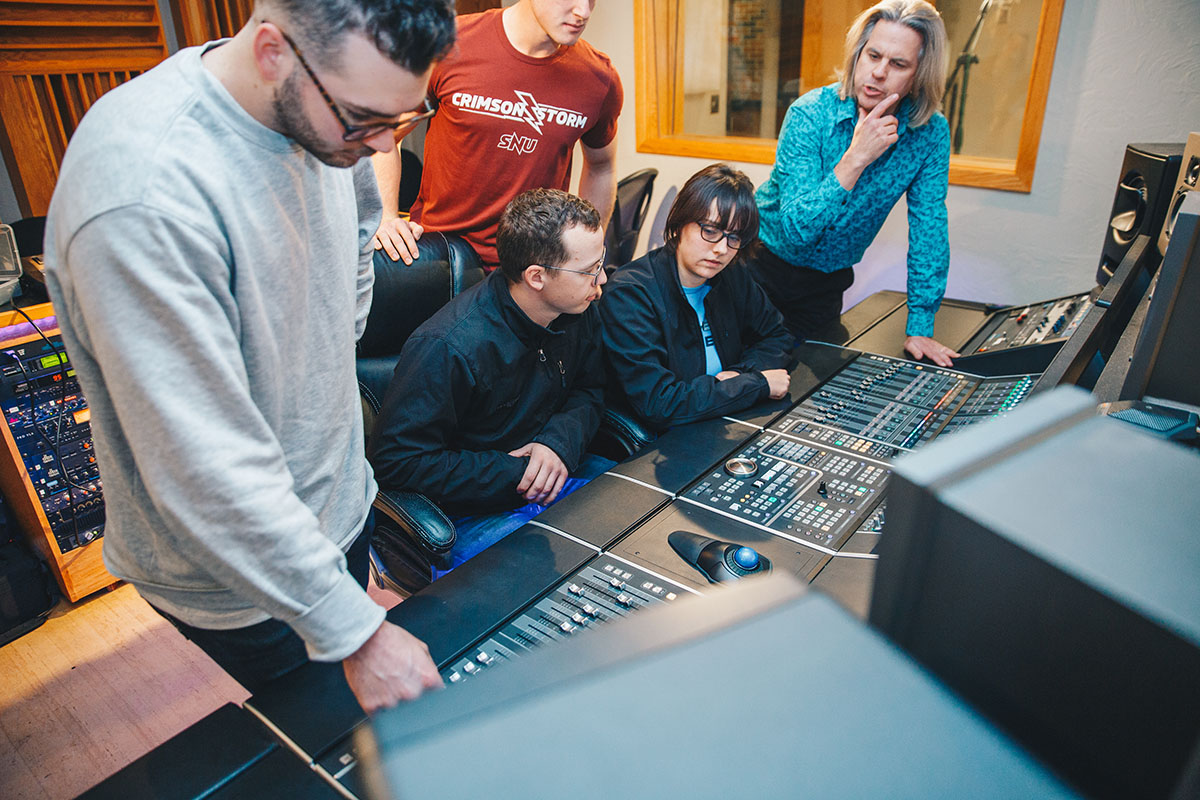 Bachelor of Science in Music
A Bachelor of Science in Music is a degree that includes a Major in Music with an emphasis in Commercial Music Production or Music Performance. A Music Performance Emphasis offers a choice of Concentration between Vocal, Instrumental, or Keyboard Performance.
The School of Music offers you the opportunity to study with credentialed faculty as you journey toward graduation, another step closer to reaching your goals. These scholars with a Christian worldview will mentor and guide you along the way.  SNU's smaller size allows students to interact with faculty — not only in the classroom, but also through impactful mentoring, personal advising, and meaningful research. Come and be known; come and belong.