Equestrian Team Holds On-Site Preview
/
/
Equestrian Team Holds On-Site Preview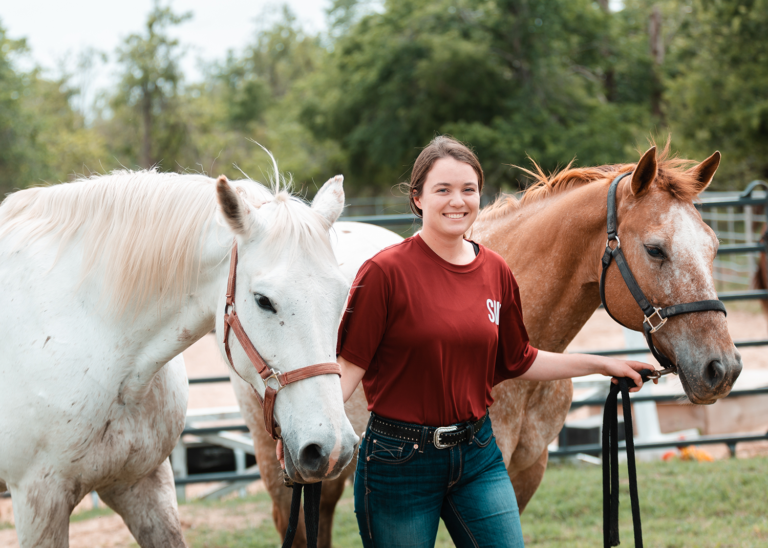 Southern Nazarene University is pleased to announce the first Equestrian Preview Day. On Saturday, April 30th, from 1:00-4:00 p.m., the SNU Equestrian Team along with Coach Debby Letham will be hosting the equestrian community throughout the Oklahoma City metro area. Coaches and families of students who are interested in riding at the collegiate level, whether for leisure or competition, are invited to come and go as their time allows at the SNU Equine Center, 4700 N. Thompkins, Bethany, OK 73008.
SNU features a unique, personalized equestrian atmosphere. The SNU equestrian team competes at local and regional IHSA events with a small, close-knit team, allowing all of the riders the opportunity to ride recreationally or compete, excelling in a Christ-centered environment. The only one of its kind at a private, Christian institution west of the Mississippi River, the SNU program focuses on developing riding skills, building character, and growing confidence. Guests who attend the Preview will have the opportunity to:
Meet the team members and coach
View a live Mock Show with current team members
Learn more about scholarship opportunities
Tour facilities
Meet SNU's endearing horses
For more information about the Equestrian team, please visit https://www.snu.edu/equestrian/. To experience the team and facility up close, join us on Saturday.
Back to Blog