Dr. Michelle Green
Assistant Professor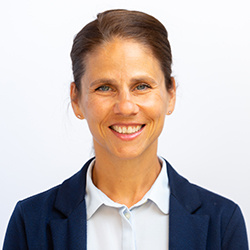 School of Nursing
Nursing
D.N.P, 2019, American Sentinel University
M.S.N., 2012 Western Governor's University
B.S., 2011 University of Central Oklahoma
mgreen@snu.edu
Dr. Michelle Green has served at SNU in the School of Nursing since 2018. She brings a wide variety of experience into the classrooms serving in roles such as:
- Staff nursing positions, 2011-2013
- Director of Infection Prevention and Employee Health, 2014-2015
- Director of Education, 2014-2017
- Director of Nursing, 2017-2019
- Adjunct Nursing Faculty, 2013-2019
- ICU/ER OU Medical Center 2019-Present

Dr.Green has been published in:
- Effect of an Educational Intervention on Staff Nurse Knowledge of Evidence Based Practice Guidelines for Hip Fracture Patients (2012)
- Physician-Ownership Benefits (2017)
- Impact of Preoperative Education on Inpatient Fall Rates Within the Orthopedic Patient Population (2019).

Hobbies and fun fact: Dr. Green enjoys adrenaline-producing sports including; skiing, roller derby, and rock climbing.