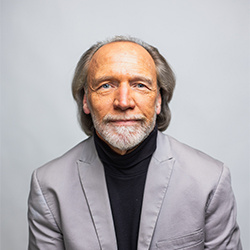 Dr. Doug Forsberg
Associate Professor
Theology and Ministry, School of Theology and Ministry
dforsberg@snu.edu
Dr. Doug Forsberg
Associate Professor
Theology and Ministry, School of Theology and Ministry
dforsberg@snu.edu
Education
M.A., 2006,Philosophy Oklahoma State University
M.Div., 1985, Nazarene Theological Seminary
B.A., 1979, Oklahoma Wesleyan University
Biography
Doug has served at SNU since 2013. Currently Doug serves as the Associate Professor of Practical Theology and Philosophy in the School of Theology and Ministry.
Doug is the author of many books and publications including:
"On Fragile Wings, Stories of Hope From the Inner City" Beacon Hill Press
"Studies in Ephesians" and "The Corinthian Correspondence.", Word Action Sunday School Curriculum
"Making Good Choices.", David C. Cook Communications
Alongside teaching future ministers and public servants at SNU Doug is the Founding Executive Director of, "The Door of Hope Community Ministries, Inc. in St. Petersburg, Florida and the Founding Executive President of, "Reaching Our City, Inc." in Oklahoma City, Oklahoma.
Since his time at SNU Doug has been the recipient of the Excellence in Teaching Award at Southern Nazarene University in 2006, 2012, and 2018
Hobbies or Fun Fact:I love to read philosophy, serve our homeless communities in various ways, play golf, take students on the famous Forsberg Poverty Tours to create greater awareness of how we can bring hope to our underprivileged communities, to work on my old muscle car, last but not least…to play and watch baseball as a fairly serious fan.