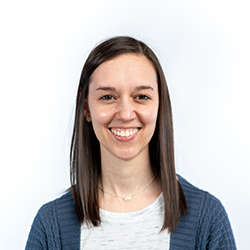 Dr. Shalyn Hooten
Assistant Professor
Physical Therapist Assistant, Professional Studies
shooten@snu.edu
Dr. Shalyn Hooten
Assistant Professor
Physical Therapist Assistant, Professional Studies
shooten@snu.edu
Education
DPT, 2016 Southwest Baptist University
B.S., 2013 Southern Nazarene University
Biography
After studying kinesiology as an undergraduate student at SNU, Shalyn began her Doctor of Physical Therapy Degree and graduated in May, 2016. Shalyn joined the SNU Professional Studies department in 2020 as the Title III PTA Clinical Education Coordinator.
Prior to joining the SNU family, Shalyn worked with patients at an outpatient physical therapy clinic. She continues to treat patients in the clinic for a few hours a week. She specializes in orthopedic and manual physical therapy. Shalyn has been an active member of the APTA and OPTA since 2016. She also enjoyed being a clinical instructor for several students over the last 5 years.
Hobbies or fun fact: Shalyn loves spending time with her husband and daughter, traveling, and shopping.