Graphic Design Major Wins Scholarship For Second Year in a Row
/
/
Graphic Design Major Wins Scholarship For Second Year in a Row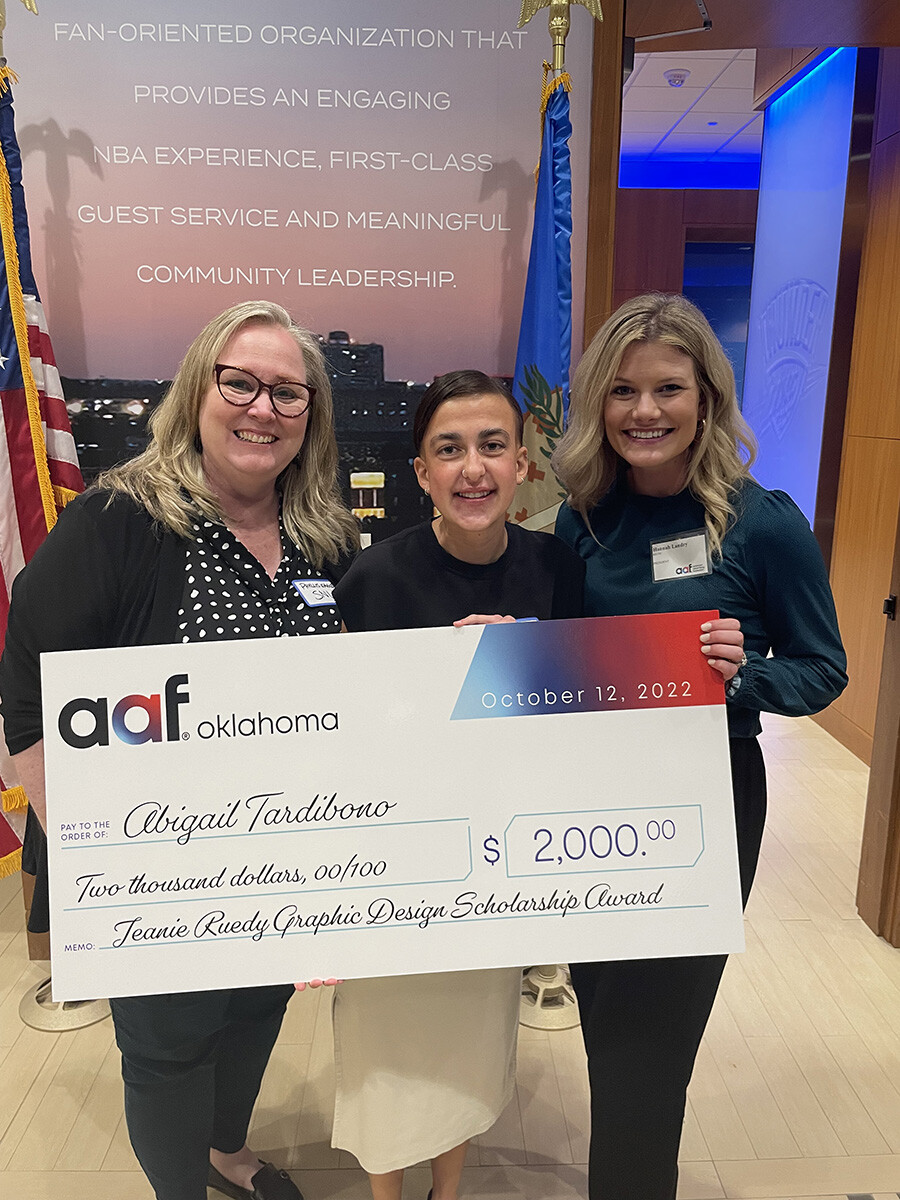 Abby Tardibono, a senior Graphic Design major recently won the Jeanie Ruedy Graphic Design Scholarship Award for the second year in a row. This $2000 scholarship was presented at the annual OKC Ad Club Career Day meeting on Wednesday, October 12, 2022, by the club president, Hannah Landry. This is a great accomplishment, and it is rare that the award is presented multiple times to the same person. 
Tardibono is graduating in May 2023 but has strong roots in SNU, attending the SNU Lab School as a child.  Reflecting on her time in college at SNU, Tardibono stated, "Over the past three years at SNU, I have been invited into communities that have allowed me to grow. The Graphic Design program, working in the Student Life Office, and being a Resident Advisor has given me many opportunities. I am so thankful for that. When I graduate in May, I will reflect on my time here and be very grateful for the people who have invested in me for the past three years. I was very surprised but honored to receive this scholarship a second time. Originally, I did not plan to apply for the scholarship for a second time, but I am super grateful I did! Being the recipient of this award again has given me confidence that I can do great things once I graduate, making me very excited for the future!"
Last year, Abigail won an OKC Ad Club Gold Addy for her poster campaign series "Beads of Good," about a nonprofit organization that helps young women create social change by selling their beadwork. She also won the Gold Addy for Best of University for "Beads of Good" for SNU. She has continued to create brilliant designs and is looking forward to entering this year's Addys.
Professor Phyllis Eagle, Chair of Graphic Design, described Abby as "a clever designer who explores every avenue in approaching a new project." She continued, "I have been constantly impressed by her tenacity and hard work. She works part-time on campus and has also created handmade artwork in serigraphy and letterpress to sell and to gift. Her aesthetic is always one of being custom, and spot-on, for the client or project."
Other schools participating in this competition were OCU, OU, and SWOSU. We are so proud of Abby Tardibono and our other Graphic Design students. They all represented SNU well! Congratulations to Abby Tardibono, and best wishes as she looks forward to life beyond graduation!
Pictured above: Phyllis Eagle, SNU Graphic Design Chair, Abby Tardibono, Graphic Design senior, Hannah Landry, OKC Ad Club President.
Pictured below: Students Maitland Pickle, Abby Tardibono, Shantalle Demirjian, and Madline Hoffpauir with Professor Phyllis Eagle in the middle.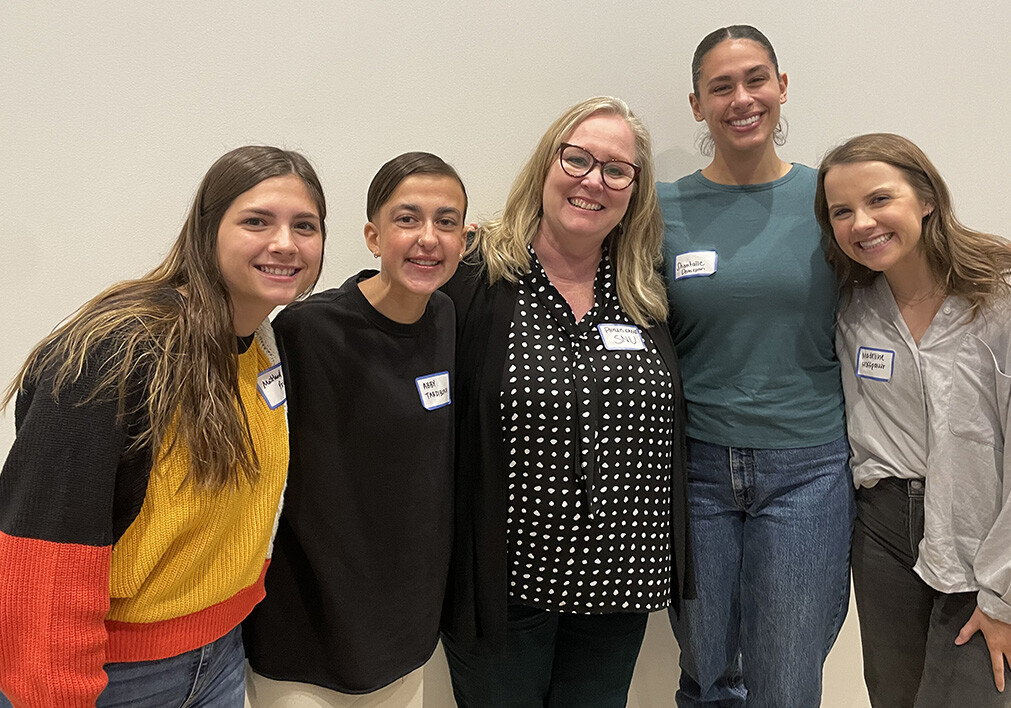 Back to Blog