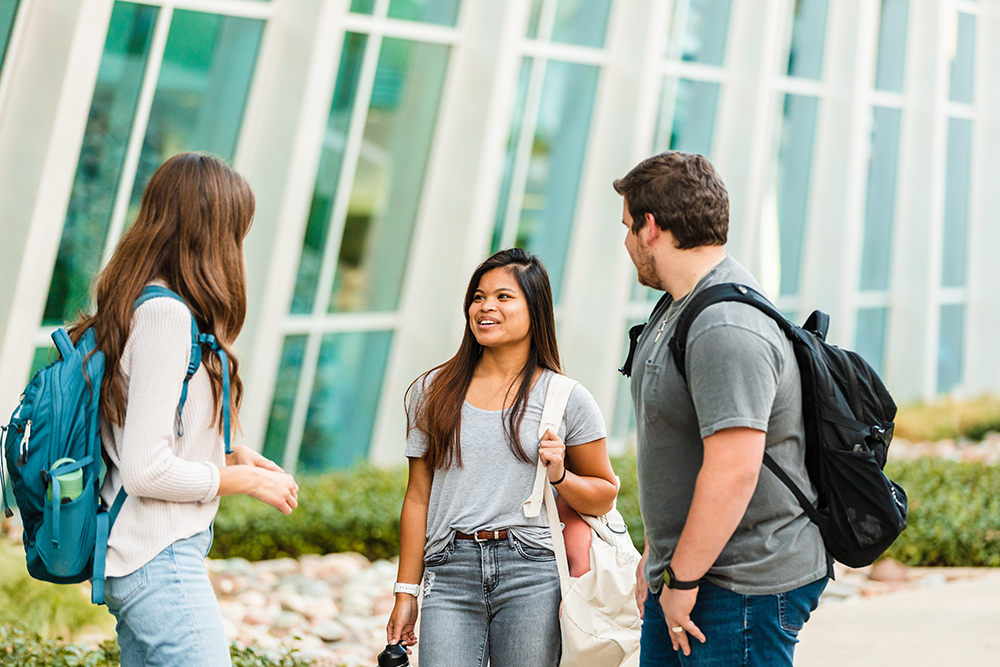 Commuter students are a valuable part of the SNU community.
We want you to feel comfortable and right at home on campus. About 30% of our students live off-campus and commute daily for classes. With a commuter lounge just off the coffee shop, there's a place to rest when you have a break, stop and do homework, or drop by to hang out and visit friends.
Located within the Center for Student Success, the Office of Commuter Services puts a number of programs and events together to give our commuter students an opportunity to engage on campus. It's our privilege to provide unique resources and Commuter Meet-Ups to attend athletic events, Chapel, intramurals, and other social opportunities SNU has to offer.
Welcome to SNU.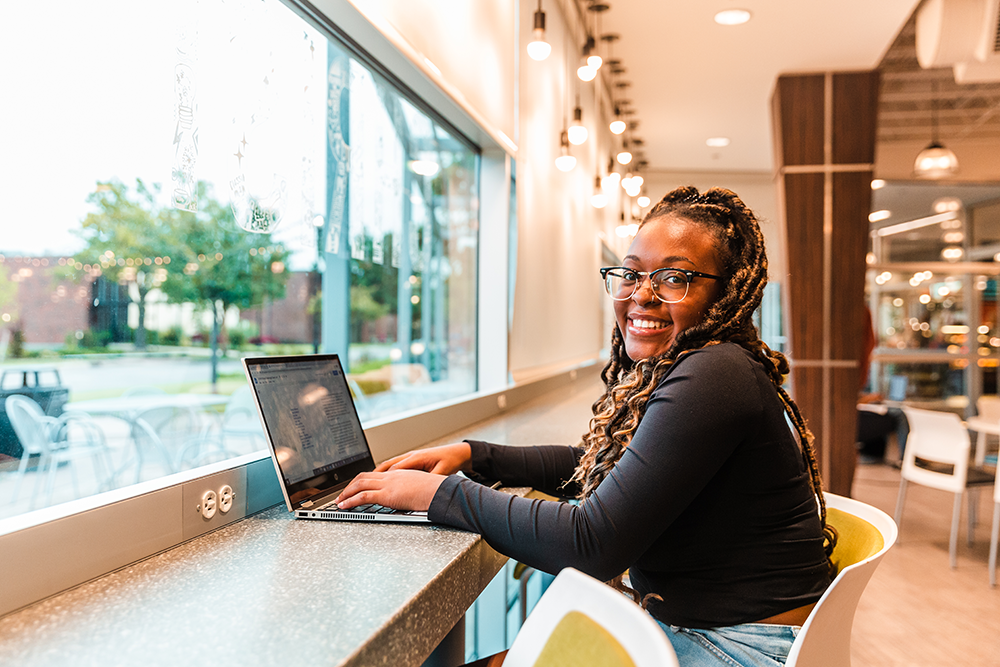 COMMUTER LIFE
We are so excited to see you on campus!
SNU is committed to ensuring commuters get the full campus experiences while realizing that you may also have off-campus obligations. We're here to provide you with the information you need. We'll serve as your voice in the community and help you navigate the ins and outs of off-campus living.
COMMUTER CONNECTORS

Commuter Connectors are returning commuter students willing to show you the ropes and answer your questions.  Commuter Connectors reach out to their cohort members multiple times throughout the year via text, email, and/or social media, and collaborate on commuter and campus-wide programming initiatives. Commuter Connectors help build community among commuters, get commuters connected to the larger campus community, and serve as a resource for their cohort members. Communicate regularly with your Commuter Connector!

COMMUTER COFFEE

.

Is there anything better than starting your day with a free coffee?
Twice per month, we have Commuter Coffee Day.  Keep an eye out for the dates and meet us in the coffee shop. The first cup is on us!

SMALL GROUPS

The commuter small group is a great way to get connected to other commuters. Along with growing spiritually, small groups give students a chance to share and hear amazing testimonies.

NATIONAL PANCAKE DAY

Whichever style of pancake you prefer, get ready to enjoy a tall stack with other commuters on National Pancake Day! We'll meet you in the coffee shop.


COMMUTER HUB

The Commuter Hub, in the basement of the Commons, is a lounge for commuter students.  Drop by to do homework, hang out, or eat lunch with a friend.  Here are a few things available:


Refrigerator


Microwave

Keurig Coffee Machine

Study Tables

Sofa Sacks

MEET-UPS for GAMES & EVENTS

Events are happening on campus and near campus often. This would be a great chance to meet new people, and meet up with your family and friends. We meet up for fun, food, and community! Plans include great events like our 1st Home Football game, a Women's Soccer Game, a Volleyball game, and Soccer Senior Night.  Everything is more fun when we do it together.

CAMPUS MAP

COMMUTER MEAL PLAN

Commuters may use a meal plan or cash/credit card to purchase food and/or drinks in the Chick-Fil-A, located on the lower level of the Webster Commons.  Students are also permitted to bring outside food into that area to eat.

Commuter meal plans can also be used in SNU Dining, Webster Commons – 3rd floor.  Outside food is not permitted in SNU Dining.

60 Block Meal Plan – available to Commuters

Cost: $720
Includes:

60 meals in SNU Dining to be used throughout the 16-week semester
$125 flexible spending dollars for meals, snacks, and coffee at Chick-Fil-A and the Coffee Shop

The 60 Block meal plan is available for purchase through the Office of Student Life, located in the lower level of the Webster Commons, just next to Chick-Fil-A.

PARKING

All SNU parking lots are open parking and available to students with the exception lot by the Marchant Center.   This lot is reserved for campus visitors.

The largest lots are located:

to the north of the Sawyer Center
on the east side of the Royce Brown building
across Peniel Street from The Courts – east side of the Webster Commons
and on the west side of Parker Fine Arts

Consult the campus map in the tab above for more details.

QUICK TIPS

QUICK TIPS FOR NEW COMMUTERS

Don't forget to complete & return immunization paperwork to the Student Health Center.
Sign up for SNU's Student Life Texts

Wish you knew what was going on all the time? Wish you had a reminder when there's a change of plans or location?  Well… you can!  Sign up for real time notifications.

Follow these simple steps:

Start a new text to 66893

Type in "Join life@snu" (no spaces in the last part)

You'll receive a confirmation that you've been added.

and that's it!  You're enrolled!

You can reply "STOP" anytime to cancel your subscription (but we hope you don't!)

Schedule your classes to fit your work/commute needs (register for classes as soon as your registration date becomes available).
Exchange contact information with at least one person per class in case you are absent so you can find out what you missed. This is also a good ice breaker as you make new friends.
The speed limit on the streets around campus is 25 mph.  There is an elementary, middle school, and high school just north of our campus – be aware of school zones and pedestrians.
Need a computer?  Laptops are available to check out at the Library service desk and there are desktop computers available for all students on the main floor of the library.  Printers are in every building on campus, and may be used through the campus printing service activated by your school ID.
Check your SNU email every Wednesday for the "Storm Forecast" with a list of all the events for the upcoming week and ways to get involved.
Check your SNU email regularly.  It's SNU's official way of communicating with you!
On-campus jobs are posted regularly on the portal at my.snu.edu.
Don't see what you're looking for?
Ask us! We're here to help.
If you have questions, need help with something, or have problems of any kind, please don't hesitate to stop by the Commuter Services office in the Center for Student Success. You may also email us at commuters@snu.edu.
That's what we're here for.