Spiritual Life at SNU is seeking to create Christ-centered community on campus by initiating and nurturing authentic relationships with Jesus and others, discipling students towards holiness and maturity, gathering students for corporate worship, and involving students in compassionate service to others. Students will be constantly challenged to engage in a local church community as they weave together their educational experiences, their Christian faith, and their future vocational endeavors.
For more information, clarification, or to simply schedule a time to talk, contact our Campus Pastor:
Dr. Blair Spindle
Office of Campus Pastors (in the Ludwig Religion Building)
bspindle@snu.edu, (405) 717-6216
SNU Chapel: A Place to Belong and Become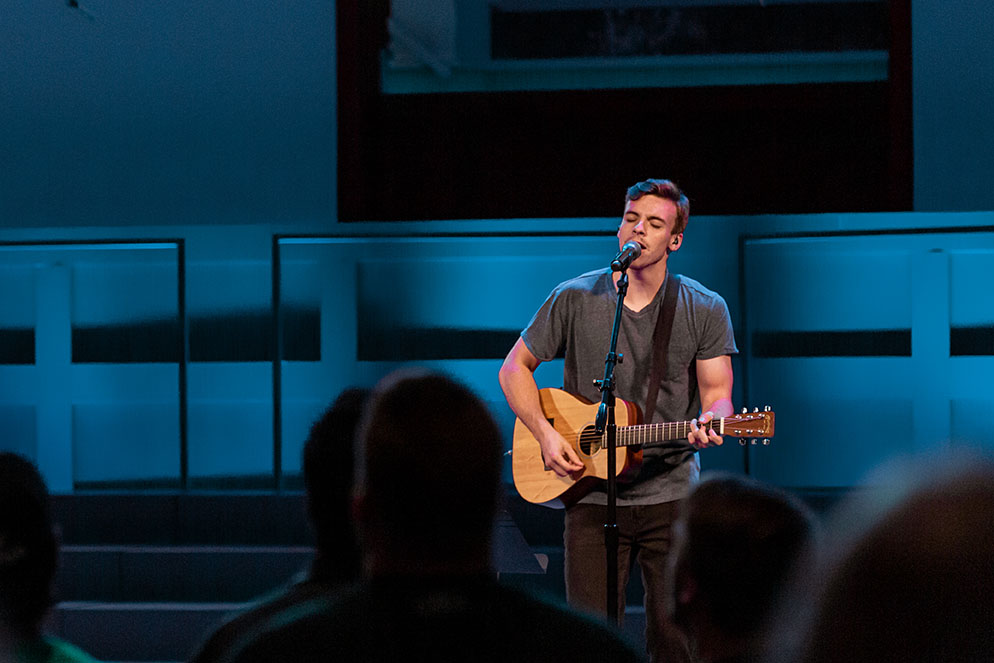 Tuesday/Thursday, 10:50am
Chapel is a place to belong and become for the whole SNU community. Two days a week we gather to share and to worship through music and preaching. It is our prayer that no matter at what level of spiritual development community members find themselves, chapel will minister to them, challenge them with the Good News of Jesus the Christ, and transform them. Additional Chapel information can be found here.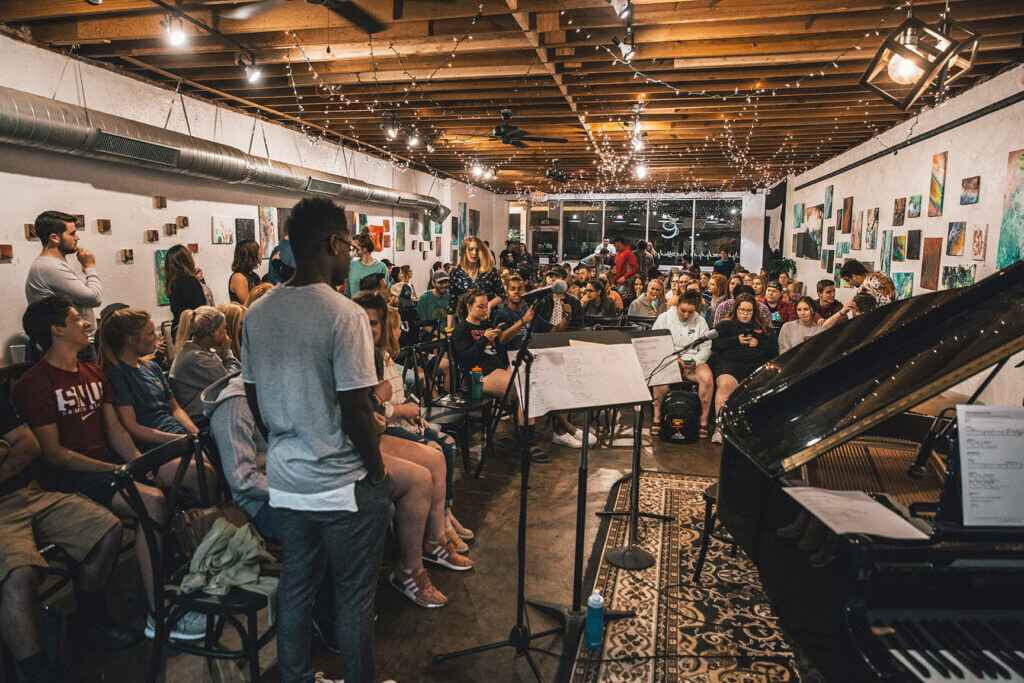 Kingdom Come is a worship night held on various Thursdays throughout the semester. Evenings may include stories, worship, groups and serving our community. Most KC services are held on campus.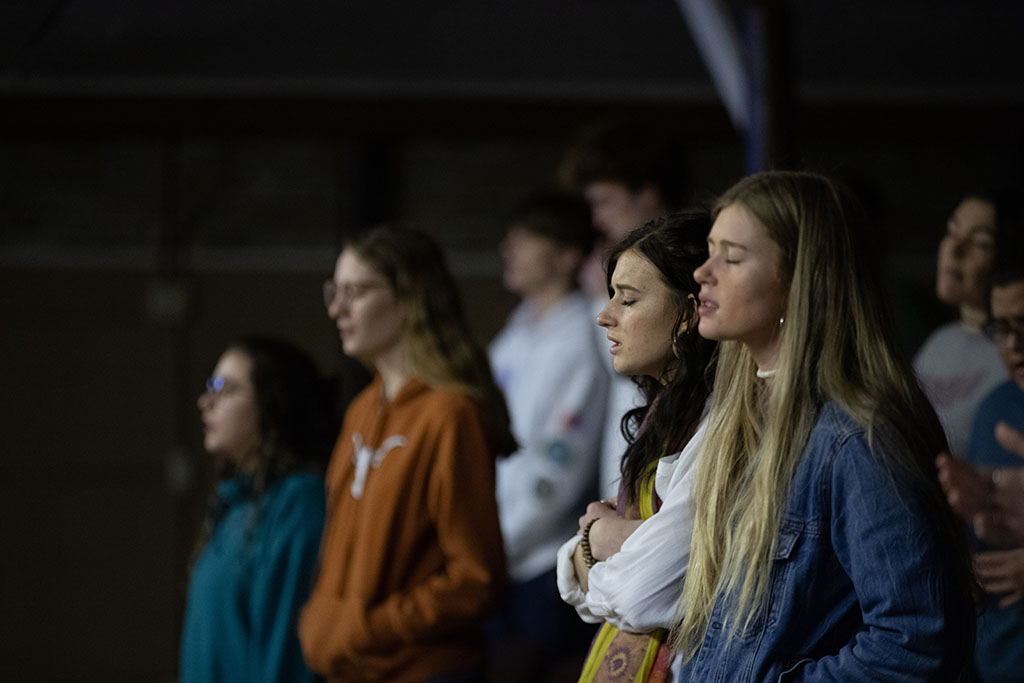 Kerygma is a new service where you will hear from current students in the Ministry Intern program.  Kerygma means 'proclamation' and meets on various Thursday evenings throughout the semester.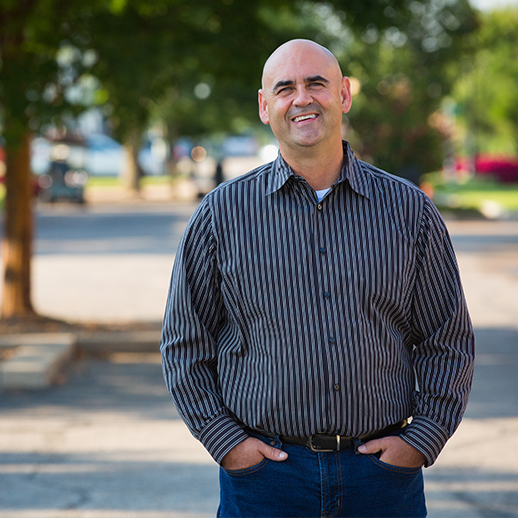 Campus Pastor and Dean of the Chapel
Blair graduated from MidAmerica Nazarene University, earned his Masters from Nazarene Theological Seminary and his Doctorate from Nova Southeastern University. Blair served in ministry with his wife Tollya in Oklahoma, Florida, and Colorado. They have three beautiful daughters, Bethany, Bailey, and Brooklyn.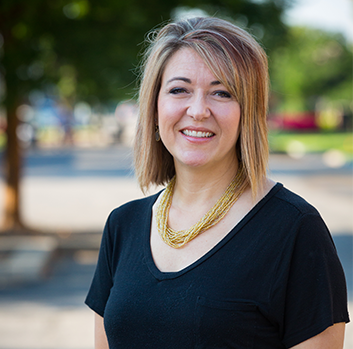 Director of Student Ministries/SIMS
Deanna is a graduate of SNU with a degree in Science Education. She has taught in the public school and homeschool community for the last 20 years.
Currently, she is involved in youth and women's ministries at her local church where she serves. She is passionate about students falling in love with Jesus.
LIVELAST SERVICE PROGRAM
Mission Statement
LiveLast Service Programs aims to intentionally engage in service alongside local organizations. We believe we are called to serve others towards freedom and redemption that comes in Christ.
Our Community Partners 
Details of the program can be found HERE
To apply go to https://tinyurl.com/LLSP2020-21
FAQs
What if I currently work at a Non-Profit or Ministry Organization?
A paid position cannot count toward service credit. However, if you work more than what you are paid (e.g., 20-hour contract, work 25) then you can count extra time toward service credits. This is to encourage students to continue working in their chosen ministry rather than finding another service opportunity.
Am I limited to the Organizations that are listed online?
You will not be discouraged from researching other organizations that you may like to serve at, but these will have to be approved by the Office of Christian Formation.
What Organizations Qualify?
Any Nazarene organization or organization that SNU has partnered within the past is eligible. Other experiences may count for credit, including volunteer work with a church, tutoring, serving at a local non-profit, and after-school programs. The Office of Christian Formation must approve all non-listed opportunities.
Can I earn Christian Formation Credits?
You will receive CFC when you serve in the LiveLast Service Program. Additionally, we partner with I Love My City to provide opportunities to receive credit from various activities. 
If you are interested in serving in our community, please contact our office or email the Office of Christian Formation at christianformation@mail.snu.edu
What is SIMS? 
The SIMS (SNU in Missions) program offers SNU students a wide range of summer opportunities for ministry and service around the world. With a variety of offered missions trips, students have the opportunity to engage in a wide spectrum of ministries, including medical clinics, sports camps, children's ministry, church outreach, coffee shop ministry, and much more! It is a transformational experience as God works in the lives of the participants themselves and also through them to impact the lives of others.
The SIMS Process: 
SIMS is not about just fundraising and going – rather it is an involved process of preparation and training, getting every participant ready for their trip. It begins with an initial interest form, an application, and an interview process. Then students are placed on teams according to their skills interests, and experience, and they go through a series of spring training sessions to get to know one another, to learn teamwork, to increase cross-cultural awareness, and to develop practical ministry skills for short-term missions. The teams then depart in the summer for their ministry locations around the world, and finally return back to the US for a debriefing session.
The Goal:  
If you are a SNU student and feel like God is speaking to you about being a part of a SIMS team in the future contact us today!
Contact: Deanna Thomason
Director of Student Ministries/SIMS Coordinator
Email: dthomason@snu.edu
Phone: 405.789.6400 x6872
Bethany First Church of the Nazarene | 6789 NW 39th Expressway Bethany, OK 73008
College Pastor: Timmy Riggs | triggs@bethanynaz.org
Wednesday Evening Service "The Gathering" @ 8:30 in the Floyd Center
Sunday School : 10:15AM in classroom above Sanctuary
Calvary Church | 3100 N Rockwell, Bethany, OK 73008
Edmond First Church | 3001 S Boulevard, Edmond, OK 73013
College Pastor: Tiffany Hann tiffanyahann@gmail.com
Lake Overholser | 3900 E Overholser Dr, Bethany, OK 73008
College Pastor: Robby robby@lakeonaz.org
Wednesday nights @ 8:30pm
Metroplex | 10801 N. County Line Rd, Yukon, OK 73099
College Pastor: Rob Thorson
Midtown Church | 829 NW 13th St, OKC 73106
Pastor: Michaele LaVigne michaelelavigneokc@gmail.com
Sunday worship @ 5pm at City Press
www.midtownchurchokc.org
New Day | 5949 NW 39th St. OKC 73112
OKC 1st | | 4400 NW Expressway OKC, OK 73116
College Pastor: Brit Bolerjack brit@okcfirst.com
Wednesday Evening @ 8:00 PM
Sunday School @ 9:30 AM
Piedmont | 2011 N Piedmont Rd Piedmont, OK 73078
NEXT young adult ministry: laura@sylvesterville.com
Trinity Church of the Nazarene | 7301 S. Walker Ave. OKC, OK 73139
College Pastor:
Sunday Small Group @ 9:15
Western Oaks Church of the Nazarene | 7901 NW 16th St OKC, OK 73127
College Pastor: Bri Shay
Wednesday Night @ 8:30
Yukon First Church of the Nazarene | 525 E Main Yukon, OK 73099
College Pastor: Kent Mullens | yourchurch@yukonfirst.com
Wednesday Night @ 8:15 PM
Sunday School @ 9:45
You want to change the world, and your undergraduate experience should help you achieve that goal. SNU will prepare you professionally, challenge you to think, and encourage you to serve.
You want to change the world, and your undergraduate experience should help you achieve that goal. SNU will prepare you professionally, challenge you to think, and encourage you to serve.