Professor and Doctoral Student Realize True Calling at SNU
/
/
Professor and Doctoral Student Realize True Calling at SNU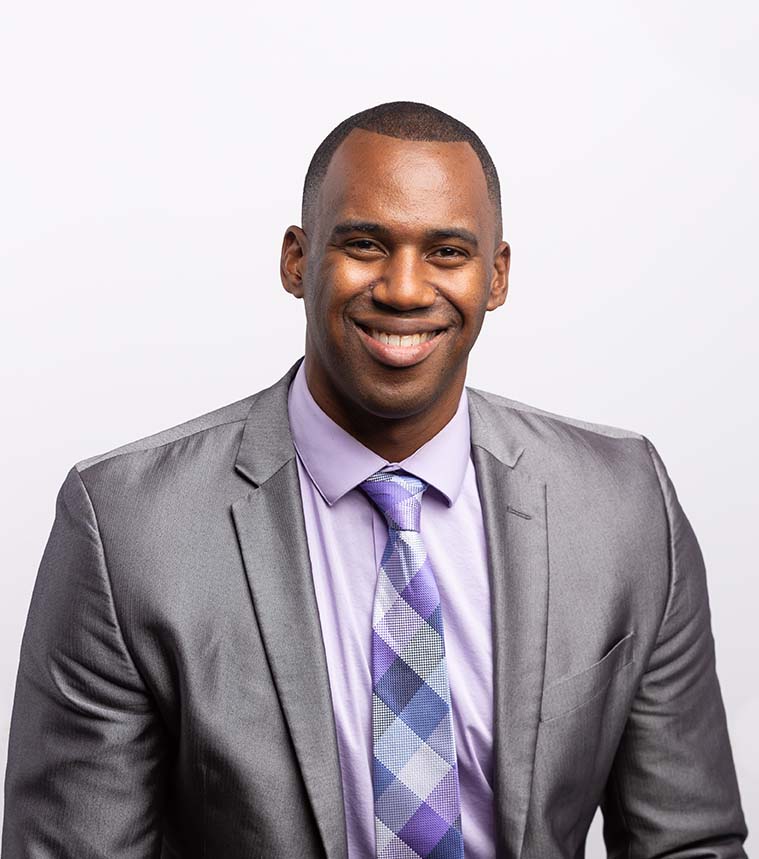 "I suffered a severe career-ending injury. My spirit was broken, I was depressed, angry, and I wanted to give up on everything."
Before his time at Southern Nazarene University, Nate Goodwin was determined to make it to the NFL. He worked day and night, fighting to make his dream of a reality—to become a professional athlete.
One week before his NFL combine debut, Goodwin ruptured his Achilles tendon. The injury ended his athletic journey, closing the door on his dream. Despite this loss, Goodwin pressed forward.
"What saved me is having faith in God and also being at SNU. God gave me the strength to move forward with my life, and he showed me another life trajectory," Goodwin said.
It was during this dark moment in his story that Goodwin realized his greater calling: to inspire young adults to accomplish their goals through education. With his MBA already in-hand, Goodwin chose to earn a second master's degree at SNU—the Master of Arts in Education Leadership (MAEL).
This program empowers graduates like Goodwin to pass teaching certification tests and even take on leadership roles within the education space. The classes are designed by educators, for educators—teaching the art and science of education from grades K-12.
"Graduating with a master's degree would allow me to get one step closer to reaching my ultimate career goal in life of being an administrator. As a man of color who is a Christian, my degree shows that I can do anything I put my mind to," Goodwin said.
With his MAEL degree in hand, Goodwin went on to serve as an academic dean and business program lead at Wright Career College, and an academic advisor for business students at Oklahoma State University. In 2018, Goodwin came home to SNU to serve as Director of Intercultural Student Engagement for nearly two years. Today, he teaches students as Assistant Professor of Business.
"It's incredible to think that I have spent a decade in education, and with each year, I challenge myself to learn and serve others," Goodwin said, reflecting on his lived-out calling.
With this decade behind him, Goodwin is already working on what's next. He's currently enrolled in SNU's Doctor of Education in Administration in Leadership. In less than 32 months, this program equips students to become expert, doctoral-level leaders who contribute to their fields of study and inspire meaningful change. The program also offers an embedded dissertation process, allowing students to begin chipping away at it from day one.
Reflecting on his entire journey, Goodwin said, "I chose SNU because of the integrated faith component in the adult classes, and also, the one-night-a-week cohort format was a perfect way for me to learn. SNU is not just a school for me. It's a calling that God put in my life for a reason. If you want to enroll in a school that cares about you as a person and values your time and growth, then choose SNU because it's a school that will allow you to establish your legacy."
Back to Blog