SNU Announces Plans for Fall 2021
/
/
SNU Announces Plans for Fall 2021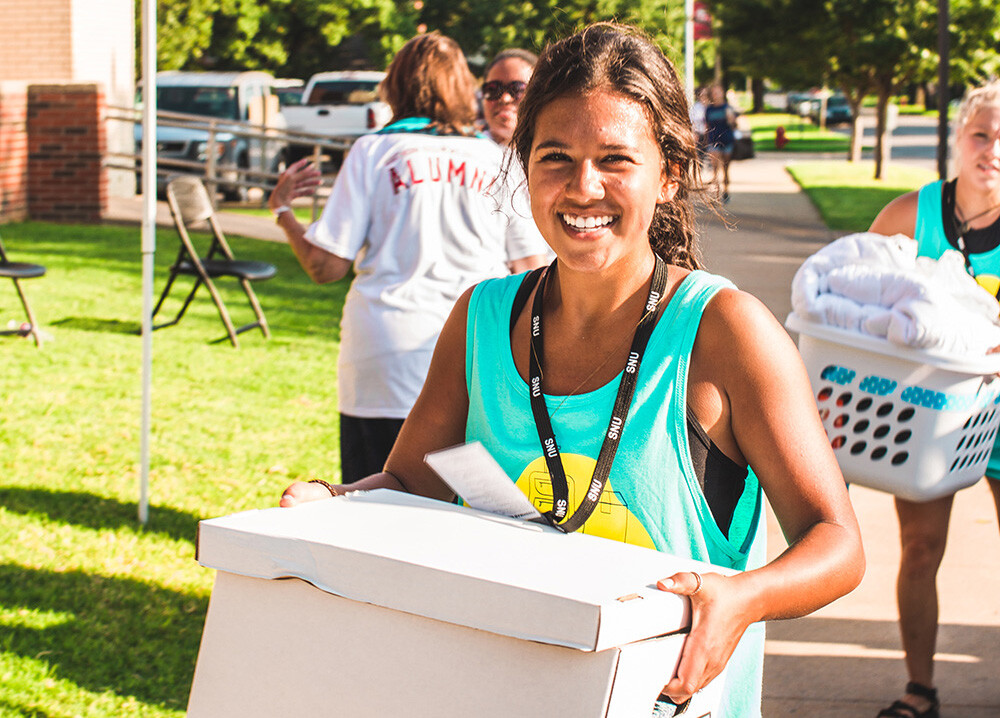 President Keith Newman has announced plans for the start of Southern Nazarene University's 123rd year. The university will resume traditional undergraduate classes on its Bethany campus for the fall 2021 semester on Wednesday, August 18. Professional and Graduate Studies classes will continue in the evening and online as planned. As vaccines increase and cases diminish in Oklahoma, SNU will continue to wear masks and practice social distancing throughout spring 2021 with plans at this point for a fully normalized campus operation in the fall semester. Throughout this global pandemic, SNU has been guided by a COVID Response Team, led by Dr. Scott Strawn, and consisting of faculty, staff, and administrators. Their work will continue this spring and summer to ensure the safety and health of the SNU community. Dr. Marian Redwine, Vice President for Enrollment & Marketing for the College of Undergraduate Studies, is leading a dynamic team of recruiters. "We are thankful to be moving optimistically toward the fall semester. We are finding more and more that students and their families are anxious to get back to pre-pandemic operations, and it's been our privilege to work with these families as they prepare for their students to begin their college years at SNU," said Redwine.
With institutions across the country hoping to welcome students back to campus to full capacity, planning protocols for the fall are in motion at SNU. Though orientation and move-in activities may have some adjustments from normal practices, the institution plans to unfold the community feel of campus they're known for and offer students an experience as close to 'normal' as possible. Dr. Keith Newman, SNU President, added his support, "Students have persevered through this most unusual period of history and in the process developed some amazing skills that will serve them well in the future. We are delighted for a return to the full range of campus curricular and extracurricular activities, enjoying the blessing of learning together as a community."
SNU will release further details in the coming weeks for the start to the 2021-22 academic year.
Back to Blog