SNU Gears Up for 35th New Student Institute
/
/
SNU Gears Up for 35th New Student Institute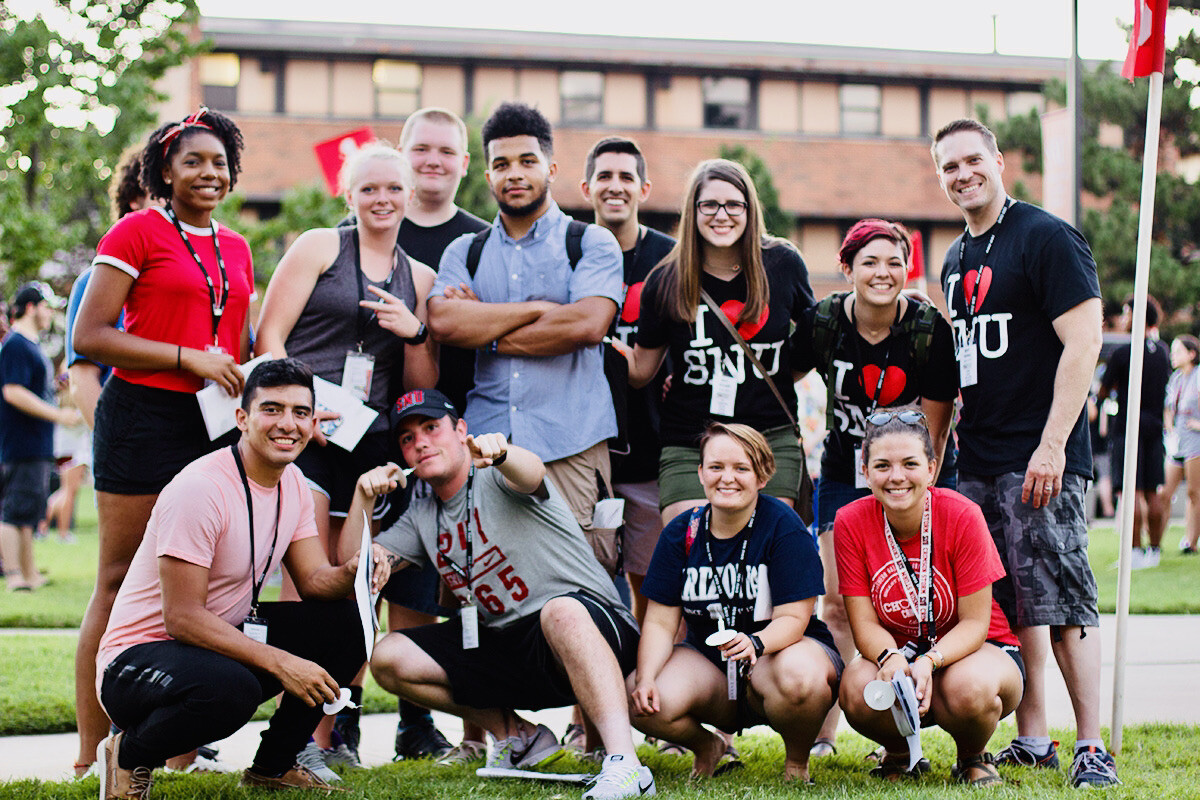 Next weekend, new students and their families will flood the campus of Southern Nazarene University for the 35th annual New Student Institute (NSI).  With each new academic year, SNU rolls out the red carpet of hospitality to the new members of their community with the fanfare of NSI.  Demonstrating a purpose of connecting new students with the people, places, and resources they need to get the most out of their SNU experience, this 4-day event has become a meaningful milestone for everyone involved.   
The hosts for the event encompass over 150 students (including 50 student volunteers who give up the last few days of their summer to serve as NSI Mentors for our NSI Family Groups), as well as 40 faculty and staff mentors, including Dr. Keith Newman, the University President.  Of course, the Facilities and Dining teams work many hours behind the scenes making sure it all runs smoothly. Throughout the weekend families are able to meet the different faculty and staff who will be walking alongside their students for the next 4 years.  Without a doubt, NSI gives families confidence in their decision and eases the anxious hearts of students as they step into a new season.  Residence halls are ready, student leaders are preparing for welcome week events, and there's a buzz of excitement waiting for students to arrive.
"We recognize this is a big transition – one that deserves to be celebrated by students and their families – that's why we invite families to join us for the first 2 days. My hope is that NSI is more than just a welcoming event," said Misty Jaggers, who has been directing NSI for the last 15 years.  "We want students to get a sense of this place, but even more importantly, to begin to experience belonging.  We want this to be their home away from home!" 
SNU extends a heartfelt welcome to all its students and open arms to those who are entering this community for the first time.  As the university is anticipating a larger, academically strong incoming class, the countdown is on for NSI!
Back to Blog