SNU Ranked a Top School for Online Master's Degrees in 2023
/
/
SNU Ranked a Top School for Online Master's Degrees in 2023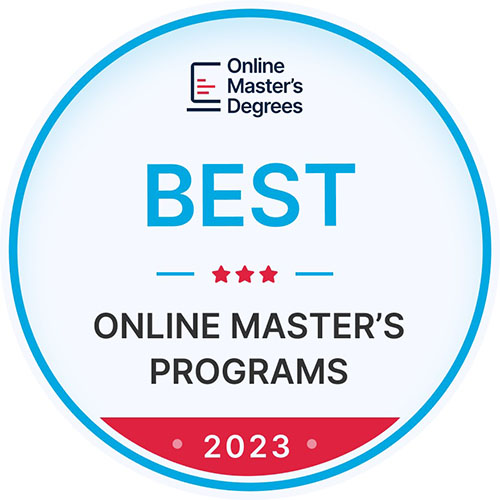 Southern Nazarene University has been ranked as one of the nation's best colleges for online master's degree programs by OnlineMastersDegrees.org (OMD). Just six percent of regionally accredited postsecondary institutions earned a ranking position. SNU's programs earned top honors for overall quality, affordability, and commitment to student success.
"This year, we focused on the schools making it easier for students to compete in today's increasingly difficult job market," said Kyle Darland, co-founder of OMD. "Each ranked school offers fully or partially online master's degree programs at a time when earning a master's has become a minimum barrier to entry for many."
SNU offers flexible, online or in-person master's degree programs to fit any schedule. Students can choose from a variety of graduate programs in many different fields including business, counseling, education, leadership, and more.
SNU's adult programs also follow an accelerated format, providing high-quality education at a pace that's quick but manageable. Multiple start dates throughout the year also allow students to enroll whenever it's most convenient for them.
Additionally, each program is delivered using the cohort model—providing a community of online or in-person classmates to enrich the learning process and create a network of support. SNU also offers services to support students holistically throughout their entire educational journey—from counseling, tutoring, and more.
Specifically, OnlineMastersDegrees.org ranked SNU among the Best Online MBA Degrees and the Best Online Master's Degrees in Sports Management.
Earning a master's in Sport Management and Administration empowers students to pursue a wide variety of roles in the sports industry—from coach, administrator, program director, events and marketing professional, and more. SNU's coursework provides a firm understanding of social issues, communications, management, law, and more as they apply to athletics.
SNU's Master of Business Administration program helps students stand apart in an increasingly competitive job market. The program's instructors are experts in marketing, accounting, communication, and organizational behavior—among other areas. In as few as 18 months, students will learn to clearly communicate as a professional, analyze information, critically think about the economic environment, and more.
About OnlineMastersDegrees.org
OnlineMastersDegrees.org began in 2020 to support online learning at the master's level. Their user-friendly, research-backed content helps students find scholarships, resources, financial aid, and connect with accredited colleges and universities across the country.
OnlineMastersDegrees.org analyzed more than 7,700 accredited universities by using data pulled from the schools themselves and from the Integrated Postsecondary Education Data System (IPEDS). After the data was compiled, OMD's data science team then applied a proprietary algorithm to rank all qualifying schools for each of the different master's degree specialties. Primary data points include:
Academic counseling services

Career placement services

Student/faculty ratio

Tuition

Percent of students receiving school-based aid

Amount of school-based aid per student
To be eligible for the ranking, a university must hold active regional accreditation and have at least one partially online master's program in the ranking subject. Just 8 percent of U.S. postsecondary institutions earned a ranking position.
Back to Blog