SNU Recognized as 2021 Veteran Employer Champion
/
/
SNU Recognized as 2021 Veteran Employer Champion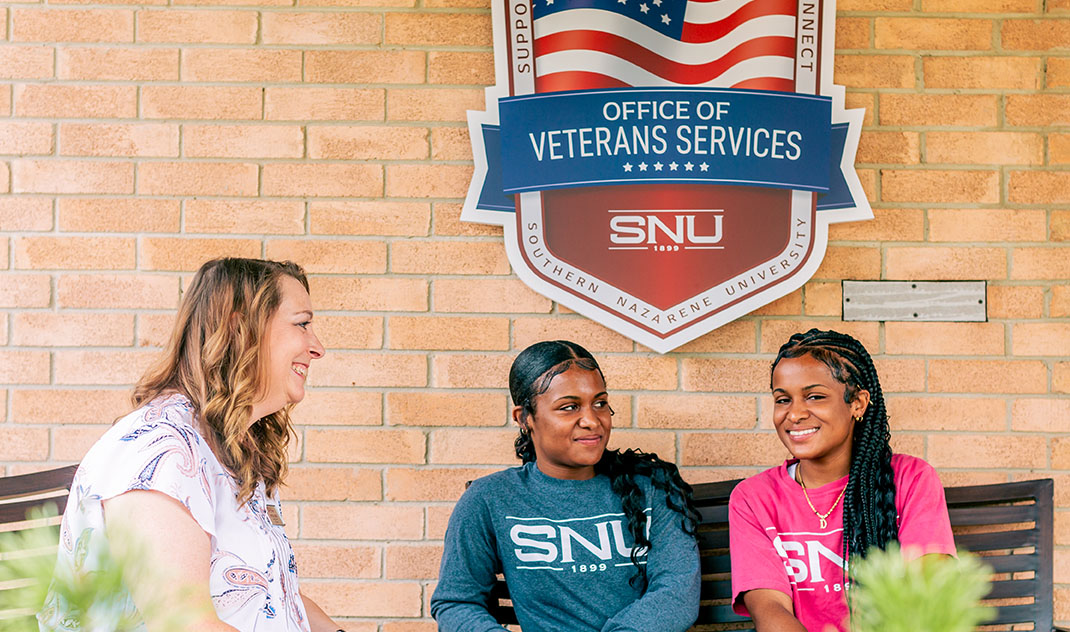 Southern Nazarene University is committed to serving the veteran population of its community—students and employees alike.
A reflection of that commitment, SNU was recognized as a Veteran Employer Champion on November 2, 2021. The University was named alongside 23 other organizations in Tulsa, Oklahoma by Mayor G.T. Bynum, the Community Service Council (CSC) and the CSC's Oklahoma Veteran Alliance.
Launched in October 2017, the Veteran Employer Champion Survey seeks to build an employer network that creates programming and peer-to-peer learning for organizations interested in recruiting, hiring, and developing veterans in the workplace.
"This is a significant honor for SNU to be recognized as one of Oklahoma's Veteran Employer Champions for 2021. It really shows SNU's commitment to serving our veterans, whether they are faculty, staff or students," said Mark Nadig, the University's VETS Center Director.
Founded in 2015, the University's award-winning VETS Center is made up of a nearly all-veteran staff. It is just one of 13 in the nation recognized by the Centers of Excellence for Veteran Student Success. Its mission is to help veterans transition to campus life, connect them with community support and provide career counseling. SNU accepts ACE credit for military training and experience, and all of SNU's adult education programs are eligible to use with VA Educational Benefits.
To become recognized as a Veteran Employer Champion, organizations must meet six benchmarks, including: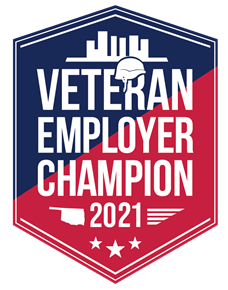 Veteran hiring and recruiting

Veteran resource groups, onboarding, or buddy programs

Veteran programs and community support

Veteran employee resources and/or supports

Veteran executive sponsor leading veteran strategies

Guard and reserve employee supports
This is the fourth year for the Veteran Employer Champion Survey. The survey encourages employers to continually take intentional steps to ensure they are creating a veteran-ready workplace to be recognized as a champion.
Nadig credits Crystal Lewis, SNU VETS Center's Assistant Director and Academic and Financial Liaison Officer, for the strides the University has made—helping to fulfill the criteria of the survey.
"Since Crystal became our Assistant Director, she has led our efforts in building relationships and partnerships throughout the entire greater Tulsa area's veteran and military communities. By building these bridges, Crystal enabled our office to extend our reach in leveraging additional resources and services that better support our employee and student veterans. She always goes out of her way to help our veteran community with their educational benefits and is always willing to roll up her sleeves on their behalf," Nadig said.
In addition to flexible degree programs that support the busy lives of veterans, SNU proudly offers services and programming designed to ensure their success. From benefits and financial aid guidance, military student organizations, career services, mentoring and more—SNU provides a community in which veterans can thrive.
Back to Blog