SNU Students' Scholarly Singing
/
/
SNU Students' Scholarly Singing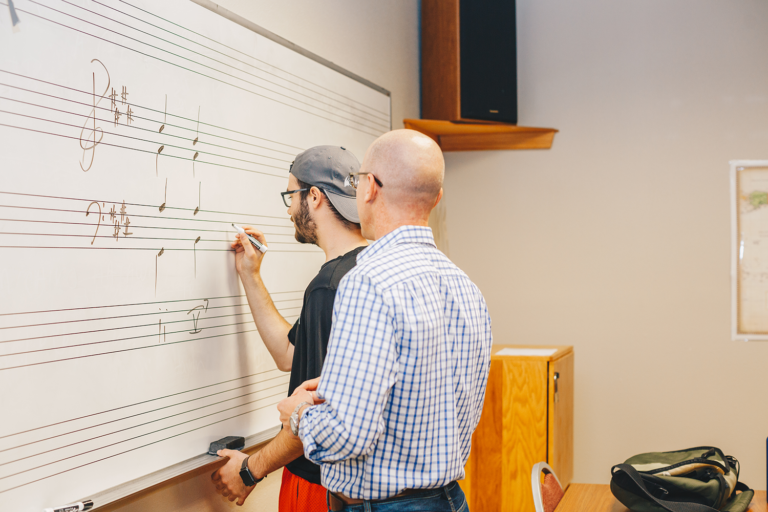 Not every person can sing, but we sure have some students who can. Not only can they sing, but they compete too! The Oklahoma Chapter of The National Association of Teachers of Singing (NATS) student auditions and conferences were held on April 9, 2022, at the University of Central Oklahoma. Students had to study privately with a NATS member and prepare a difficult memorized repertoire in either the Classical or Musical Theater category. These students worked on their repertoire for many, many months and practiced with staff accompanists several times in preparation for the competition.
To help you understand, NATS is the largest professional association of Teachers of Singing in the world, with more than 7,000 members in the United States, Canada, and nearly 30 other countries. They offer a variety of lifelong learning experiences such as workshops, internship programs, master classes, and conferences all beginning at the district chapter level and progressing to even national events. Its mission is to advance excellence in singing through teaching, performance, scholarships, and research. Understandably, students were faced with a lot of pressure and nerves during their partnership with these NATS members.
SNU student participants Alayna Bryson, Jonah Cornelius, Colby Dockens, Daniel De Lige, Maya Hartnett, Aric Ferguson, Keziah Grant, Lindsey Mears, Emma Milligan, Jada Nichols, Riley Stark, and Allie Ward had to score a 90 or above in the first round to advance to the finals round. SNU finalists included Alayna Bryson, Jonah Cornelius, Daniel DeLige, and Lindsey Mears. Alayna Bryson took second place in the Classical category and Daniel DeLige took second place in the Musical Theater category. This is amazing!
It should be noted that participation in the program itself is an accomplishment, with most SNU participants pursuing degrees in non-performance areas, such as music education, commercial music production, etc. Also, they are competing against students from schools that recruit primarily performance majors, with conservatory-like programs that require hours of language and style coaching, acting and dance classes, and have four to six main stage performances a year of operas and Musical Theater productions, as well as recitals, studio classes, and ensembles.
Rebekah Ambrosini, Associate Professor of Vocal Music, expressed her pride in her students by stating, "Our vocalists here at SNU are a highly talented, motivated, dedicated, and determined group. We are very proud to say that our students do extremely well when competing with these vocal performance majors from other bigger universities. We consistently have finalists and winners every year, and this is a great opportunity for our SNU singers to experience this high level of performance both as participants and observers." She explained that SNU has brought over 500 performers and guests on campus which helps expose students to informative lectures, performance practices, and opportunities for Masters and Doctoral degrees by introducing them to area professors and programs. Congratulations to these students and their hard work!
Back to Blog