Home » Academics » Sport Management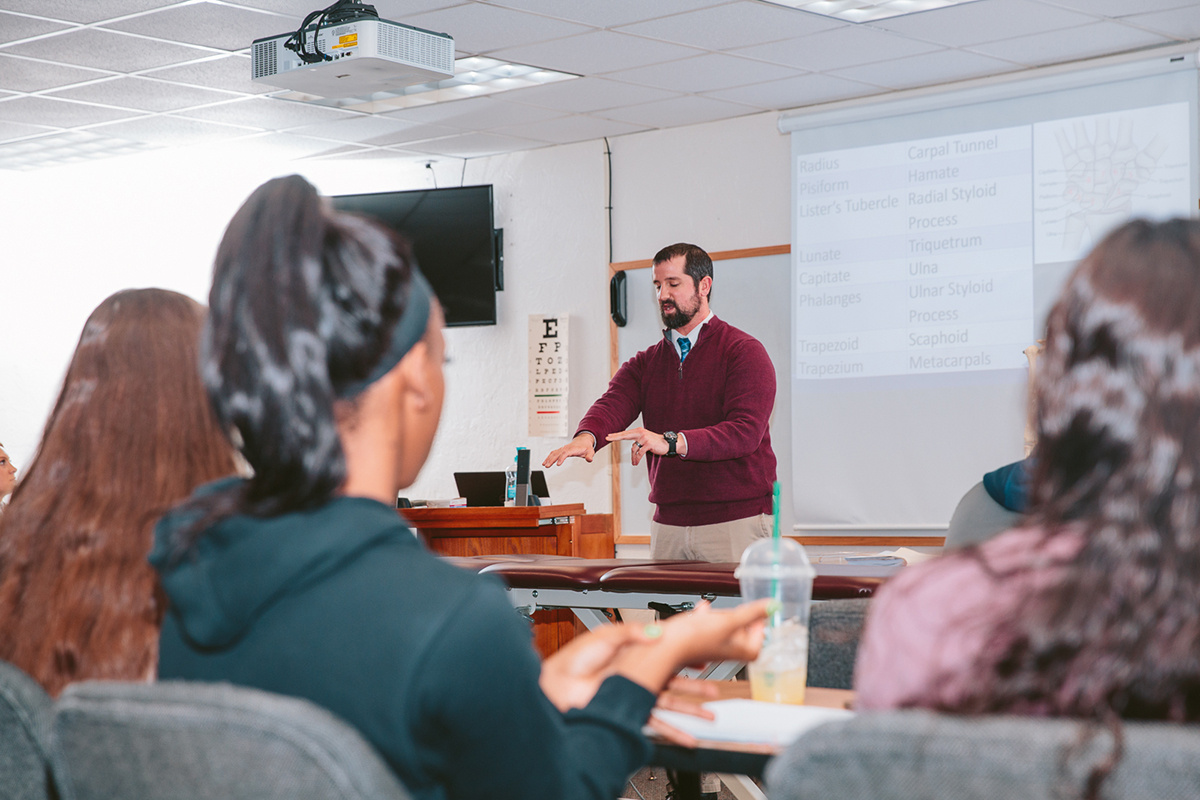 Bachelor of Science in Sport Management
The Mission of the undergraduate Sport Management program is to cultivate a Christ-centered learning community which exposes students to the wide range of opportunities available to them in the sport industry.
Strategic Programs
CONCENTRATION AREAS:
Students pursuing the Bachelor of Science in Sports Management have the option to concentrate study in the areas of Sport Business or Sport Communication depending on future career objectives.
SPORT BUSINESS CONCENTRATION:
A multidisciplinary area of study which offers Kinesiology coursework blended with courses surrounding business principles
Includes 64 required credits, 30 from our School of Business and 34 from the School of Kinesiology
Our School of Business is backed by accreditation from the Association of Collegiate Business Schools and Programs
Provides opportunities for a broad range of internships based on student interest
In addition to a normal core of business classes, we focus on specific characteristics to make your SNU accounting degree a step above the rest. We call them "distinctives."  The emphasis on our ethics distinctive begins in our gateway course, Ethics and Business Principles, and is pulled through the entire curriculum, completed with the capstone course, Business Policy. This distinctive builds a theme for decision-making and analysis, not just in your courses at SNU, but as you enter the workforce.
The second distinctive is in service. While studying at SNU, you will be encouraged to hone in on your serving skills through a variety of opportunities. Perhaps you will join Angel Tree, volunteering year round as you come alongside children and families of incarcerated parents with support, mentoring, and educational help.
Students in the undergraduate sport management program will be able to prepare for a multitude of careers within the arena of sport. Examples of those positions include, but are not limited to, account executive for professional franchises, associate/assistant athletic director at the intercollegiate level, business manager, college/university athletic director, conference office positions, corporate administrator of sporting events, fundraising administrator, public relations director, sales representatives for sporting goods company, sport governing body positions, sports broadcasting, sports information director within intercollegiate athletics, sports journalism, and/or a tournament director.
Jobs available with a degree in Sport Management:
Athletics Administrator
Sport Marketer
Sport Psychologist
Sports Agent
Public Relations Manager
Event Coordinator
SNU offers you the opportunity to study with credentialed faculty as you journey toward graduation, another step closer to reaching your goals. These scholars with a Christian worldview will mentor and guide you along the way.  SNU's smaller size allows students to interact with faculty — not only in the classroom, but also through impactful mentoring, personal advising, and meaningful research. Come and be known; come and belong.