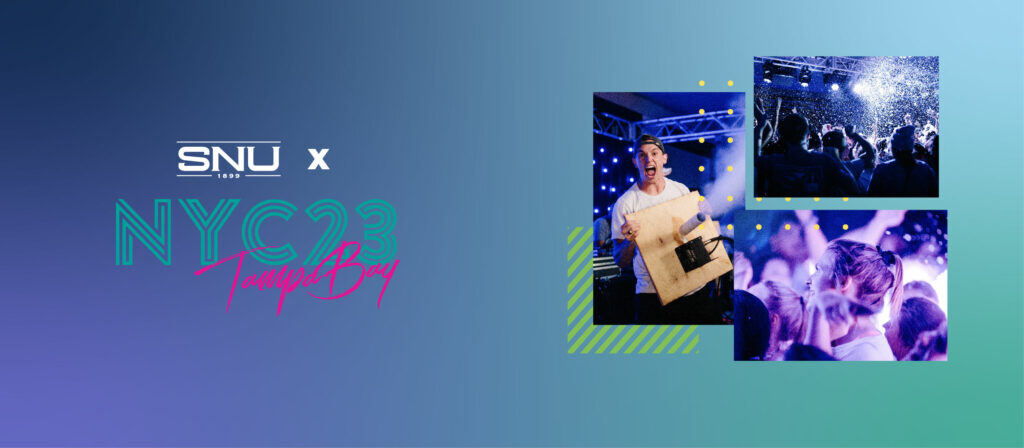 We are excited to experience NYC '23 with you!!
From the incredible services to MWO projects we pray this week is a life-changing experience. SNU wants to get to know YOU while you're here. Stop by the Rec. Hall and join us for the quietest party on earth! You can dance, grab a sticker, and get to know our recruiters. Find out how SNU just might be the best place for you!
In the meantime, fill out the form below and introduce yourself! You never know, we just might surprise you!
NYC – Introduce Yourself!