Home » Academics » Pre-Athletic Training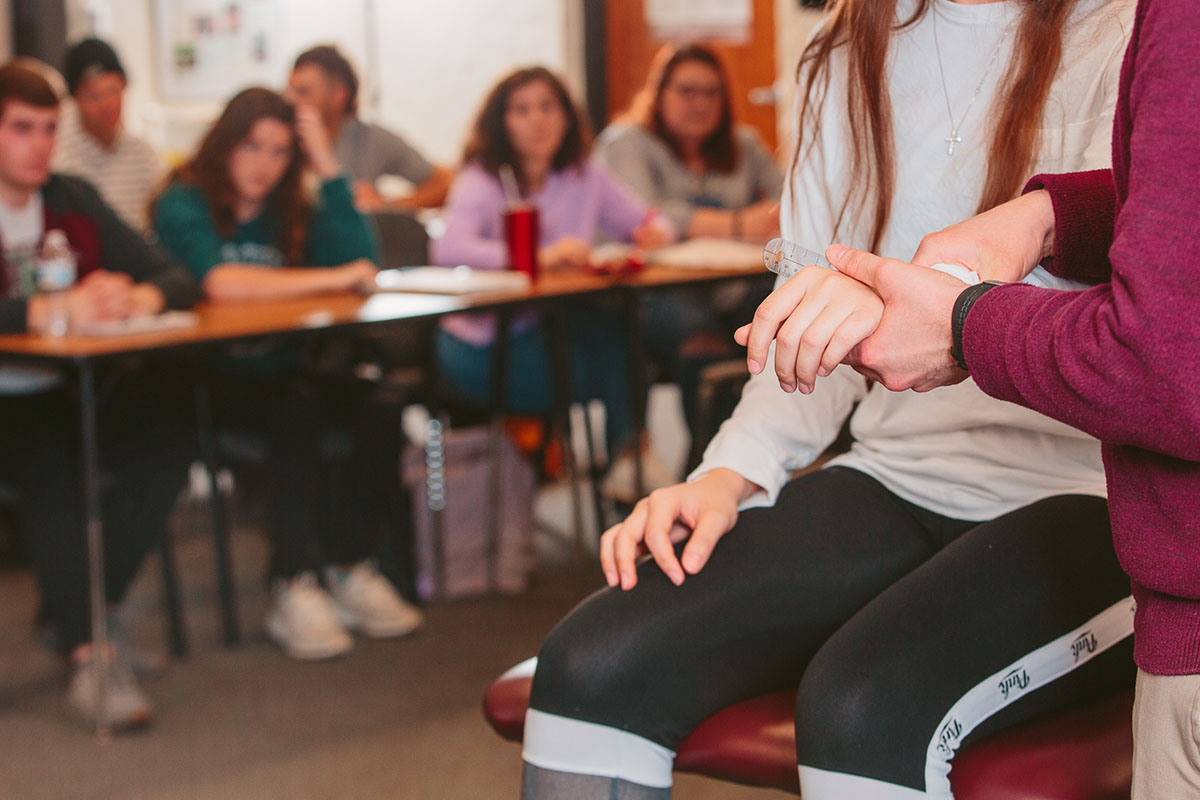 Bachelor of Science in Exercise Science
Pre-Athletic Training Program
The SNU Pre-Athletic Training Program, through traditional coursework and hands on skills development, prepares students to attend graduate school in the pursuit of a Master's of Science in Athletic Training. Upon graduation from this program, not only will students have earned the course pre-requisites that are required to apply to the graduate school of their choosing, but they will have also developed a variety of skills that will become useful in clinical practice as a Certified Athletic Trainer.
The hands on focus and clinical experiences embedded within this academic program is what sets it apart from its competitors at other institutions. In addition, students will be challenged to acquire clinically relevant knowledge in the injury evaluation, therapeutic modalities, therapeutic rehabilitation, and numerous other courses. This clinical knowledge will be immensely valuable to the graduating student as they begin taking graduate level courses over some of the same content. Upon completing a Master's of Science degree in Athletic Training and passing a nationally certifying examination, graduates find opportunities to practice as health care providers to the physically active in a wide variety of settings.
Graduates from the SNU Pre-Athletic Training Program are prepared and eligible to attend graduate school in the pursuit of a Master's in Athletic Training. Curriculum content focuses around:
Anatomy and Physiology
Physics
Biology
Chemistry
First Aid/CPR
Orthopedic Evaluation
Nutrition
Exercise Physiology
Biomechanics
Upon completing a Masters degree in Athletic Training, graduates would find opportunities as a health care provider to the physically active in a wide variety of settings including:
High Schools
Colleges and Universities
Private Clinics
Hospitals
Industrial / Corporate
SNU offers you the opportunity to study with credentialed faculty as you journey toward graduation, another step closer to reaching your goals. These scholars with a Christian worldview will mentor and guide you along the way.  SNU's smaller size allows students to interact with faculty — not only in the classroom, but also through impactful mentoring, personal advising, and meaningful research. Come and be known; come and belong.