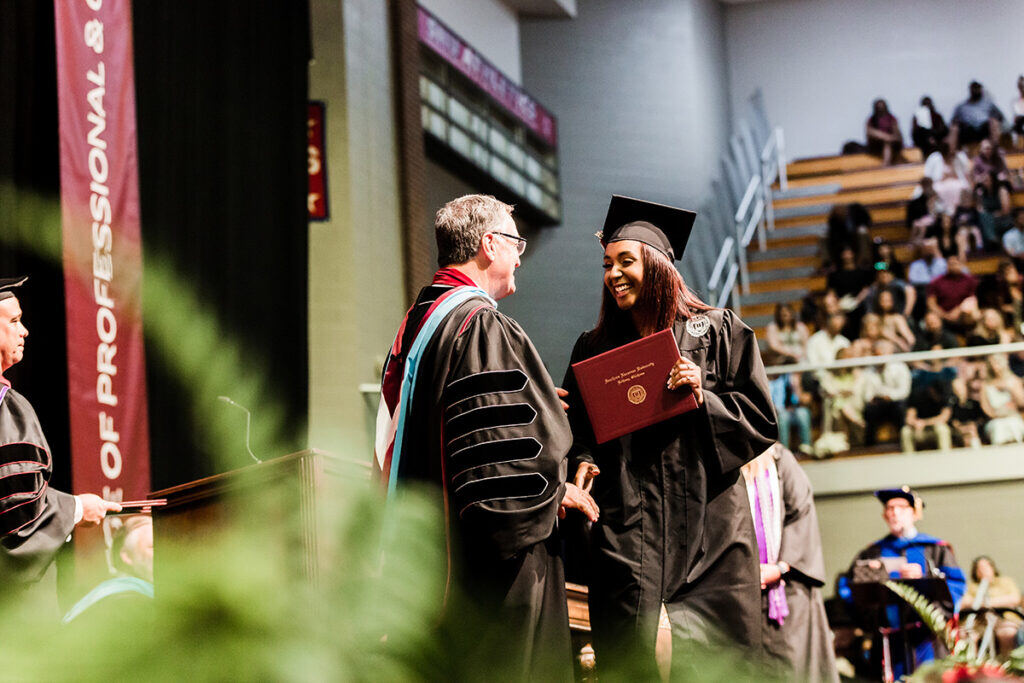 120th Commencement – May 13, 2023
SNU is pleased to celebrate commencement activities for 2023 graduates on May 13 in the Sawyer Center.
Friday, May 12 Graduation Activities
CUGS Honors and Recognition Ceremony at 10:30 a.m. in Herrick Auditorium

Nursing Pinning Ceremony at 2:00 p.m. in Herrick Auditorium

Baccalaureate Ceremony at 6:00 p.m. in Herrick Auditorium

Ivy Ring Ceremony to follow Baccalaureate on the Bracken Lawn, Lamp of Learning
Saturday, May 13 Commencement Services:
For all College of Undergraduate Studies Students – 10 a.m.

For all College of Professional and Graduate Studies Students – 2 p.m.
Doors open one hour before each service. No tickets will be required.
We ask all graduates to enter the northeast doors of Sawyer for check-in and be prepared for lineup at least 30 minutes prior to the designated service.
Online Viewing
For those who are not able to attend in person but would like to watch online, both Commencement ceremonies will be shown live.
Bookstore Hours
The SNU Bookstore will be open on Saturday, May 13 from 12:00 noon to 5:00 p.m.
Students/Guests with Disabilities
Individuals Who are Hearing Impaired
American sign language interpreters will be present and on stage for the graduation ceremony.
Individuals Needing Wheelchair Assistance
SNU does not have wheelchairs for use by the general public needing wheelchair assistance. Individuals needing wheelchairs should provide their own.
Handicap Parking
Extra early arrival is important for those wishing to park in SNU's limited handicap parking spaces which are located on the northwest corner of Sawyer Center. However, those arriving early should plan to stay in their car until doors open an hour prior to the Commencement ceremony.