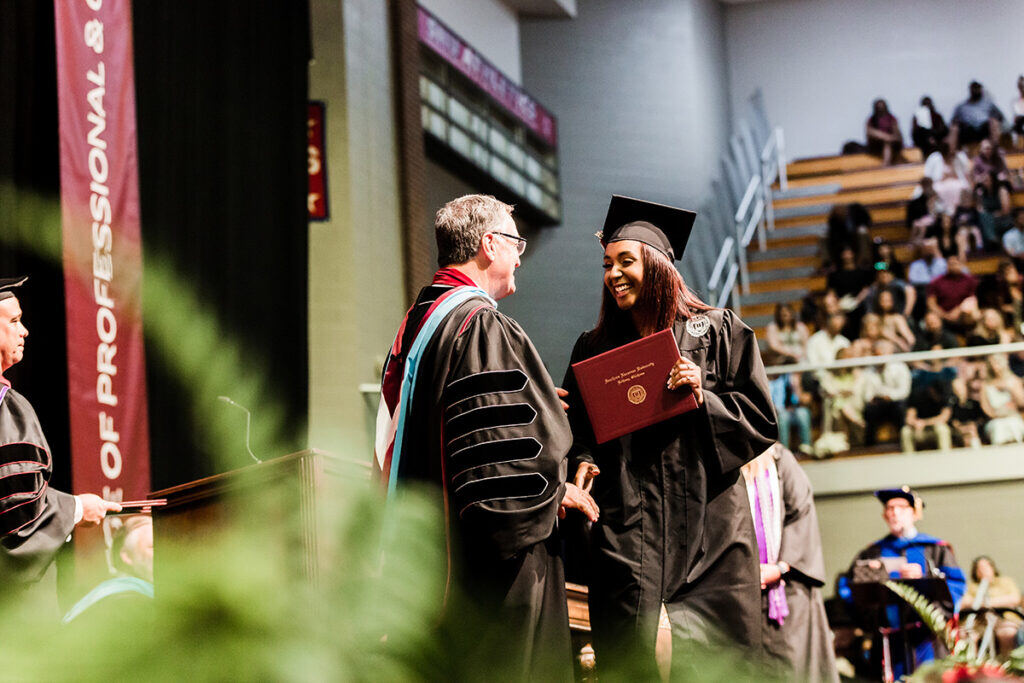 Southern Nazarene University Commencement December 2, 2023 – 2 pm
Saturday, December 2, 2023 – 2 pm – SNU Sawyer Center
One Commencement Ceremony for all graduates of the SNU College of Undergraduate Studies and the SNU College of Professional and Graduate Studies
Sawyer Center doors open at 1 pm. No tickets will be required.
Online Viewing
For those not able to attend in person but would like to watch online, our Commencement ceremony will be broadcast live.
Parking Availability
Parking is available at various locations across campus.  Shuttle services are provided at designated stops in areas surrounding campus.
Students/Guests with Disabilities
Individuals Who are Hearing Impaired
American sign language interpreters will be present and on stage for the commencement ceremony.
Individuals Needing Wheelchair Assistance
SNU does not have wheelchairs for use by the general public needing wheelchair assistance. Individuals needing wheelchairs should provide their own.
Handicap Parking
Extra early arrival is important for those wishing to park in SNU's limited handicap parking spaces which are located on the northwest corner of Sawyer Center.  However, those arriving early should plan to stay in their car until doors open an hour prior to the Commencement ceremony.