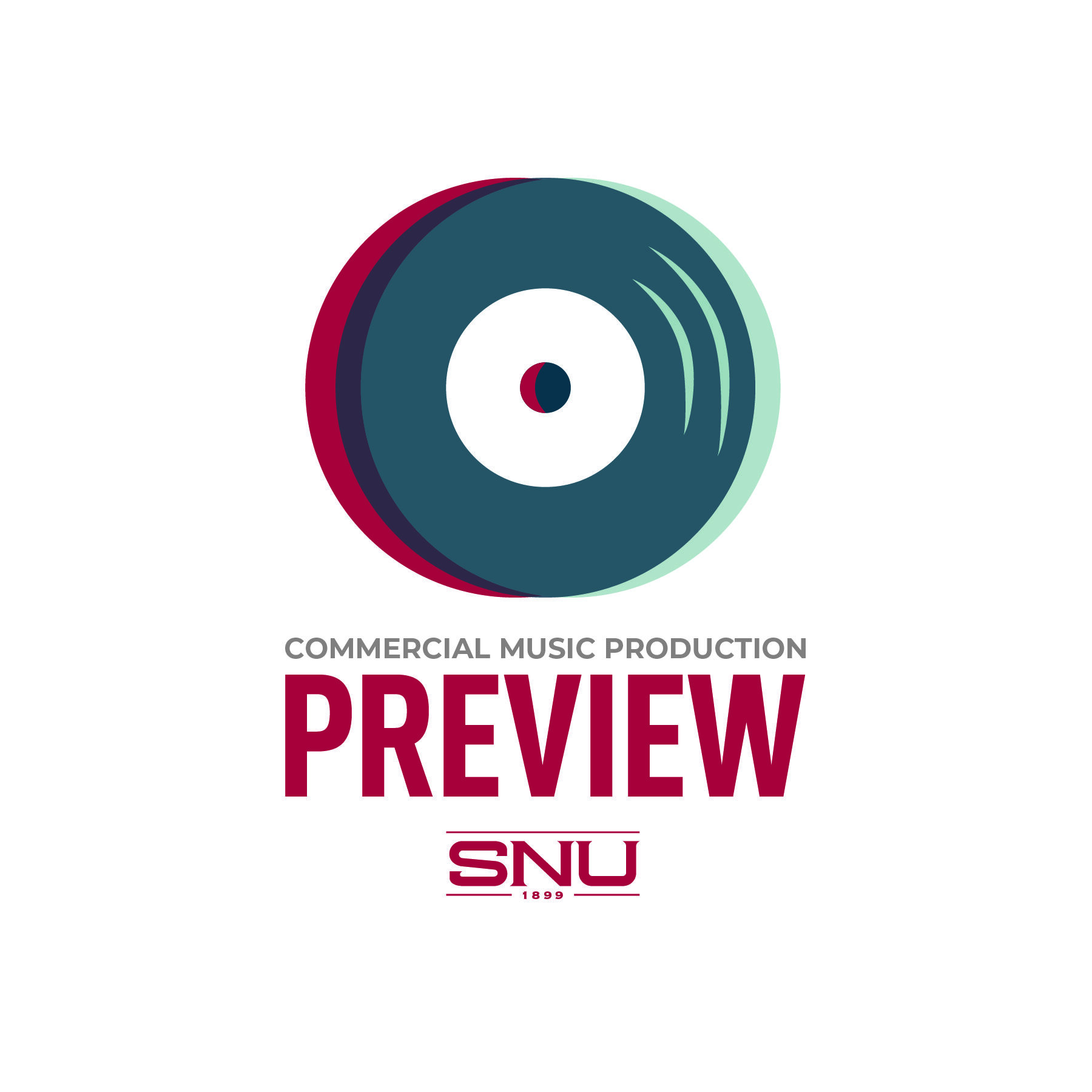 October 13, 9 a.m. – 12:30 p.m.
THIS EVENT IS LIMITED TO 15 STUDENTS AND IS FOR HIGH SCHOOL JUNIORS OR SENIORS ONLY. Music business is an area currently experiencing a great deal of growth. As technology evolves for creating, marketing, retailing, and distributing music, many new positions are opening in the music industry available to those who have the creativity, versatility, and fundamental skills.
SNU's Commercial Music Production program gives students exposure to many different yet interrelated aspects of the music business and prepares students for marketability within the industry or to start a business. The core of the curriculum centers around music technology and production techniques, music theory and musicianship, as well as business entrepreneurship. Versatility is key. Graduates of SNU's Commercial Music Production program are equipped to pursue a wide range of positions in the broad music industry including studio recording, live sound production, media production, songwriting, producing, performing, publishing, music licensing, artist management, and many other music-related career opportunities.
A state-of-the-art recording studio incorporated into the SNU music building features three control rooms, six isolation rooms, and an outstanding selection of the latest equipment, software, and microphones. As a participant in the program, students have consistent access to this outstanding resource to work on class assignments and their own personal projects.