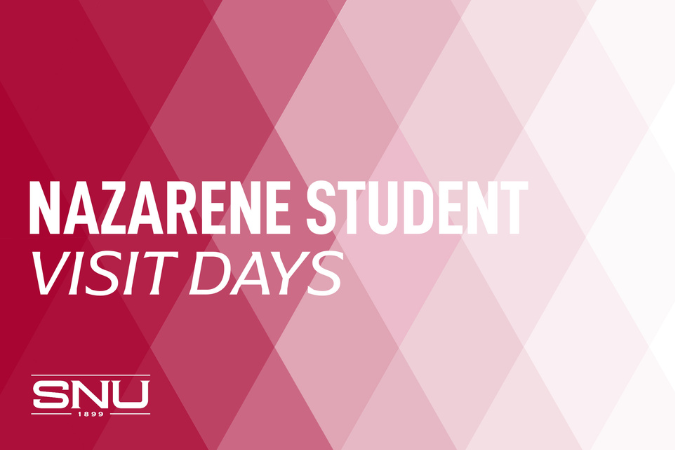 An event specifically for Nazarene HS Juniors and Seniors!
Monday, September 25th
8:30am – 12pm
Get a preview of the SNU experience! Join other Nazarenes to learn about the admissions process, explore student activities and leadership opportunities, and meet with professors from various departments. You will get answers to your most pressing questions about life at SNU!
*Sample Schedule: 
8:30 a.m. Check-in
9:00 a.m. Admissions Information Session
9:15 a.m. Student Panel
10:00 a.m. Learn from our Campus Partners
12:00 p.m. Preview Day Concludes
*Schedule could be subject to change