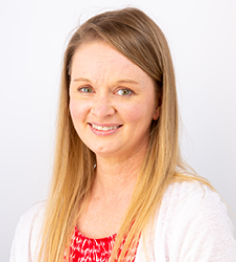 Dr. Heather Clemmer
Professor
History, Division of Social and Behavioral Sciences, Director, General Education
hclemmer@snu.edu
Dr. Heather Clemmer
Professor
History, Division of Social and Behavioral Sciences, Director, General Education
hclemmer@snu.edu
Education
Ph.D. 2008, University of Oklahoma
M.A., 1998, University of Oklahoma
B.A., 1997 Southern Nazarene University
B.S., 1995 Southern Nazarene University
Biography
Heather has served at SNU since 2006. Heather started as an adjunct professor at SNU in 1998. She served as a Research Assistant to Dr. Steve Gillon at the University of Oklahoma from 1999 to 2004. Heather also served as an adjunct professor at Rose State College from 1998 to 2003.
Alongside teaching at SNU Heather has:
– Served for 10 years as Citizen Member and Historian for the Oklahoma City Historic Preservation Commission.
– Published article, "'We can fulfill our obligation as women citizens': San Francisco Women, Civic Identity, and the Great War," California History Vol. 93 No. 3 (Fall 2020).
-Published book chapter"'My Heart Had Been Burdened for the Orphaned and Homeless Children': Religious Imperative and Maternalism in the Work of Mattie Mallory," in This Land is Herland: Gendered Activism in Oklahoma, 1870s-2010s co-edited by Sarah Eppler Janda and Patricia Loughlin by University of Oklahoma Press in 2021.
– Presented research and provided lectures at national conferences and state organizations on various aspects of Oklahoma History, women's activism in Oklahoma, and the impact of World War I on San Francisco.
Hobbies or Fun Fact: I enjoy spending time with my family, practicing yoga, and singing.