Adult SNU Student Achieves Success Thanks to University Resources
/
/
Adult SNU Student Achieves Success Thanks to University Resources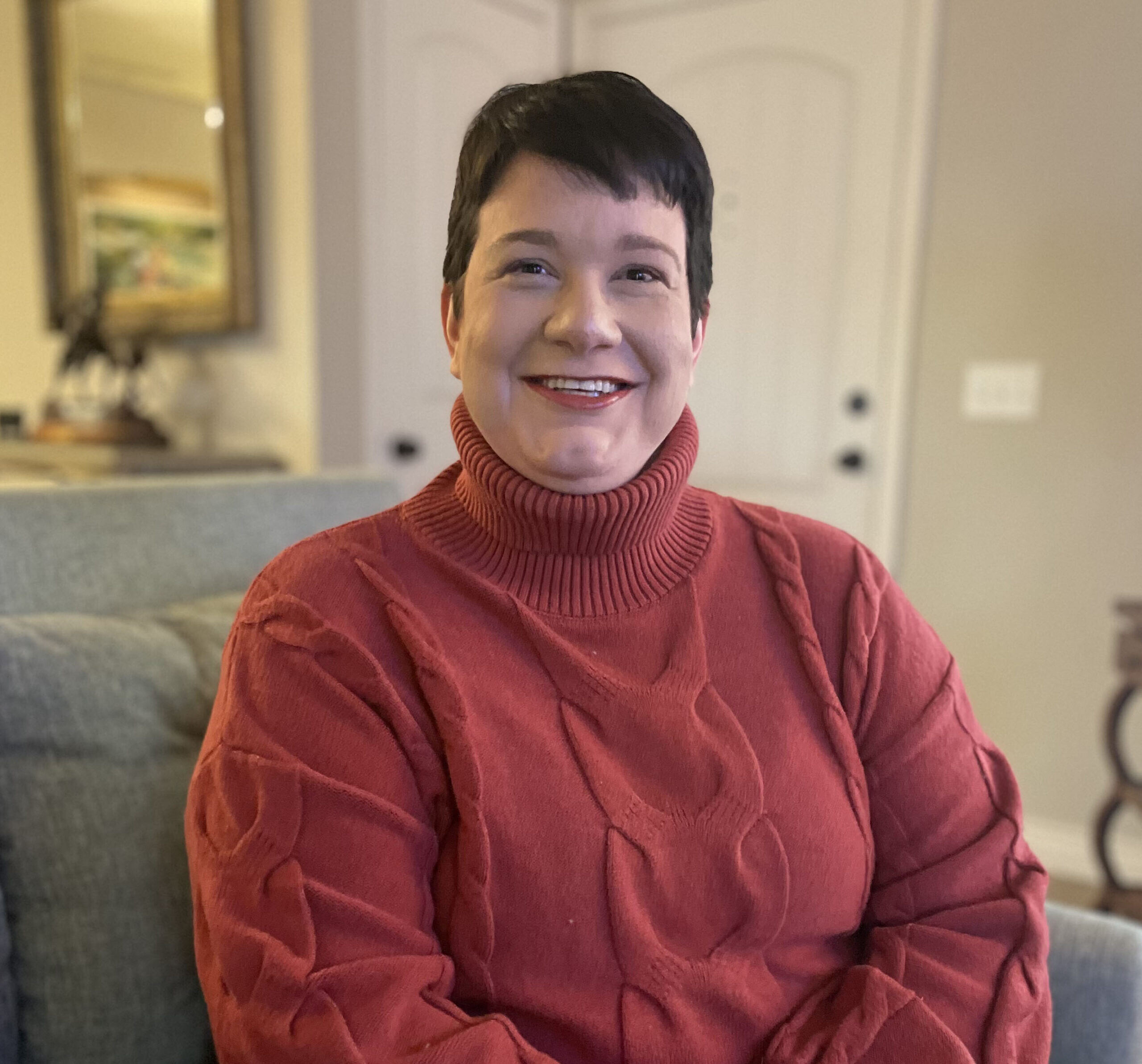 Laynie Hankins has always dreamed of going to college. From her early years, she envisioned a lively future—filled with family, her love of art, academic success, and beyond.
But as a child, Laynie was diagnosed with cerebral palsy and juvenile seizures. Even still, she was determined to take care of her health and lead the life she dreamt of.
"I always dreamed of going to school and living life like everyone else. It seemed out of reach, but I did not give up," Laynie said.
And just as she set out to do, Laynie persevered. This December, Laynie will graduate from SNU with a Bachelor of Science in Family Studies and Gerontology. As a Professional and Graduate Studies program, it's designed with adult students in mind—providing the flexibility they need to go back to school amidst a busy life.
"I will always be grateful to SNU for making the process of getting a degree to feel feasible, because it is," Laynie said.
SNU's Family Studies and Gerontology curriculum provides students with an understanding of human development, social services, aging, and family dynamics—so they can provide the best service to others after graduation.
Laynie is currently serving as a grief and loss support group facilitator, with plans to continue on to graduate school and earn a master's degree in counseling.
"It would give me so much joy to help people with disabilities like me, and people with chronic illnesses navigate life the best way individuals can while living with a disability. I like to help families through tough times so they can live life to the fullest while grieving the loss of a loved one. Support groups are a key ingredient to healing and can bring back some normalcy to someone's life," Laynie continued.
Alongside her resiliency and determination, Laynie is quick to credit the support and resources around her for enabling her success.
"One of my best-kept secrets that have made it easier to return to school is the internet tutoring service Tutor.com. I have been out of school for a while, and I was rusty in some areas academically. Tutor.com has helped me improve my grammar and the formatting of my papers. I also want to be the best writer I can be, and thanks to Tutor.com, I can achieve that." Laynie explained.
Believing that every student deserves a personal tutor, Tutor.com partners with colleges and universities, K–12 schools and districts, public and state libraries, employee benefits programs, and the U.S. military to provide 24/7, on-demand, 1-to-1 tutoring and homework help in more than 250 subjects.
"Tutor.com is a great 24/7 resource for students to utilize. They can provide assistance in proofreading, writing assistance, and more. We provide students with 5 free hours, but they can always purchase additional hours through Tutor.com directly. If students don't have a close family member or friend that can proofread for them, this can be a good resource," said Dayna Stark, Director of Student Services.
Tutor.com is just one of SNU's student services, which exists to support students holistically throughout their entire educational journey—from counseling, professional networking, and more.
From her passion for lifelong learning, to her readiness to utilize support and resources, Laynie embodies the educational journey that SNU seeks to cultivate in all students.
Laniece Watkins, Senior Academic Advisor, echoes this: "Laynie is such a delight to work with. She truly enjoys learning and gives 100% to each course and each assignment. With her love of learning and inquisitive nature, I believe Laynie will be able to achieve and surpass every goal that is ever set before her."
Back to Blog