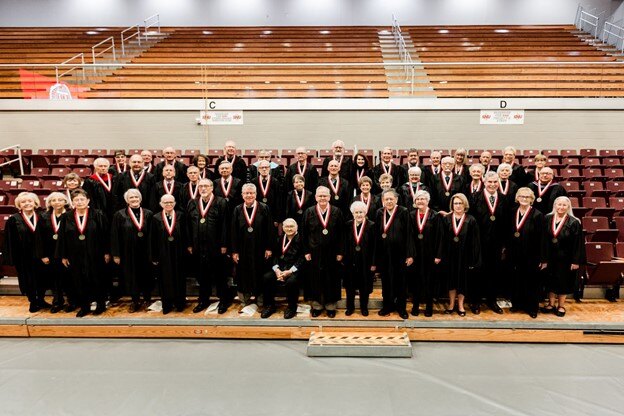 Graduates from the Class of 1972: You are invited to participate in the rich tradition of our Golden Grads Event! This event is focused around the Spring Commencement where you will have the opportunity to participate and be celebrated! We hope you make every effort to make your way back to your alma mater for this special ceremony.
MARK YOUR CALENDAR – MAKE PLANS TO ATTEND!
SNU Spring Commencement – May 14th
Class of 1972, please note this event will be in ADDITION to your 50th Class Reunion at Homecoming.
There will be a Special Invite Packet coming to you soon with all the information to sign up!
Register for 2022 Golden Grads
Have Questions or want further assistance contact us at alumni@snu.edu or 405-491-6312