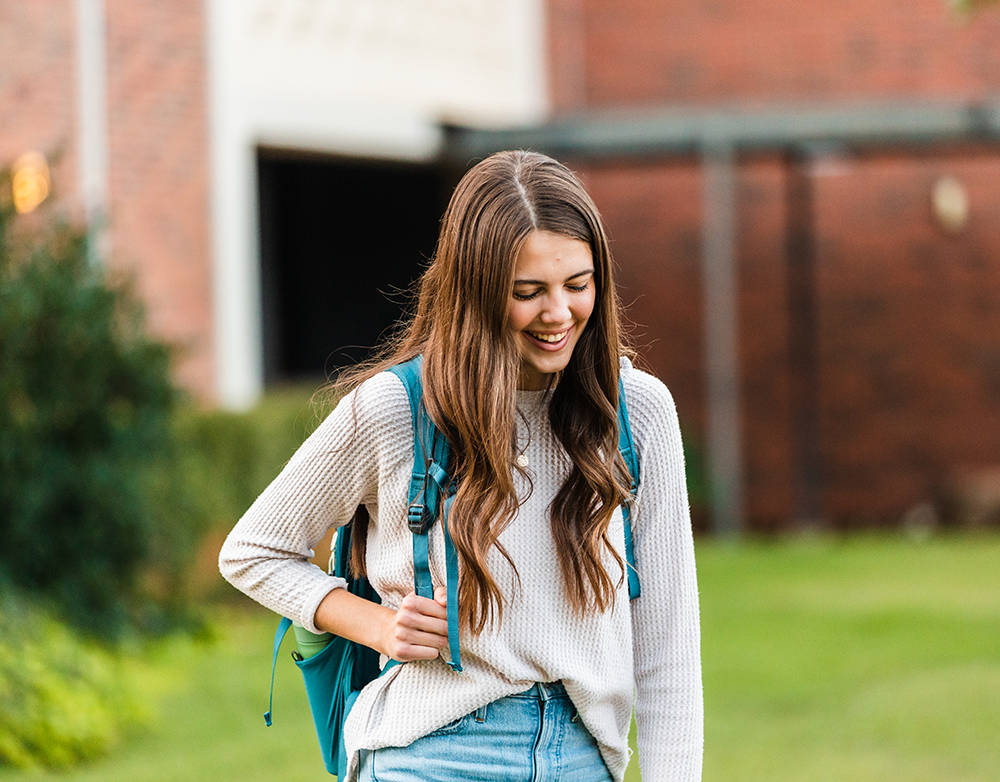 The Office for Career Education & Student Employment is located in the middle of the SNU campus in the Webster Commons Building, lower-level, within the Student Life suite of offices. Regular business hours are 9:00 a.m. to 5:00 p.m., Monday through Friday during the regular academic year. These hours may vary due to staffing, networking activities with community businesses, and/or other appointments.
All currently registered students of Southern Nazarene University are eligible to use the services of the Career Services & Student Employment Office.
This office is here to connect companies and organizations with SNU students in order to provide practical work experience that helps them successfully transition from college to a career. Visit our job boards and other resources to learn about current on or off-campus jobs, professional internships, volunteer opportunities and more. Gain assistance with resume writing, cover letters, mock interviews, letters of reference, & employment applications. Watch for workshops on writing resumes, proper business clothing and dining etiquette for interviewing opportunities.
Handshake – Online Job Board

Career Closet

Open to all students, the Career Center offers a Career Closet full of clothing items free to students. These items include suits, dresses, ties, shoes, and more to help students as they prepare for interviews or starting a new job.

Strengths

For our undeclared or undecided majors, there are Strengths sessions to discuss your top 5 strengths from the Gallup StrengthsFinder and help guide you in your major/career selection decision. If you'd like to schedule a strengths session, contact the Career Education Director, Michelle Mullens, mmullens@snu.edu or 405-491-6336.

Diversity Statement

Southern Nazarene University values each person created in the image of God, therefore, we also desire to be a community that reflects representation of diversity. We care about inclusion and equity through the refining of our character, the way we create culture, and the way we serve Christ. Our University values reconciliation through God's love.

Vice-President for Intercultural Learning and Engagement
Chief Diversity Officer
Southern Nazarene University
6727 NW 39th Expressway
Bresee Suite 200
Bethany, OK 73008
405-491-6600/ Email: lcrouso@mail.snu.edu

Networking

SNU offers networking opportunities, so you can meet the right people, establish meaningful professional relationships, and get one step closer to your calling. These opportunities are useful as you search for a part-time job, an internship, or a full-time career.
There are networking events in the spring for you to network with employers in your chosen field. These events include a focus on Education, Business, and more.

Title IX Disclosure

Under Title IX of the Education Amendments of 1972, Southern Nazarene University prohibits all unlawful discrimination on the basis of sex or gender in its educational programs and activities, except where the University has been granted exemptions from certain Title IX regulations on religious grounds, including the specific religious tenet of the University.

No individual will be subject to any form of retaliation, discipline, or other adverse action for reporting conduct in violation of the university's nondiscrimination/Equal Employment Opportunity Statement, assisting/cooperating in making a complaint, or assisting with the investigation of a complaint. Any individual who believes they have experienced or witnessed retaliation should immediately notify the appropriate member(s) of the administration as identified above. Those found to be engaging in any type of discrimination in violation of law or university policy will be subject to disciplinary action, up to an including dismissal or termination of employment.

Non Discrimination/Equal Employment Opportunity Statement

Non-Discrimination/Equal Employment Opportunity Statement: Southern Nazarene University policy prohibits discrimination on the basis of race, sex, age, color, creed, national or ethnic origin, marital status, disability, genetic information, veterans status or any other legally protected class in the recruitment and admission of students, in all personnel actions or decisions including, but not necessarily limited to, recruitment, hiring, training, upgrading, promotion, demotion, termination and salary, and in the operation of all university programs, activities, and services. Any concerns regarding discrimination on the basis of categories listed above should be addressed to the appropriate person:

Students contact:

Dean of Students
Southern Nazarene University
Webster Commons, Lower Level Suite 110A
6612 NW 42nd St.
Bethany, OK 73008
405-491-6209

Employees contact:

Director of Human Resources (or immediate supervisor)
Southern Nazarene University
Bresee Hall, Room 306
6729 NW 39th Expressway,
Bethany, OK 73008

405-491-6333/ Email: gcollier@snu.edu

Anyone with questions or concerns regarding sex discrimination or the university's compliance with Title IX can contact the university's Title IX Coordinator:

Provost and Chief Academic Officer
Southern Nazarene University
Bresee Hall, Room 200
6729 NW 39th Expressway,
Bethany, OK 73008
405-491-6600
Click below for more information about the Career Center
Click here for Job & Career Tips from our Alumni Board