Dr. Sylvia Goodman Inducted into Carroll F. Bradley Hall of Fame
/
/
Dr. Sylvia Goodman Inducted into Carroll F. Bradley Hall of Fame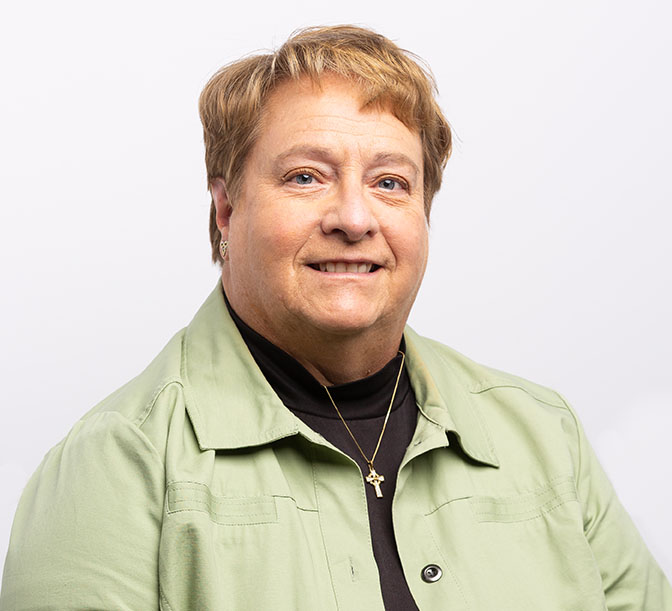 SNU would like to commend Dr. Sylvia Goodman for her induction into the Carroll F. Bradley Hall of Fame at SNU's sister college, Eastern Nazarene College. Awarded for her dedication and service to student-athletes, she is the first inducted non-graduate of Eastern Nazarene, where she spent twenty years as part of their faculty as the athletic trainer. 
Dr. Goodman began her professional career at Eastern Nazarene in 1981 after completing her Master's degree in Athletic Administration from Miami University, creating connections that afforded her many opportunities. "My service experience," Dr. Goodman shared, "includes working as an athletic trainer for the Colorado Springs Olympic Training Center, the Pan Am Games, the Olympic Games, the US Figure Skating Championships, and the Boston Marathon."
Her experience at Eastern Nazarene College prepared her for SNU. "My faculty/head athletic training position served me well when SNU had an opening in 2001 for a faculty and program director position in Athletic Training Education," Dr. Goodman revealed. "During that time we were looking for ways to serve our students by adding new programs. One of which was to offer an accredited Athletic Training Education Program. This was a real catalyst in my desire to create new educational programs."
She also served as a Drug Control Officer for the United States Anti-Doping Agency and World Anti-Doping Agency for many years, which produced connection opportunities. "These experiences have provided [me] great insight into national and international sporting events," Dr. Goodman said. "I have had wonderful opportunities to engage with elite national and international athletes. My work with USADA [United States Anti-Doping Agency] and WADA [World Anti-Doping Agency] as a Drug Control Officer gave me keen insight into the lives and dedication of national and international athletes."
Dr. Goodman's professional career progressed to the completion of her doctorate in Human Movement, which she completed at Boston University. She also has certification in Athletic Training and Anatomical Science. Her doctorate provided her with more professional opportunities, which led her to SNU, where she has served diligently.
"My desire to create an accredited Athletic Training Program was realized here at SNU," Dr. Goodman said. "Since coming to SNU in 2001, I have served as a faculty member, Athletic Training program director, Department Chair, Dean, and now as Chair of Graduate Programs in Kinesiology, which include the Master of Arts in Sports Management and Administration, and the Master of Science in Exercise Science. SNU continues to be a place where I can help create new programs to serve our students."
To learn more about Dr. Goodman's SNU programs, visit https://pgs.snu.edu/sport-management-administration and https://pgs.snu.edu/exercise-science.
Back to Blog