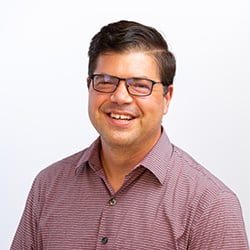 Dr. Scott Drabenstot
Associate Professor
Psychology and Counseling, Division of Social and Behavioral Sciences
sdrabens@snu.edu
Dr. Scott Drabenstot
Associate Professor
Psychology and Counseling, Division of Social and Behavioral Sciences
sdrabens@snu.edu
Education
BS, 1999, Southern Nazarene University
MS, 2003, Southern Nazarene University
PhD, 2013, University of Oklahoma
Biography
Dr. Scott Drabenstot joined the faculty of SNU in Fall 2013. Scott completed his pre-doctoral internship with the Northeastern Oklahoma Pre-doctoral Internship in Psychology (NOPIP) at the Indian Health Care Resource Center in Tulsa, OK and his doctoral training at University of Oklahoma. Prior to completing his doctoral program he worked as a Licensed Professional Counselor in community mental health agencies in the Oklahoma City metro area. Scott enjoys playing trumpet, being outdoors, and spending time with his family. Scott and his wife, Kym, live in Mustang with their three children.
Scott's research interests include developmental approaches to positive psychology in children, adults, and families.
Scott Drabenstot shares his love of research by serving as a McNair Scholar faculty mentor, and overseeing both undergraduate and graduate thesis. He recently contributed to a book chapter that should be published next year. He also serves as a member of the Oklahoma County Indian Child Welfare Act Post-Adjudication Review Board (ICWA-PARB).
Education:
PhD – Counseling Psychology, University of Oklahoma, Norman, OK, August 2009 – December 2013.
Predoctoral Internship — Northeastern Oklahoma Predoctoral Internship Program (NOPIP) Consortium.
Certificate — Interdisciplinary Training Program in Child Abuse and Neglect, University of Oklahoma Health Sciences Program, Oklahoma City, OK, August 2011 – May 2012
MS – Counseling Psychology, Southern Nazarene University, Bethany, OK, September 2001 – December 2003
BS – Chemistry, Southern Nazarene University, Bethany, Oklahoma, August 1995 – May 1999