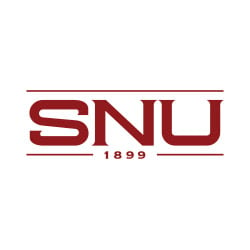 Dr. Jeff Slattery
Associate Professor
Cybersecurity and Information Systems & Technology, Professional Studies
jslattery@snu.edu
Dr. Jeff Slattery
Associate Professor
Cybersecurity and Information Systems & Technology, Professional Studies
jslattery@snu.edu
Education
DBA., 2008 Argosy University
Biography
Professor Jeff Slattery has served at SNU since 2020 as the Title III Program Director for Computer Science. Jeff brings a wide variety of experience into classroom providing exceptional future career development for SNU professional and graduate students.
Prior to serving at SNU Jeff:
Vice President: Infra Tech Lead Analyst 09/2014 – Citigroup | Irving TX
• Utilize MS Project to schedule, track and coordinate global cross-functional projects (PMP certification in process)
• Coordinate end-to-end pilot testing and certification of OS code versions for Cisco, Nexus and Arista network devices
• Migrating and standardizing the Systematic Trading Infrastructure of 700+ devices to CTI.
• Served as a Level 3 Network engineer troubleshooting, resolving and implementing 200+
ServiceNow Incident and Change tickets per year
• Administrator for ServiceNow, Trellis, HPNA, and NetBrain
• Complete process re-engineering projects to increase efficiency by 50% saving time and resources
• Utilize NetBrian to complete network diagrams and automation efforts
• Schedule, coordinate and obtain full change approval for CTI and STI network devices (35k globally)

Hobbies or Fun Fact: Fly Fishing, Mountain Biking, Camping, Snowboarding.