Foster Named Men's Basketball Head Coach
/
/
Foster Named Men's Basketball Head Coach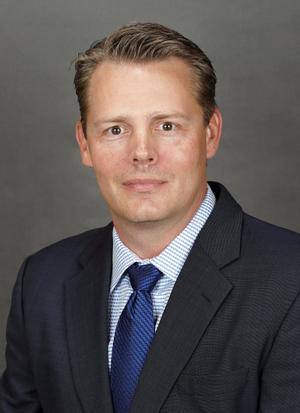 Southern Nazarene University Director of Intercollegiate Athletics, Danny Thomason, announced the hiring of BJ Foster as the eighth head coach in the storied 59-year history of Southern Nazarene University Men's Basketball. "We were looking for someone that would point our student-athletes towards SNU's Mission, continue the tradition of excellence that has become the norm with SNU Basketball, and help engage our team in all areas of campus life, and we certainly feel like we have found that with Coach Foster," said Thomason.

Foster comes to Southern Nazarene from California State University San Marcos (CSUSM), where he has spent six seasons as the head coach, amassing a record of 99-70. He also spent three seasons as the assistant coach at CSUSM from 2013-16. In his last two seasons with the Cougars, Foster led the program to the NCAA DII tournament for the first time in school history.

Under Foster, CSUSM quickly jumped to new heights. They transitioned from the NAIA to DII during the 2015-16 season, his final season as assistant coach before taking over the program during the 2016-17 season. After being ineligible for postseason play in 2016-17 due to the required transition period, the team made their first DII postseason appearance during the 2017-18 season as they finished third in the California Collegiate Athletic Association (CCAA) after going 15-7 in conference play.

During the 2021-22 season, Foster led the program to their first conference championship, finishing 20-5 overall and rallying to win the conference tournament.

During his six-year tenure, Foster coached 14 All-Conference selections, as well as one CCAA Newcomer of the Year, and the 2017-18 CCAA Player of the Year.

In his three seasons as an assistant coach with the Cougars, Foster helped the program achieve a record of 77-18, including back-to-back 30-win seasons and back-to-back trips to the third round of the NAIA National Tournament, before making their DII debut in 2015-16.

Prior to joining California State-San Marcos, Foster spent seven seasons as an assistant coach at Biola University where he concentrated on recruiting, game preparation, scouting, scheduling, and academic advising. He helped the Eagles to four NAIA tournaments, three straight NAIA Elite Eight appearances, and a Golden State Athletic Conference tournament championship in 2012. Biola went 153-77 during Coach Foster's tenure as an assistant coach.

"We conducted an extensive national search with numerous qualified candidates showing interest in SNU. In the end, we believe Coach Foster's commitment to SNU's Mission and successful experience at similar institutions have uniquely prepared him for this important assignment," said Southern Nazarene University Executive Vice President, Mike Redwine, who helped lead the search.

Foster also spent two seasons as an assistant coach at Vanguard University, where he helped the Lions to the 2006 NAIA tournament. It was just the second postseason appearance in the program's history.

Foster began his collegiate playing career at Point Loma Nazarene in 1998. He spent three seasons with the Sea Lions, where he was a two-time All-GSAC performer and a two-time NAIA All-American Honorable Mention. In 2000, he led Point Loma Nazarene to its first NAIA National Tournament appearance in 20 years. Foster transferred to Biola University for his senior season, where he was once again an All-GSAC performer after leading the Eagles to their first ever conference championship.

Foster graduated from PLNU in 2003 with his bachelor's degree in physical education. In 2007, he earned his master's degree from Concordia (Calif.) in Coaching, Sports Administration, and Exercise Science.

BJ is married to his wife, Dawn. They have two children, Henry and Faith. We welcome Coach Foster and his family to SNU!
Back to Blog