From SNU to the Hill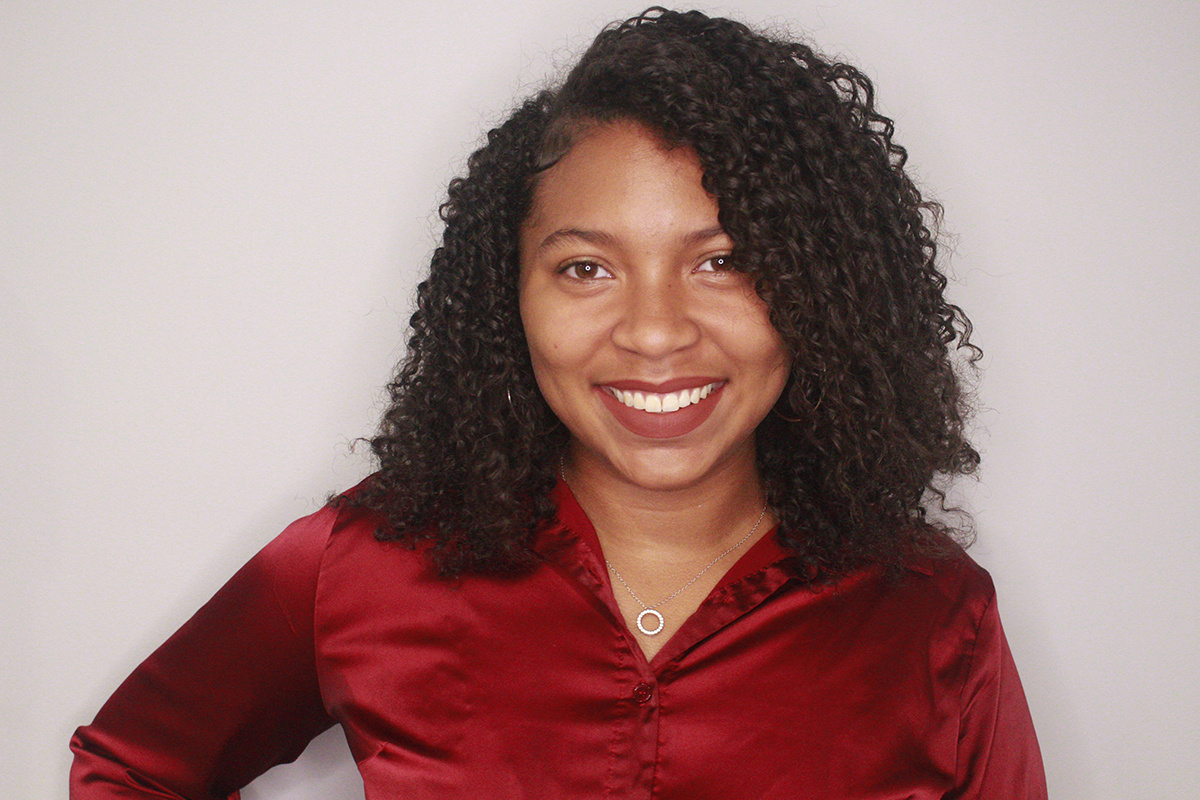 At the age of 17, Jorden Gonzales-Richard was a young woman who had no plans of going to college, let alone coming to SNU. After long conversations with Jorden's mother and sister about the importance of higher education and hearing from her own State Representative, Cyndi Munson, at a volunteer event, she realized that they were right and college had to be her next step. Unfortunately, due to the time of the year, most schools were not accepting new students, thankfully SNU's rolling enrollment had opened the floodgates of opportunities and experiences for her.
Jorden's story highlights the incredibility of a liberal arts education. Her original intent was to enter the art industry, not the political field. In taking courses like Comparative Politics and Academic Writing,  Jorden developed a knack for social justice. Under the advisement of Dr. Rodin, the head of the Political Science Department, Jorden learned the importance of having civil discourse, doing so intelligently, and always coming back swinging. Jorden is one of the many living reasons for why we strive to develop close student-faculty relationships. Jorden states that "[I am] thankful for Dr. Rodin, who helped me create what I wanted for my professional life, continued to challenge me academically, and engage in my community. He was not only my professor but a friend and mentor when one was needed."
Jorden is the perfect model of a servant leader both on campus and off. On-campus she was a fortress for students questioning their life trajectory, a trusted confidant, and an advocate. As an undergraduate, she held various positions for many organizations. Such as Campaign Field Director, Campaign Financial and Fundraising Associate, etc. She actively engaged in community development. Jorden also worked under now U.S. Representative Kendra Horn. At the time, Horn was the Executive Director of a non-profit organization: Sally's List. An organization that continues to enable women to run for public office by providing candidate essentials such as campaign assistance and access to a robust network.
While at SNU Gonzales – Richard was accepted into the Obama Community Leadership Foundation and worked as the State Event Lead for Michelle Obama's "When We All Vote" organization. She is one of the eight women in the nation to be selected for the fall 2019 Running Start Congressional Fellowship. This fellowship enabled her to work under Massachusetts Congresswoman Lori Trahan. Through all these experiences, Jorden learned that one of her greatest motivations towards stewarding change was ground-work. In seeking real change that reached every community, she took a step back from politics and focused directly on her community.
At the moment, Jorden is the Associate Director for Development for a DC foundation. While the future is undecided for Jorden, we do know something for sure: she will lead the way, inspiring future generations to follow in her footsteps, and serve those around her.
Back to Blog