"Joy Walk" on May 15 Celebrates SNU Lab School's 50th Anniversary!
/
/
"Joy Walk" on May 15 Celebrates SNU Lab School's 50th Anniversary!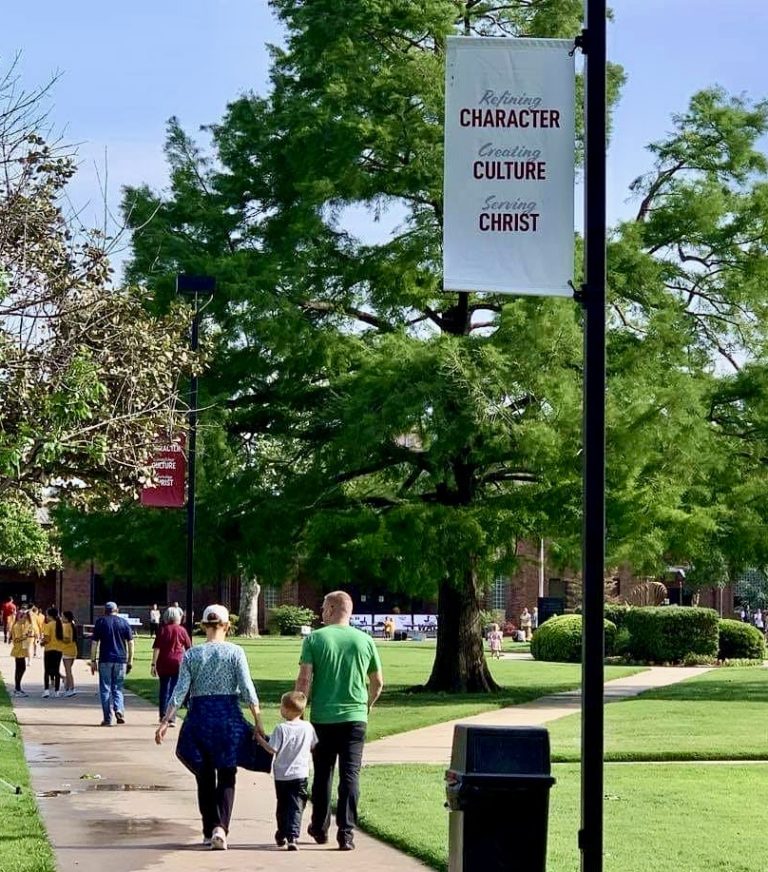 The SNU School of Education's annual "Joy Walk" outdoor fundraiser benefiting SNU Lab School takes place on Sunday, May 15 on the SNU campus, located at 6729 NW 39th Expressway in Bethany, Okla. Registration begins at 1:30 p.m. in front of the Fine Arts Building. Proceeds from the event help cover SNU Lab School's general operations. The public is invited to attend to help cheer on pre-registered Lab School students as they walk or run the event course.
In advance of the event, SNU Lab School students, with help from their families and friends, collect monetary donations in support of their participation. Students have the opportunity to win several different prizes. The Joy Walk lasts 1,972 seconds, a meaningful number because it represents SNU Lab School's founding year, 1972.
The Joy Walk event derives its name from SNU Lab School founder Dr. W. Joy Beaver, a trail-blazing Oklahoma educator. Dr. Beaver's nearly sixty-year career in education included teaching twelve years in public school settings, where she taught elementary school and music at all levels, thirty-nine years as founder and director of Southern Nazarene University's College of Education Early Childhood Education Program, and an "overlapping" thirty-four-year stint as founder and director of the SNU School for Children (now known as the SNU Lab School).
Because this year marks the 50th anniversary of the private, PreK-8, Christian School, the Joy Walk has extra special significance. Since its founding, the Lab School has educated more than 4,000 students and provided more than 1,000 SNU School of Education majors with hands-on teacher practicum experience.
Joy Walk event sponsors include Central Power Equipment; Edwin D. Crane, LLC; Paint N Cheers; and Yukon National Bank. Any individuals, businesses, or organizations that would like to sponsor the event can contact Laura Gilson, development assistant, at 405-491-6645 or email at lgilson@mail.snu.edu.
Back to Blog