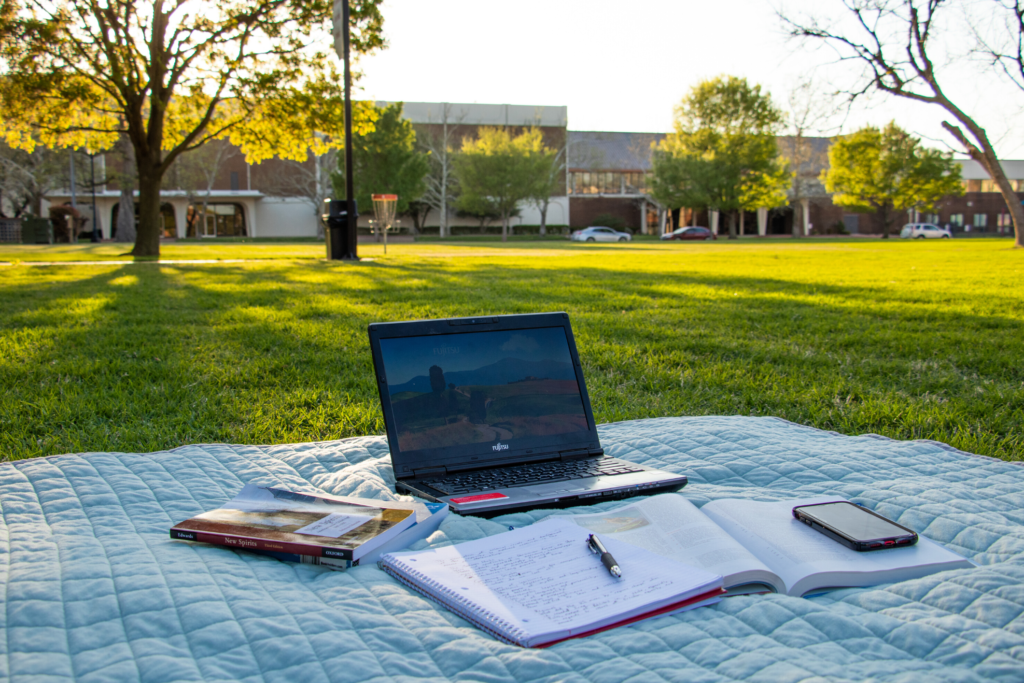 Why is having a laptop important for academic success?
In order for undergraduate students at Southern Nazarene University to succeed academically, it is critical that they have ongoing access to a laptop computer. For the majority of classes, professors will ask students to use their computers during class on a daily basis. Additionally, students will be assigned homework, projects, or papers which require the use of a computer.
Laptop Options
SNU currently offers two options for purchasing a laptop:
1) Purchase a laptop through our pre-negotiated discount program with Dell. To view their pricing and select a computer visit Dell's SNU webpage.
-OR-
2) Purchase a computer that meets the minimum specifications (see below) and bring your own device.
Computer Hardware Specifications
Before purchasing a laptop, be sure the system meets these specifications:
Minimum Specifications:
Processor: Intel Core i5 Dual Core, or similar AMD
Memory: 8 GB
Operating System: Windows 10 Pro or MacOS Mojave
Hard Drive: 128 GB Solid State Drive (SSD)
Network: Dual-Band Wireless
Warranty: 1 Year
Recommended Specifications:
Processor: Intel Core i5, Quad Core or similar AMD
Memory: 16 GB
Operating System: Windows 10 Pro or MacOS Mojave
Hard Drive: M.2 256 GB NVMe Solid State Drive (SSD)
Network: Ethernet and Dual-Band wireless
Warranty: 3 years
Other: Built-in webcam
Major-Specific Computer Specifications:
Graphic Design & Mass Communication students must have a Mac with capacity to run Adobe Creative Suite software (latest version which updates regularly.) If you are looking at buying a new mac, visit Apple's educational website and save some money: https://www.apple.com/us-hed/shop.
The School of Education strongly recommends, but does not require, a Mac computer.
Biology and Chemistry strongly recommends all students have a laptop with a standard usb drive, the ability to run Microsoft Excel, and the ability to use Webprint.
Math and math education majors strongly recommends all students to have a laptop (Chromebooks and iPads cannot run the software currently being used in Calculus I).
Additional Notes:
1) If you select any of the default laptops through Dell's website (and do not customize them) they will automatically meet the minimum hardware specifications (as outlined above). Graphic Design & Mass Communication majors will need to purchase from an outside provider as the Dell website does not currently sell Mac computers.

2) Every SNU student will receive a license to install Microsoft Office on their personal computer (at no additional cost). Because of this, when obtaining a laptop, it is important to know that you will not need to purchase a licensed copy of Microsoft Office. More details will be e-mailed to the student after they are enrolled.