Master of Leadership: A Unique Adult Graduate Degree Program
/
/
Master of Leadership: A Unique Adult Graduate Degree Program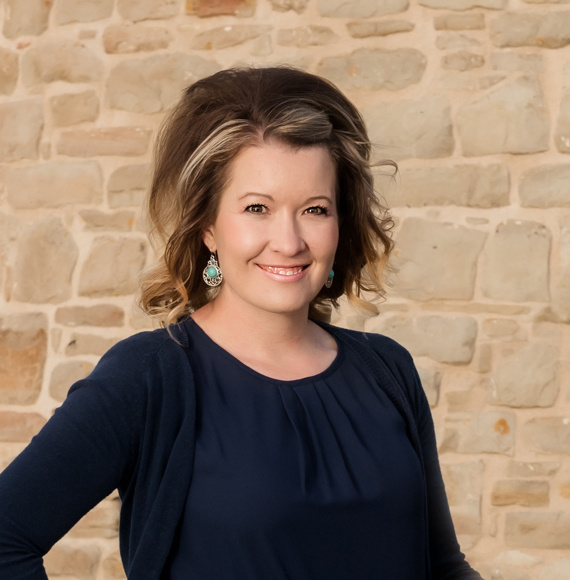 When Misty was looking for a Master's level program she needed a program that was unique. She desired a degree that would be relevant to her current job as a caseworker, allowing her to build on her Undergraduate degree in Marriage and Family Studies.
Most importantly, Misty needed a program with work-life balance, giving her time with family – namely her husband, two daughters, and two dogs.
"I'm a small-town girl. I love living in a state where the air is clean, and I can see the stars each night. My husband is my true match; we have created a great life together. Our two daughters and two dogs are our most immense joy. Whether traveling or staying home, being together is our favorite place to be." Misty shared. "I was a bit nervous about starting a Master's program. I had a misconception that a Master's program would be complex and consume my life."
That's when Misty found SNU's Master of Arts in Leadership program. "The Masters of Leadership program at SNU is intentionally designed to fill a space not met by many other graduate programs. The focus is bringing together theory and practice…offering students a place to gain important practical approaches and skills enhancing leadership and influence" said program director Dr. Micheal Houston.
And Misty agreed, "The way that the Master of Leadership program is designed, it fit into my schedule very well. The six-week classes were long enough to learn the material but short enough to keep my attention."
But there was one more component that Misty was looking for in her degree program that made SNU the perfect choice.
"I was drawn to the Master of Leadership program because of its emphasis on incorporating the teachings of Jesus Christ into the program." Misty shared.
"Doing this from a Christ-centered foundation rooted in love makes the SNU Master of Leadership distinctive. I believe it is attractive for working leaders across industries because it provides practical approaches to everyday issues in conflict management, team building, ethical decision making, naming a few, with a desire to help others," said Dr. Houston.
Misty was able to complete her degree program with a cohort of her peers for support. "I appreciated getting to know and working with many people I wouldn't have met otherwise. I had great classmates and instructors throughout the program. It was the people that I worked with that made this program extra special," said Misty.
Specifically for working moms, the MOL program provides an opportunity to help moms who are pulled in many directions have the chance to further their education. It is designed to help students move through the program as a cohort, finding support from peers, but also with autonomy for students to work when they have time in their schedules and lives.
Misty completed her classes in October 2022 and will participate in the December 2022 graduation ceremony.
Dr. Houston had this to say, "Misty was a great example of a student who found success in the Master of Leadership program and excelled in this model of education. Her final Capstone project was one of the best to date as it integrated theoretical approaches of leadership practically with her daily life. Her growth and understanding of herself, others, and her leadership principles was wonderful to see from the beginning of the program to the end. I'm excited to see how Misty influences those in her community, helping enhance and improve others along the way!"
And what are Misty's future plans? She hopes to go on to complete her doctorate and possibly work in higher education, teaching online classes, and inspiring others just as she herself has been inspired.
Misty has this advice for potential students considering returning to school, "Just do it! It is what you make it. If you come to SNU with the desire and determination to improve yourself, you will receive what you need to finish your program as a better person than when you started. I believe knowledge is power. SNU has provided me with the tools I need to be effective in my efforts to lead others, whether in professional or personal situations. Gaining knowledge and confidence in my leadership abilities is something I will have with me forever."
Congratulations, Misty. We wish you all the best in your future endeavors!
If you're considering completing your degree and are looking for a professional program that is relevant across many industries, the Master of Leadership is a unique online adult graduate degree program that maybe completed in as little as 17 months.
Back to Blog