SNU Vet's Center Director, Mark Nadig, appears in Army Magazine
/
/
SNU Vet's Center Director, Mark Nadig, appears in Army Magazine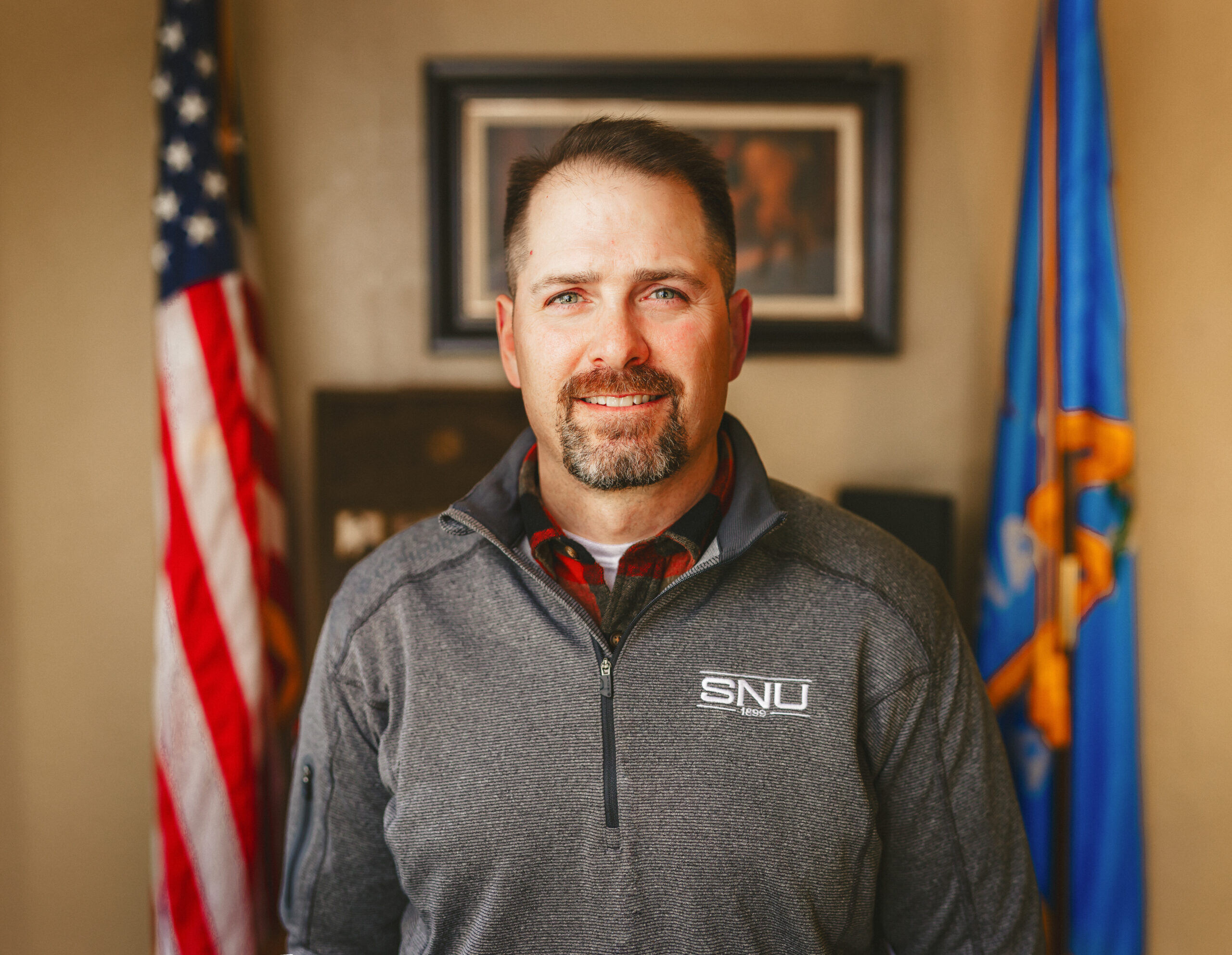 SNU Vet's Center Director, Mark Nadig, appears in Army Magazine
SNU is proud to see VETS Center Director Mark Nadig appear in February's Army Magazine. Nadig came to SNU in May of 2020 after 24 years of military service and is now dedicated to serving SNU students alongside his entire VETS Center team.  
Nadig said, "I enjoy being back on a team, working with great people.  That is one aspect that makes SNU special for our Veteran and Military Community.  It is not just the VETS Center that cares about its veterans; it's the full weight of the SNU Team that is behind the student veteran, the military service member, and the military dependent.  That is the SNU difference.  And it's an honor for me to be a part of that team."
Here is the interview that appeared in Army magazine. 
What does your office do?
Offices such as ours have been popping up across universities and college campuses over the past five to eight years. Assisting student veterans with their VA educational benefits is a key component, but these types of offices take it one step further by helping student veterans connect and fit in with their university or college. [We] help them find that sense of belonging and camaraderie as they did when they were in the service with meaningful interactions through opportunities in leadership, recreation, fellowship, support services and community involvement.
Who are your students? 
We have 365 students enrolled. They are military dependents, service members on active duty, Reservists, National Guardsmen, or a straight-up veteran who's already been discharged or retired. We had a veteran who was discharged from the Army in 1967, but on average, our students' ages are 25–40. About 25% of our population is Army. Most are adult learners with full-time jobs, family responsibilities, career responsibilities, and some are dealing with some big challenges with service-connected disabilities or physical, mental or emotional [issues]. 
How can you tell when someone is in trouble?
It's probably with about 10% of our student veterans where we'll learn about some type of challenge they may be having. That's when we'll sit down and talk. I don't want our office just to be known for benefits because I think we'd be missing a huge opportunity to really be a game-changer for the veteran community. It's important for us to really be engaged and to get to know our individual student veterans and not think of it as numbers and VA certification packets.
How personal does it get?
There's been two specific student veterans that myself and our team have worked with. It's gotten very personal. We need to be willing to get in the mud with [them], just like in the Army we always had a battle buddy, and that battle buddy was someone that soldier could trust, even in their worst moment. We were able to be that battle buddy, and we got muddy. They're not easy conversations, but they're conversations that are necessary to allow the veteran to grow. We're in the business of building lives, so that's where our focus needs to be. It's more than just getting the education.
Is your staff all former military?
We have six. In our Tulsa branch office, I have one volunteer, a retired Air Force master chief, and a former Army spouse. In Bethany, on our main campus, there are four of us—there's me; a retired sergeant first class with 30 years both on active-duty Army and then he did his final 10 years in the Oklahoma National Guard; I have an NCO who did eight years in the Oklahoma Army National Guard and got out as a sergeant; and [a civilian] who gives us a perspective that, for me, is very important because I spent my entire adult professional life in the Army.
What did you do before you took this position?
I was on a contract with a company that supported the U.S. Army Cadet Command. I was a freshmen Army ROTC instructor.
How do you like this job?
I feel very fortunate. It still gives me that sense of duty, to be able to serve others. That's how the Army brings up its leaders and its soldiers. … It's not about us, it's about serving others. It doesn't go away even when you hang it up. No one fights alone on the battlefield, and we certainly don't want our student veteran and military community to feel like they have to fight alone as they navigate through their transition to a civilian life. —Gina Cavallaro M
For more information on Nadig and his team's help to serve the military community, visit https://pgs.snu.edu/veterans to learn more.
Back to Blog