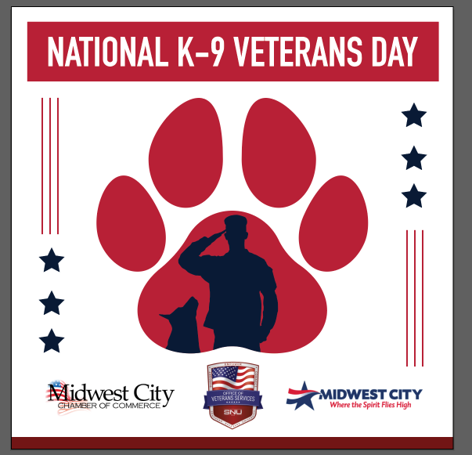 Saturday, 4 March 2023
Veterans Resources, Support, and Career Services

Midwest City's Animal Center's Adopt-a-Dog

Dogs, Families, and Children Welcome!
2-2:30 pm Dog Demonstration

3-3:20 pm K9 Veterans Day Ceremony

3:30-4 pm Service Dog Demonstration
Interested vendors and sponsors, please contact
Daniel McGowen 405-717-6299 dmcgowen@mail.snu.edu
K-9 Spotlight: Frici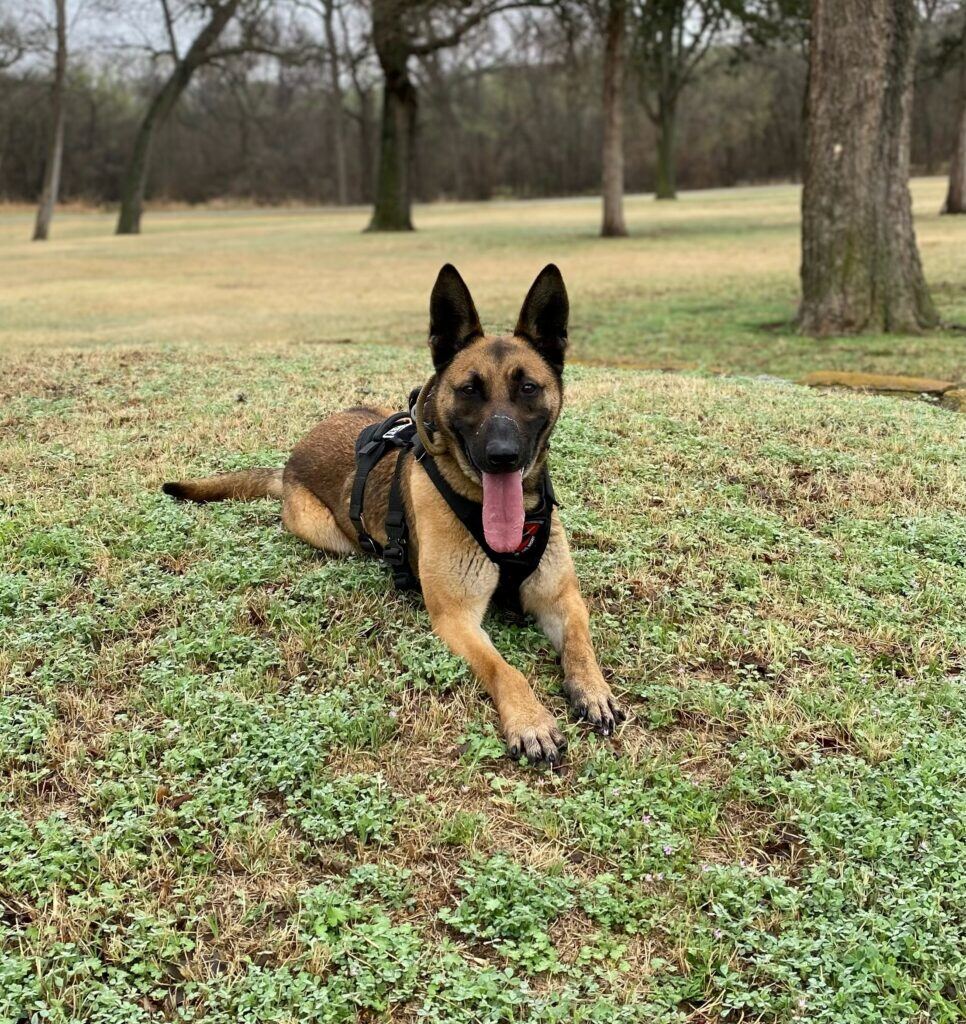 MWD Frici was a Patrol Drug Detector Dog for Fort Sill, OK. As a Patrol Drug Detector Dog, Frici's job was to find drugs and provide bite capabilities. Frici had multiple drug finds, countless Health and Welfare searches, and hundreds of hours working on patrol between two handlers. Frici also acted as a liaison between the Fort Sill Police Department and the public through demonstrations and briefings. On October 14, 2022, Frici retired at only 6 years old due to arthritis in his back, legs, and tail. He was adopted by his second handler, Samantha Wendt. In retirement, Frici has taken over every bed and couch in the house.