Niehues Breaks All-Time SNU Blocking Record
/
/
Niehues Breaks All-Time SNU Blocking Record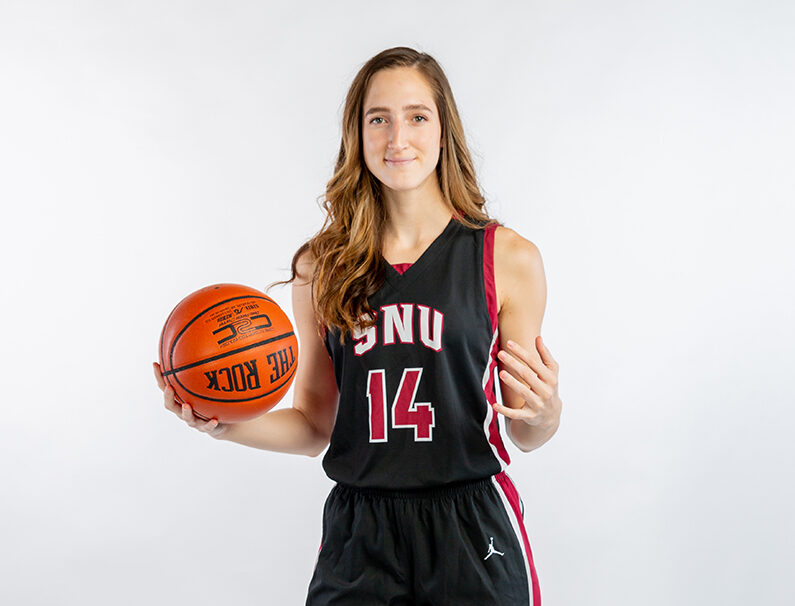 In the game of basketball, "the block" is one of the more demonstrative plays right up there with a good rim-rattling dunk. Even its other commonly referred to name, "rejection" brings to mind harsh visuals of something or someone getting thrown out! How ironic then for the new all-time block/rejection record holder in Lady Crimson Storm Basketball history to be one of the nicest, mild-mannered, and humble student-athletes you will ever meet.
On this past Thursday evening, Abby Niehues delivered block number 310 in the second half of a win over the NWOSU Rangers. She surpassed the great two-time NAIA All-American, Katrina Springer, who had held the record for 29 years. With several games to play in the season, Abby will set a mark that will likely stand for many years to come.
One of her favorite professors, Jim Smith, said this of Abby, "Abby is a class act all the way around. She's as good a student as she is an athlete. I'm so proud of all she's accomplished on and off the court." Her head coach Trent May had this to say, "Abby is a tremendous person and student-athlete who has stayed the course. She has modeled consistency with qualities that lead to success. I'm proud of her with many others."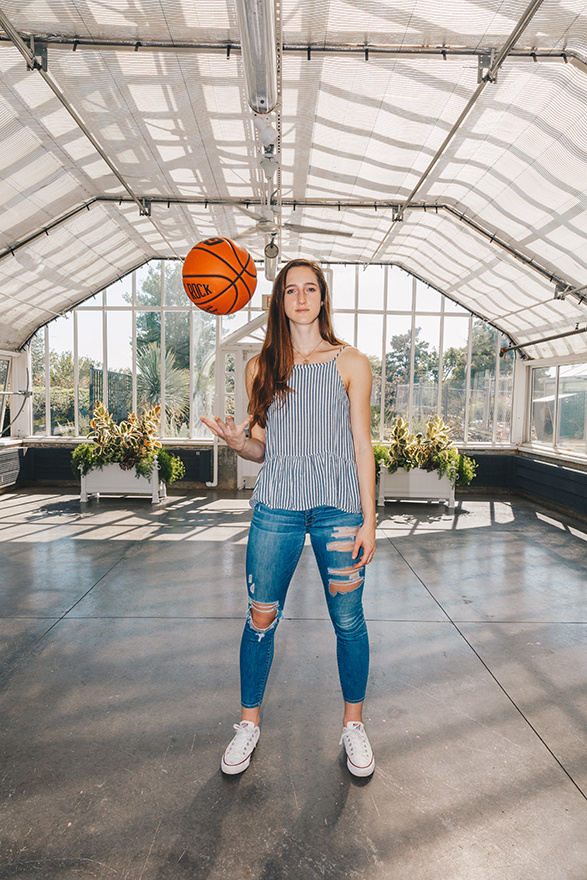 "One thing about Abby is that she's very humble in everything she does. Whether that's in the classroom or sending someone's shot into the stands, and I love that about her. Abby and I have always had a special connection on the court like a two-man game that has been unstoppable. Playing with her has made these past four years incredible and I couldn't have done it without her. I love you postie!" exclaimed four-year teammate Alexus Jones.
Danny Thomason, SNU's Director of Intercollegiate Athletics said this, "I love how Abby cares about her teammates and team-first over individual success. She is super humble and always kind, she will have a positive impact on whatever she does after SNU!"
Our campus is proud of you, Abby! Congratulations to the greatest women's basketball shot-blocker in the history of Southern Nazarene University! With the past year, we've all had, thank you for giving us something to celebrate.
Back to Blog