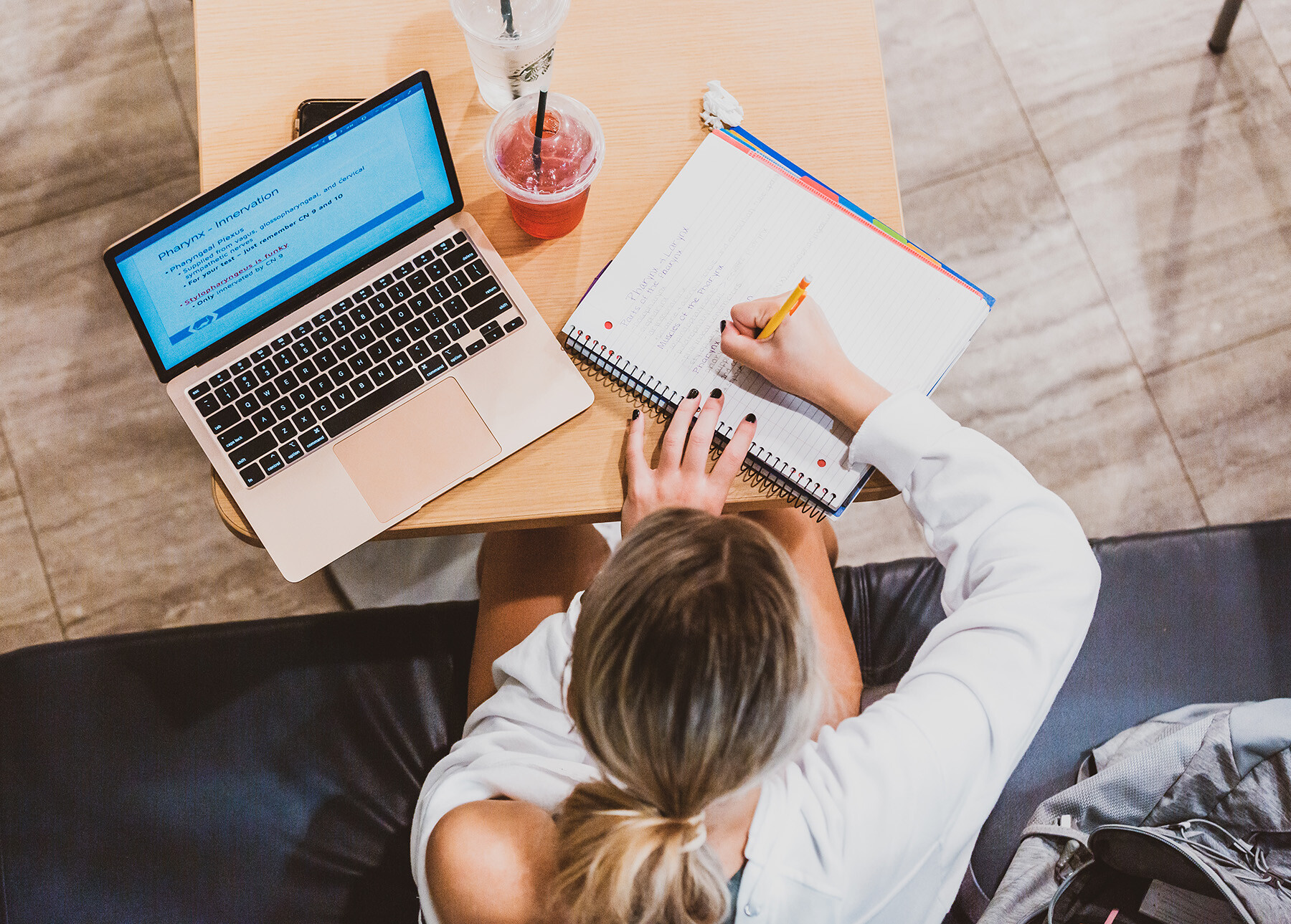 Accounting
We know you are selecting a college for more than just its location or school colors.
You want to go somewhere that will prepare you for the future. Your future. At Southern Nazarene University, we want that for you too. That is why we work hard to make sure our degrees are supported by some of the top curriculum available. We hire highly-qualified faculty who not only know the ins and outs of the profession you seek, but who truly wish to see you succeed individually. And we make sure you leave SNU prepared for a great job in accounting. That's why we can encourage you to not just dream, but to dream with confidence.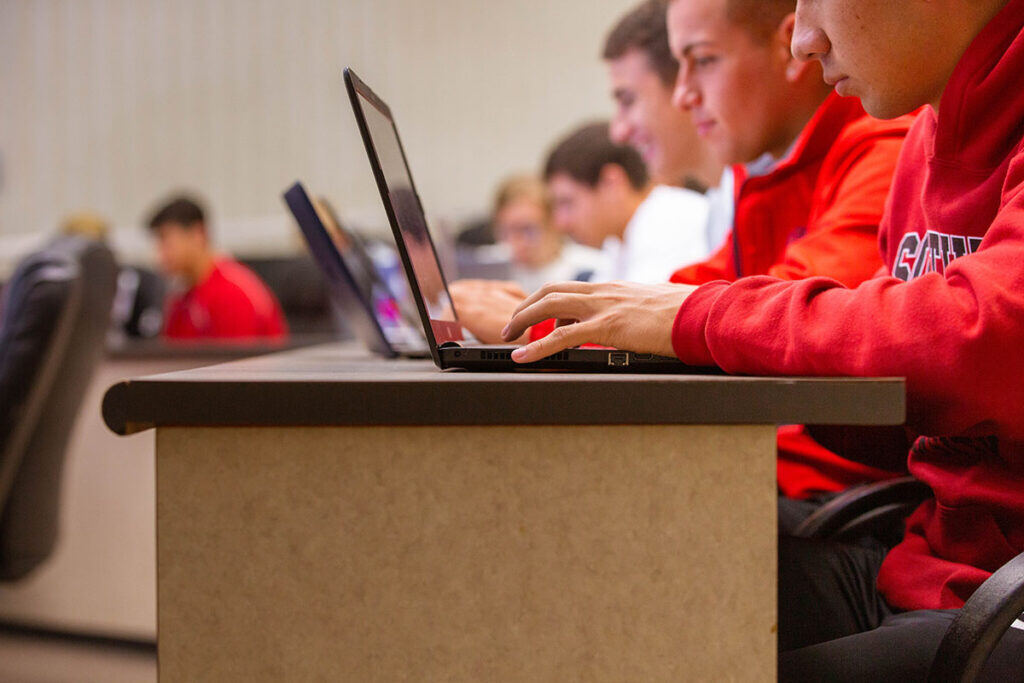 Strategic Programs
Our accounting program is strategically designed to accelerate your path to completion of an MBA. The 124-hour undergraduate program provides the skills and knowledge you need to jump right into post graduate work. The SNU graduate program for your MBA is a streamlined 12 – to 14 – month program.
The SNU School of Business is accredited by the Association of Collegiate Business Schools and Programs (ACBSP). ACBSP accreditation is a seal of quality recognized by universities and businesses in more than 55 countries. In our business program, you will learn in a variety of ways. Experiential-based learning. Emphasis on team development based learning. Strong ethics orientation.
In addition to a normal core of business classes, we focus on specific characteristics to make your SNU accounting degree a step above the rest. We call them distinctives. The emphasis on our ethics distinctive begins in our gateway course, Ethics and Business Principles, and is pulled through the entire curriculum, completed with the capstone course, Business Policy. This distinctive builds a theme for decision-making and analysis, not just in your courses at SNU, but as you enter the workforce.
The second distinctive is in service. While studying at SNU, you will be encouraged to hone in on your serving skills through a variety of opportunities. Perhaps you will join Angel Tree, volunteering year round as you come alongside children and families of incarcerated parents with support, mentoring, and educational help.
Preparation After Graduation
Our SNU Accounting graduates get great jobs in a variety of industries. Chesapeake Energy. International Revenue Service. Public Accounting. Non-Profit Organizations. Scott Riggins is an SNU accounting graduate who works in a unique accounting field. Riggins is a Missionary-Finance for the Africa Region of the Church of the Nazarene. As such, he handles all funding received by the Church of the Nazarene for Africa and ensures that it makes it where it is intended to go.
After college, Riggins spent a year serving overseas through an SNU program in Bulgaria. "I still came back to the U.S. and searched for a "regular" accounting job, but the Lord led me back to missions. Expecting to hear I would need a religion or missions degree to serve overseas, I was told that my accounting degree could be used at various field o‑ ices, regional o‑ ices, or institutions. SNU not only provided me with the education that I needed to fulfill the Lord's calling in my life, but also the experiences and setting for what opened up my eyes and heart to missions."
Riggins completed his MBA with an emphasis in International Finance from Franklin University in Columbus, Ohio and has served in over 50 countries, lived and served in 7 of them including extended periods in Eurasia, Papua New Guinea, and now in Africa. If a dream is a blueprint of a goal not yet achieved, at SNU we partner with you to focus your e‑ orts to attain whatever it is you hope to accomplish.