Politics and Law (BA)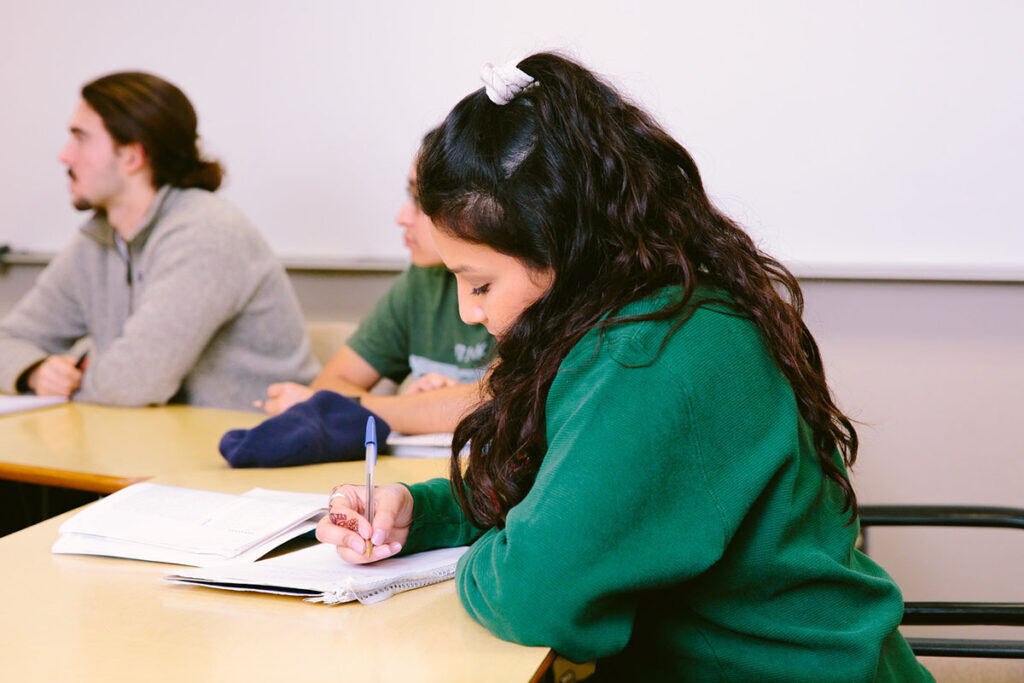 Overview
The Politics and Law program at Southern Nazarene strives to fulfill the university's mission of making Christlike disciples through higher education in Christ-centered community by fostering debate, encouraging students to experience the world, and by offering classes which tackle some of the biggest issues of our time. We aim to produce graduates who not only are fully equipped and competitive in any field they may pursue, but can also articulate how faith and politics intersect in their lives.
The Politics and Law program features two different tracks students can pursue – Political Science and Pre-Law. The Political Science track is designed for students who wish to pursue a career in government, humanitarian work, advocacy work, missions or who wish to continue their studies into grad school. Students in this track will learn about the different theories of politics and explore the different sub-fields of the discipline, such as comparative politics, international relations and American politics. The Pre-Law track is for students who plan on going to law school. Students will take classes that prepare them to succeed in law school, such as logic, ethics, writing classes, and are also placed in a workplace for an internship, so they can get on-the-job experience.
The program also encourages students to experience the world, offering students the opportunity to travel overseas. In the past, students have gone to Europe, China, Africa, Costa Rica, and numerous places in-between. Students also have the opportunity to participate in the department's honors society, Pi Sigma Alpha, and in the school's chapter of the Oklahoma Intercollegiate Legislature. Regardless the track you choose, you will have the opportunity to pursue experiences, classes taught by experienced faculty, and graduate with the skills necessary to succeed in whatever career path you pursue.
Degree Plan
The SNU Politics and Law program strives to equip students to be thoughtful and knowledgeable voices and actors in the political, economic and social debates of the day.
VIEW DEGREE PLAN
Highly Qualified Professors
SNU offers you the opportunity to study with credentialed faculty as you journey toward graduation, another step closer to reaching your goals. These scholars with a Christian worldview will mentor and guide you along the way.  SNU's smaller size allows students to interact with faculty — not only in the classroom, but also through impactful mentoring, personal advising, and meaningful research. Come and be known; come and belong.
FACULTY
Politics Degree:
Charity officer
Diplomatic Services operational officer
Forensic accountant
Human resources officer
Local government officer
Market researcher
Marketing executive
Newspaper journalist
Law Degree:
Barrister
Barrister's clerk
Chartered legal executive (England and Wales)
Company secretary
Detective
Licensed conveyance clerk
Paralegal
Solicitor