>
>
Pre-Athletic Training: Strength & Conditioning (BS)
Pre-Athletic Training: Strength & Conditioning (BS)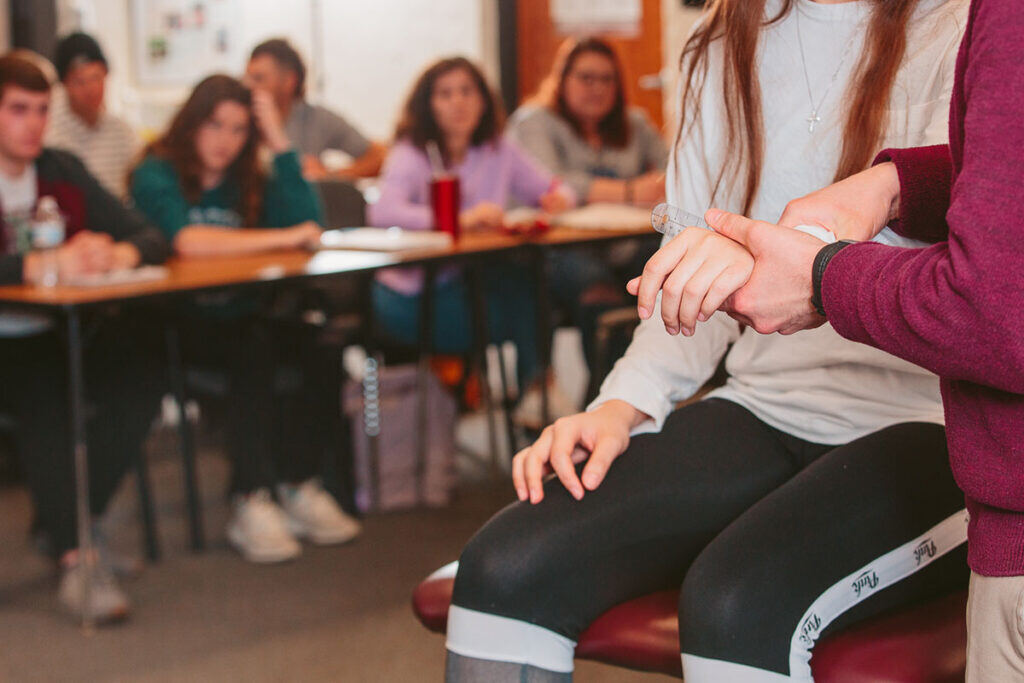 Overview
The Pre-Athletic Training degree is designed to prepare students for application and admission to a Master's of Science in Athletic Training degree program of their choosing. The curriculum is designed to provide students the prerequisite courses and knowledge that is needed to successfully pursue graduate admission. This includes foundational knowledge in anatomy, biology, chemistry, physics, and psychology. In addition, the courses provide students an opportunity to seek fitness certifications including the National Strength and Conditioning Association's (NSCA) Certified Strength and Conditioning Specialist (CSCS) and the USA Weightlifting Level 1 Coach Certification. The curriculum also provides a solid foundation for students to pursue further education in exercise physiology, physical therapy, occupational therapy, and a variety of other allied health disciplines.
The Program
Graduates from the SNU Pre-Athletic Training Program are prepared and eligible to attend graduate school in the pursuit of a Master's in Athletic Training. Curriculum content focuses around:
Anatomy and Physiology

Physics

Biology

Chemistry

First Aid/CPR

Orthopedic Evaluation

Nutrition

Exercise Physiology

Biomechanics

Articulation Agreements
Southern Nazarene University has signed an articulation agreement with the Sterling College Masters of Science in Athletic Training program in which up to two SNU graduates per year will gain automatic acceptance into the Sterling College Masters of Science in Athletic Training (MSAT) program.
To be eligible to receive the benefits outlined above, SNU graduates must:
1. Have a minimum 3.0 overall grade point average.
2. Students must complete all of the following pre-requisite courses with a minimum of a "C" or better:
First Aid/CPR (AHA or ARC) (3 hours)

Exercise Physiology (3 hours)

Nutrition (3 hours)

Kinesiology or Biomechanics (3 hours)

Health – Essentials of Health or Personal Community and Health (3 hours)

Psychology – General Psychology or Sport Psychology (3 hours)

Medical Terminology (1-3 hours)

Anatomy and Physiology (8-10 hours)

Introductory Biology (3-5 hours)

Introductory Chemistry (3-5 hours)

Introductory Physics (3-5 hours)
3. Completion of full application process through ATCAS
4. Documentation of 50 hours of direct observation with a certified athletic trainer.
5. Successful completion of an interview with the MSAT Admissions Committee.
Conditional admission decisions will be made on a case-by-case basis but typically not later than May 1st of each calendar year. Late applications will be accepted/reviewed if space is available. Full admission is contingent upon completion of required pre-requisites that may still be in-progress.