PTA Program Receives Candidate for Accreditation Status
/
/
PTA Program Receives Candidate for Accreditation Status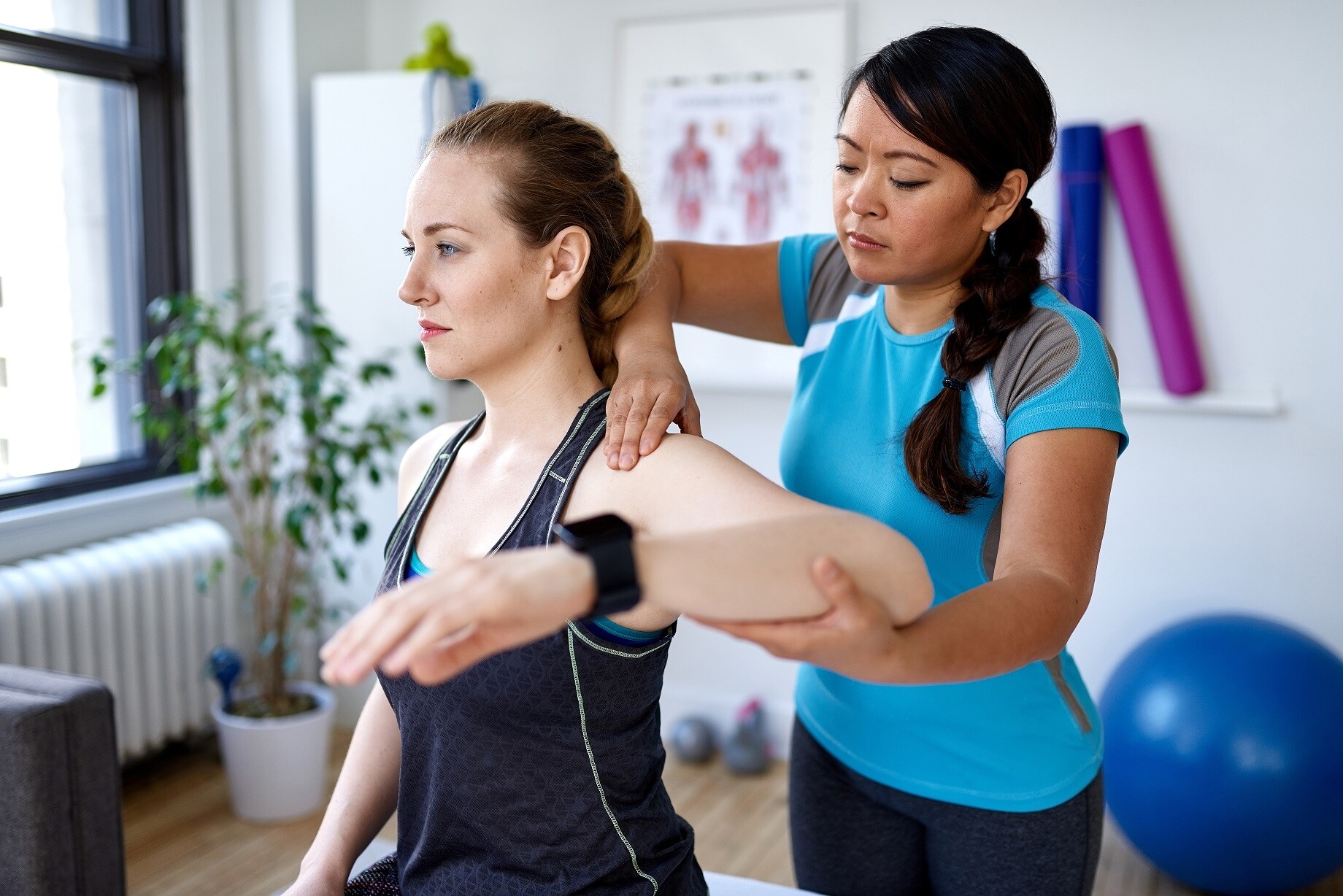 Southern Nazarene University's new Physical Therapist Assistant (PTA) associate degree has officially received Candidate for Accreditation status. Starting January 2023, classes will be held at SNU's campus in Bethany, Oklahoma. By attending classes just 1-2 nights a week, students will be prepared to sit for the National Physical Therapy Exam (NPTE) and become a fully licensed Physical Therapist Assistant in 23 months.
A physical therapist assistant (PTA) is a licensed clinician who works under the direction and supervision of a licensed physical therapist (PT) to apply interventions designed to restore the optimal function of those individuals impaired by disease or injury. Common interventions include therapeutic exercise, patient education, physical agents, and functional training. PTAs work directly with patients with neurological and musculoskeletal impairments across the lifespan.
"The School of Rehabilitation and Sport Sciences is excited to be able to offer the PTA program," said the school's chair, Dr. Sylvia Goodman. "It provides another avenue to be able to positively impact the lives of individuals in the greater Oklahoma City area. This program will be able to assist students from a variety of academic backgrounds as well as serve the underrepresented members of our community."
SNU's courses are designed with busy adults in mind—comprehensive and convenient so students can further their education while maintaining a full schedule. The PTA degree accommodates adults who are working full-time, raising a family, and engaging in their community.
SNU also provides extensive support including advising and enrollment assistance, free tutoring, and a broad network of local clinicians who also serve as associate faculty members and guest lecturers. The program also utilizes the cohort model, allowing students to learn alongside each other in the community from start to finish.
"We have a wide variety of clinicians and clinics across the United States who are partnering with us to provide our students with excellent clinical education experiences," said Program Director Loren McElroy, PT, DPT, EdD. "We are excited to hold classes and lab activities in a newly renovated area for the School of Rehabilitation and Sport Sciences."
Students will become competent, ethical, and self-directed healthcare practitioners who model professional core values. The program is committed to graduating PTAs who meet the diverse needs of the community by providing high-quality patient care. Learn more and apply online.
---
Graduation from a physical therapist assistant education program accredited by the Commission on Accreditation in Physical Therapy Education (CAPTE), 3030 Potomac Ave., Suite 100 Alexandria, VA 22305-3085; phone; 703-706-3245; accreditation@apta.org is necessary for eligibility to sit for the licensure examination, which is required in all states.
Effective October 25, 2022, Southern Nazarene University has been granted Candidate for Accreditation status by the Commission on Accreditation in Physical Therapy Education (3030 Potomac Ave., Suite 100, Alexandria, Virginia 22305-3085; phone: 703-706-3245; email: accreditation@apta.org). If needing to contact the program/institution directly, please call Dr. Loren McElroy, Program Director, at 405.491.6630 or email Lmartin@snu.edu.
Candidate for Accreditation is an accreditation status of affiliation with the Commission on Accreditation in Physical Therapy Education that indicates the program may matriculate students in technical/professional courses. Achievement of Candidate for Accreditation status does not assure that the program will be granted Initial Accreditation.
Back to Blog