SNU Announces Addition of Rugby; Gilliland Named Head Coach
/
/
SNU Announces Addition of Rugby; Gilliland Named Head Coach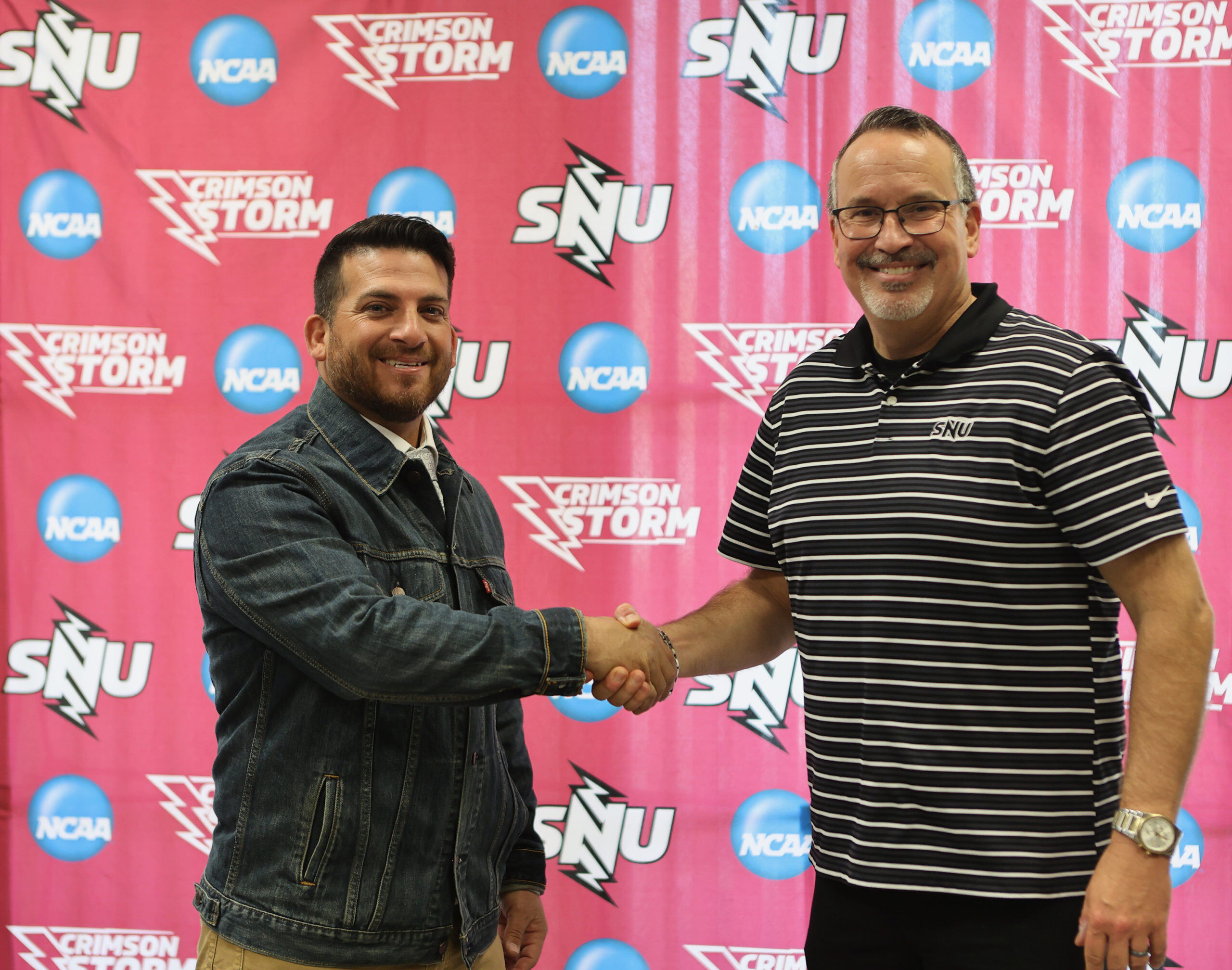 BETHANY – The Southern Nazarene Athletic Department is officially joining the list of emerging varsity rugby programs within small college athletics. SNU's Director of Intercollegiate Athletics Danny Thomason was proud to announce on Wednesday the creation of the Men's and Women's Varsity Rugby teams as well as the hiring of Aric Gilliland, the head coach of the program.
Rugby in the United States is growing in popularity by the day. Despite misconceptions, injuries in the sport are low and excitement is at an all-time high as the community aspect of rugby is becoming more appealing all across the globe. The grandfather of American football, rugby within the NCAA has taken off as well with women's rugby entering the realm of being an official NCAA emerging sport.
The Crimson Storm are adding rugby with a Varsity Men's and Women's program that has aspirations to compete nationally in the next few years. SNU is seeking to start competition with their Men's team in the Spring of 2022 competing in rugby 7's (7v7) and plans to participate in the Fall of 2022 in rugby 15's (15v15) with both programs.
 "The most important aspect of beginning these programs was finding the right fit at head coach." said SNU AD Thomason. "I believe we did that with Aric Gilliland."
SNU Rugby will be an independent member of the NCR (National Collegiate Rugby) and will join a division to be determined later. Being an independent member will allow the program to play other in-state schools such as OU, OSU, and other regional opponents. Southern Nazarene will be one of the few varsity clubs in the region, with the next closest program in Springfield, Missouri at Drury University and Socorro, New Mexico with New Mexico Tech.
The Crimson Storm rugby athletes will be in a daily training environment where they will be practicing up to five days a week with various workouts and team coordinated practices. Aric Gilliland has been chosen to steer the ship within SNU Athletics to add more history to an already highly decorated athletic department.
"I couldn't be more thrilled for this opportunity to lead SNU Rugby," said Gilliland. "Southern Nazarene is such a special place that the Lord used to change my life forever and is a place that truly feels like home. I'm eager to join the SNU team while we build and orchestrate a top-notch rugby program that will compete nationally while working with student-athletes to reach their potential in not only the sport, but their walk with the Lord as well."
Gilliland is a 2002 graduate of Southern Nazarene University where he was a member of the Crimson Storm football team for three years while earning a human relations degree focused in communications and human science. After graduation, he played rugby for the Oklahoma City Crusaders XV's and OKC Blue Dolphins 7's.
He also served as a youth pastor for 12 years before accepting a teaching and coaching position at Yukon Public Schools in 2012. For six years, he taught U.S. History while being the rugby coach for the Millers.
Before stops at Putnam City Schools in 2018, Mustang Schools, and Epic Virtual Charter Schools in 2019, Gilliland found his way back to SNU where he was an Assistant Football Coach, leading the running backs and receivers in 2020 for one season.
In 2014, Gilliland founded Yukon High School Rugby Club (now known as F5 Rugby), where he's served as the Director of Rugby for the past seven years. In 2015, he was named the Vice President of Rugby Oklahoma in Tulsa, where he served on the chair competition committee before being elected President in 2020. 
Gilliland is a native of Yukon where he lives with his wife Rheannon, and their seven children: Bayli, Ella, Hudson, Evie-Layne, Archie, Winnie, and Avonlea.
Interested rugby recruits are encouraged to reach out to coach Gilliland at 405-615-3220, by email at agilliland@mail.snu.edu, or by Twitter @CoachAric_G
Back to Blog