School of Education
Mission Statement
The Educator Preparation program at Southern Nazarene University provides experiences encompassing the Christian principles of integrating faith, learning, and life; and that equips candidates for educator roles in multiple learning settings in which schools, families, and communities build partnerships that work together to impact P-12 student learning, wherein affirming the belief that all students can learn.
Message from the Chair, School of Education
We are excited that you are considering a teaching degree and career in education!  Here in the SNU School of Education, we believe that teaching is one of the HIGHEST callings one can experience in a career.  Embedded in our Educator Preparation Mission Statement is the belief that "all students can learn," and it is our goal and mission, as well as our privilege, to prepare individuals for the teaching profession that exemplify that belief.   
We invite you to explore the SNU School of Education webpages and get an idea of the requirements for a particular teaching degree and certification where you may have an interest.  We believe you'll be able to see how the SNU Educator Preparation program can prepare you to be the VERY BEST educator that can positively impact P-12 student learning in YOUR future classroom.  
You'll notice that we have provided direct contact information for individual program directors in all 7 nationally recognized teaching degree areas that we offer.  Please feel free to contact any one of those faculty members for specific information.  Additionally, you are always welcome to contact me if you need any further information and/or clarification.  We will be glad to answer any questions to help you discern God's direction for your future career.
My prayer for you is that you'll continue to experience God's leading for your life.  Thank you again for your interest in the teaching profession.
Sincerely, 
Dr. Tim Taylor, Chair
SNU School of Education
Director, Educator Preparation Program
CAEP (Council for the Accreditation of Educator Preparation)
Annual Reporting Measures
CAEP has eight annual reporting measures that are used to provide information to the public on both program outcome and program impact. You can find evidence of our outcomes and impact by clicking here.
Current Approved/Recognized (Initial) Educator Preparation Programs
To see a list of Southern Nazarene University's approved/recognized Initial Educator Preparation Programs, click here
Initial licensure programs currently offered by SNU's Educator Preparation Program. These seven undergraduate programs in the SNU Educator Preparation Program were reviewed and accredited by CAEP (Council for the Accreditation of Educator Preparation) at its most recent accreditation site visit in Spring 2018.
Educator Preparation Program at Southern Nazarene University receives                CAEP's prestigious Frank Murray Leadership Award
The Educator Preparation Program at Southern Nazarene University is one of only 13 Educator Preparation Programs (out of 238 programs nationwide) to receive the prestigious Frank Murray Leadership in Continuous Improvement Award.  Click here for more information: Frank_Murray_Award Download
---
---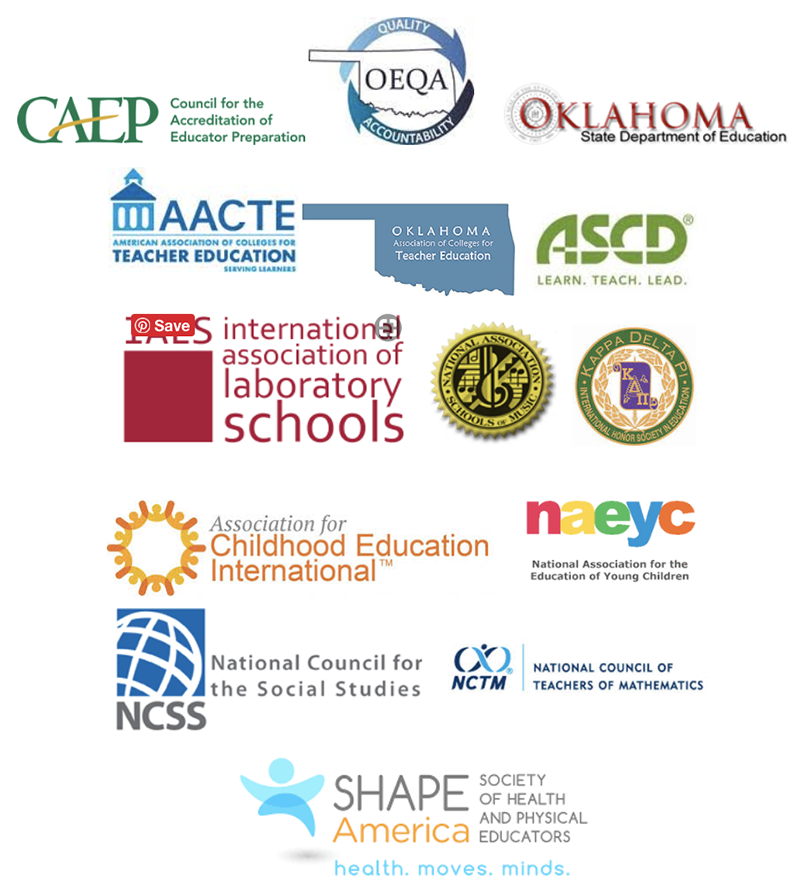 ---
Want to Know More?