Second-time SNU Graduate and Athlete Plans to Give Back
/
/
Second-time SNU Graduate and Athlete Plans to Give Back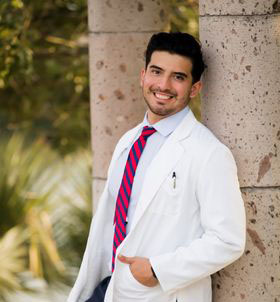 "I have never felt more prepared and confident as an individual who can handle any task in the workplace," said SNU student Brandon Perez.
As a lifelong learner, Brandon is just getting started—but after six years as an SNU student, he's looking forward to graduating with his second degree from the University. With a Bachelor of Science in Biology-Chemistry and an MBA specializing in healthcare, both from SNU, Brandon has also been accepted at Oklahoma State University for his Doctorate in Healthcare Administration.
Dr. Keith Toles, SNU's Graduate Programs in Business director, shared, "SNU's MBA-Healthcare degree prepares leaders to think critically and analytically and make strategic decisions in one of the fastest-growing and volatile industries. The curriculum forces students to examine some of the most controversial and emerging topics in healthcare. Our students are taught by instructors in different segments of healthcare (i.e. pharmaceuticals, health insurance, health administration) and are challenged to view healthcare from various stakeholders' and governmental perspectives. SNU MBA-HC graduates finish our program with the capability to innovate and transform the healthcare industry."
Brandon reflected on his journey at the University, "The best thing that came out of SNU was learning how to show consistency, discipline and commitment. Most importantly, though, reflecting Christ in the works that I do."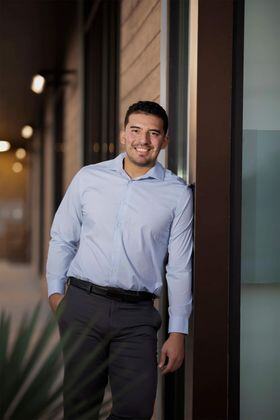 He continued, "What I have noticed that separates SNU from other universities is the community that they build among the students and faculty staff. They provide opportunities for the students to help grow spiritually, individually, and in relationships, among others."
Beyond his academic accomplishments, Brandon also invests himself in other passions. He started playing football at the age of seven—which helped instill his work ethic and dedication at a young age. Throughout his football career, he has received many awards and recognitions while being a motivational speaker to local foster children and young athletes. He was offered 21 football scholarships but chose to play at SNU, where he also pursued his education in science and healthcare.
In turn, equipped with his rich foundation of education and experiences, Brandon plans to give back to those around him.
"My goals are to complete my doctorate and to better serve my community by providing opportunities for others as SNU has provided for me. My dream is to be the main source of helping people by providing opportunities for them to succeed. I want to develop programs for single dads, night classes, and big conventions for younger men to achieve a healthy lifestyle," Brandon said.
Consistent with his character, Brandon is quick to honor the people who supported him along the way.
"I would like to thank Dr. Crow, Dr. York, Dr. Franca, Dr. Griffits, and Dr. Forseberg. They were all great mentors and shared a lot of wisdom in their classrooms. I would also like to thank Coach West and Coach Hada for always wanting the best out of me and pushing me not only as an athlete but as a young adult. Finally, my parents have been my biggest supporters since day one. They have shown me that if I want something, I have to work for it. I have always followed what my parents taught us: be humble, work hard and let fate take care of itself."
Back to Blog