Smith Named as New Head Women's Soccer Coach
/
/
Smith Named as New Head Women's Soccer Coach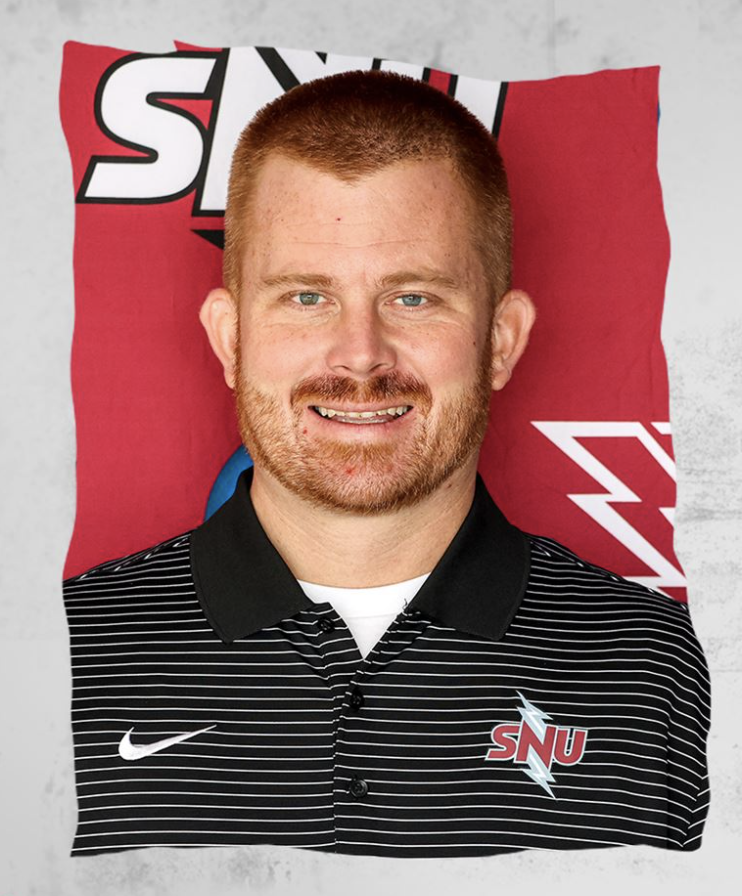 BETHANY, Okla.—A new era begins for the Southern Nazarene Women's Soccer program as the University has announced the hiring of Josh Smith as the new head coach, effective Jan. 5.
Smith, a New Jersey native, becomes the sixth head coach of the program that spans back to 1993. In eight seasons as a head coach, Smith has amassed a cumulative record of 113-64-10 among five different programs.
"I am humbled, excited, and thankful for the opportunity to be the new women's soccer coach at SNU," said Smith. "I would like to thank Danny Thomason, Dr. Redwine, and Dr. Newman for this amazing opportunity. I am excited to get started. The opportunity to see our athletes grow on the field, in the classroom, and in their faith is a privilege and a wonderful opportunity. Together we will work to grow this program into one that can contend in the GAC each year! My family and I are excited to join the SNU family."
Josh spent the past two seasons as the Head Women's Soccer Coach at Rogers State. During his tenure at Rogers, Smith turned a struggling 5-8-5 program in 2010 into a competitive program at 9-8-1 in 2021. Prior to his position at Rogers State, Smith served as the Head Women's Soccer Coach at Eastern New Mexico, where he became the second-winningest coach in school history in just two seasons. In 2018 he led the program to their most division 2 wins in a single season and their first-ever Lonestar Conference Championship game appearance.
SNU Director of Intercollegiate Athletics, Danny Thomason was pleased to announce the hiring of Smith as the new Head Coach. "When we hire new coaches at SNU, we always want someone who embraces our mission and can really coach," said Thomason. "I believe we hit a home run on both priorities with Coach Smith."
Along with his work at D2 level, Smith also excelled within the NAIA at the University of the Southwest. He led the Mustangs to a 13-4 record, which was the second-best record in program history. His squad was 8-3 in conference play which was the best mark in school history. For the season, his team outscored opponents by a score of 54-4 and finished the year just four points shy of a conference championship. He would also serve as Interim Athletic Director while at the University of the Southwest.
Prior to the University of the Southwest, Smith served at Northern Oklahoma College-Tonkawa. Smith went 36-5-2 during his two seasons and won a pair of Region 2 Tournament championships. Coming off an eight-win season prior to his arrival, Smith guided Tonkawa to a 19-3-1 record and a No. 15 ranking in the NJCAA in his first season.
The following season, Smith led the Mavericks to a 17-2-1 record, a No. 8 ranking in the NJCAA Division II polls, and an Oklahoma Collegiate Athletic Conference regular-season championship, along with the Region 2 Tournament championship. Smith was also named the OCAC/Region 2 Coach of the Year in 2015.
Smith's team also showed great improvement in the classroom, as NOC-Tonkawa's grade point average went from 2.50 the year before Smith arrived to a 3.35 GPA in his last season. His teams were also active in fundraising, helping raise more than $30,000 for the program in less than two years.
Before leading NOC-Tonkawa, Smith was the Head Girls' Soccer Coach at Crandall High School in Texas for two seasons. In his second season, he improved the team from 11 wins to 17 wins and guided the program to a third-place finish in the 4A district. He finished as runner-up district coach of the year both seasons. He also served as the school's head cross country coach for both the boys and girls.
During his time at Crandall High, he also was the goalkeeper coach for Cedar Valley College for the 2013 season.
Smith earned his bachelor's degree in Communications at Grove City College in 2009, and earned his master's degree in Curriculum and Instruction from the University of Mississippi in 2011.
He is married to Jenn Smith. They have a son named Hunter.  We welcome Coach Josh Smith.
Back to Blog