SNU Alumni Receives ROTC Commissioning
/
/
SNU Alumni Receives ROTC Commissioning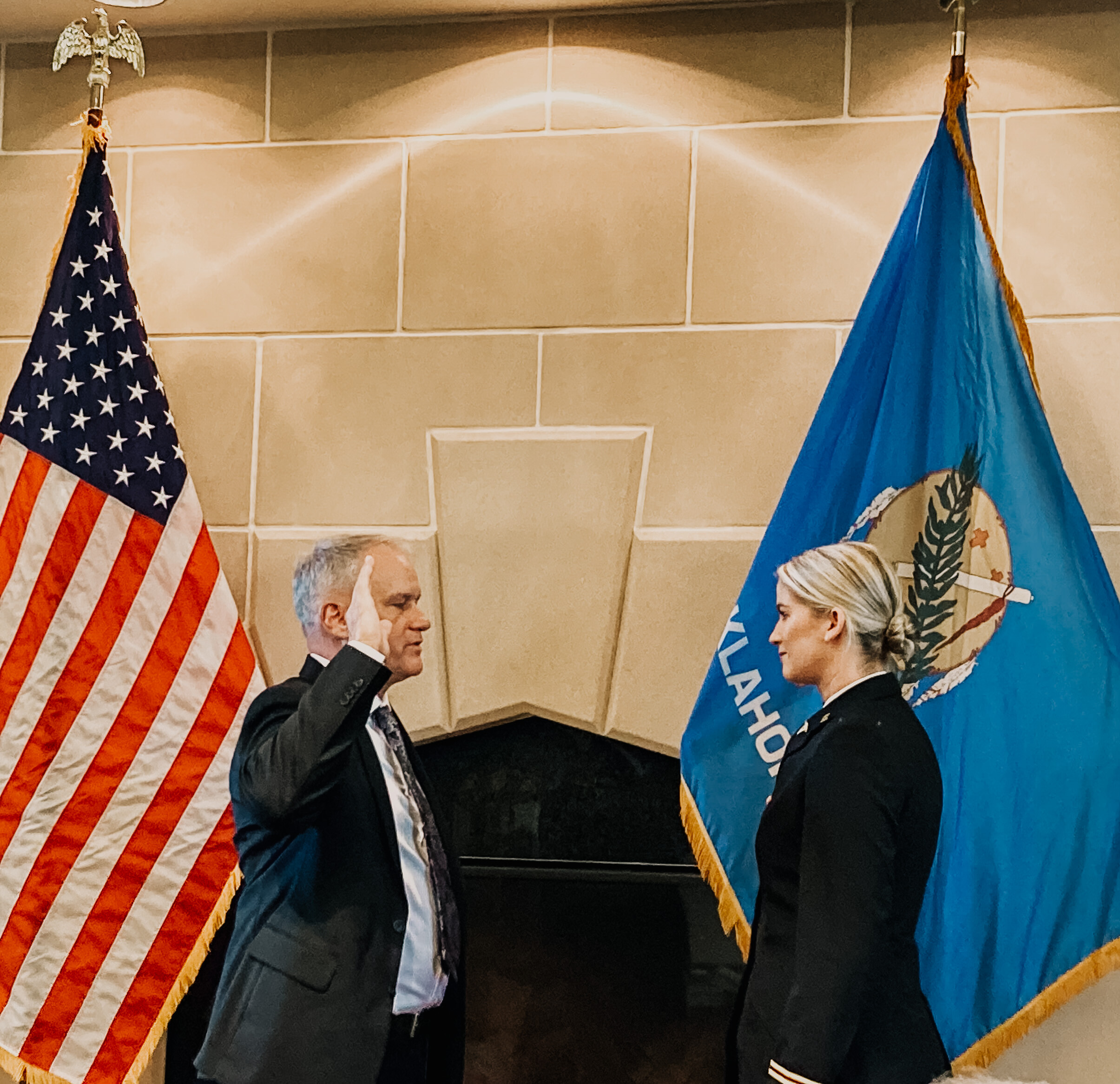 In December of 2021, Sara Nichols graduated from SNU, receiving her Bachelor of Science Degree in General Studies. She enlisted in the Oklahoma Army National Guard in August 2018 as a Combat Medic and joined the Army ROTC Program as a contracted Cadet in the fall of 2019. During her time at SNU, Sara was awarded the President's Leadership Scholarship and was a part of the Women's Varsity Soccer team. As an Army ROTC Cadet, Sara devoted herself to serving and mentoring younger students in leading the ROTC physical fitness training program on campus and helped in efforts to expand the ROTC presence at SNU for the Cadet Broncho Battalion. After graduating, Sara relocated to Broken Arrow and now works for an Internet marketing and networking company that services entrepreneurs and small business owners from across the nation. Sara earned her commission as a Second Lieutenant in the Army Medical Service Corps; she will serve with the 120th Medical Company (Area Support) in Broken Arrow, OK as a Platoon Leader in the Oklahoma Army National Guard.

On September 16, Sara was administered the US Army Oath of Commissioned Officers by her uncle, Major Dennis Nichols (US Marine Corps, Retired). The ceremony was hosted by Lieutenant Colonel Mark Flynn, Professor of Military Science for the Army ROTC program for UCO, SNU, OC, and OCU. The guest speaker for the event was Major General Rita Aragon (US Air Force, Retired), a former Oklahoma Air National Guard Adjutant General for the Oklahoma National Guard.

The Commissioning Ceremony is a very significant event for an ROTC Cadet and the Cadet's family. The Commissioning Ceremony recognizes the trust and confidence the President of the United States has placed on the individual for her proven faithfulness, character, and leadership abilities as a future Army Officer. It is a trust and confidence that will require Sara's full commitment and service to our country, state, and the Soldiers Sara is responsible for. 2LT Nichols will be an outstanding officer in the National Guard, and she will be a tremendous leader for her organization and her Soldiers.

Army ROTC is available at SNU through a cross-town partnership with the University of Central Oklahoma. The Army ROTC Broncho Battalion serves ROTC Cadets at UCO, SNU, Oklahoma Christian University, and Oklahoma City University. There are two-, three-, and four-year Army ROTC paths available to undergraduate and graduate students at SNU. Students participate in military science courses for college credit. Students who successfully complete their degree at SNU and meet all requirements of Army ROTC, receive a commission as a Second Lieutenant in the U.S. Army, Army National Guard, or Army Reserves. SNU students who enroll in any of the four military science courses will receive academic credit, which will satisfy elective hours required for an SNU degree. Enrollment in the ROTC basic course classes (Freshman and Sophomore) will not incur a military service obligation. Students who enter their junior year, or receive an Army ROTC scholarship, will incur a military service obligation between six and eight years following their graduation from SNU. Students interested in taking Military Science classes or to learn more about military service opportunities are encouraged to email Lieutenant Colonel Mark Nadig (US Army, Retired), SNU's VETS Center Director, or visit the SNU VETS Center on campus to discuss the benefits and significance of a military professional career in service to our country.

Back to Blog