SNU Appoints New Associate Vice President
/
/
SNU Appoints New Associate Vice President
Bethany, Oklahoma – August 5, 2019 – SNU is pleased to announce Dr. Scott Marsee as the new Associate Vice President for Instructional Strategies. Dr. Marsee comes to SNU from Ohio Christian University (OCU), where he has served as the Dean of the College of Adult and Graduate Studies.
Scott began his work at OCU as a faculty member and had a decade of progressive leadership in academics and instructional design. Scott is an ordained minister in the Church of the Nazarene and served churches in Michigan and Ohio. He earned a bachelor's degree with a major in business from Asbury University, a Master of Arts degree from Asbury Theological Seminary, and a Ph.D. in Education specializing in Instructional Design for Online Learning from Capella University. Scott and his wife Raeanne have two daughters. Megan is a freshman at Ohio Christian University and Kendra is in her junior year of high school.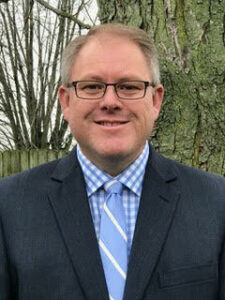 When asked about how he feels in coming to SNU, Scott said, "I am excited about SNU because of the great reputation and clear calling to serve Christ and His Kingdom through education. The university has excellent programs and I am excited about the opportunity to work with members of the university community to expand the online learning offerings and explore new opportunities." For fun, Scott enjoys spending time outdoors and golf. He especially enjoys cheering on his daughters at high school golf matches. Dr. Marsee began his work with SNU in August 2019.
---
Southern Nazarene University, founded in 1899, is a private, Christian, liberal arts university – an expression of the Church of the Nazarene. Located on a 40-acre campus just west of Oklahoma City, Oklahoma, SNU also maintains a center in Tulsa, Oklahoma and is accredited by The Higher Learning Commission of the North Central Association of Colleges and Schools.
Back to Blog