SNU Athlete Nominated, NCAA Woman of the Year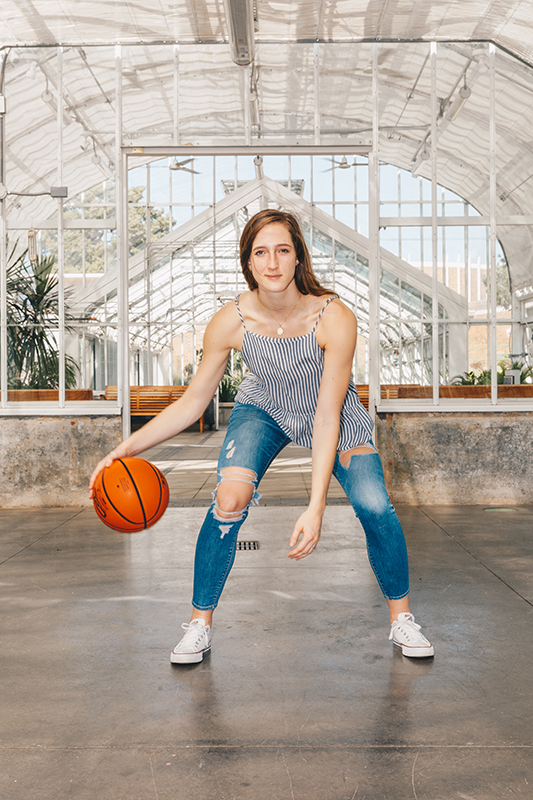 Recent graduate, Abby Niehues, has been nominated for the prestigious 2022 NCAA Woman of the Year Award. The NCAA program has honored outstanding female college athletes for 32 years for their academic achievements, athletic excellence, community service, and leadership. The Woman of the Year Award honors female college athletes across all three NCAA divisions. The program, based in Title IX and directed by the NCAA Committee on Women Athletics, has received almost 600 nominations this year for the distinguished award.
After athletes are nominated, conference offices select their pick, and those selected are notified by the NCAA. Once notified, the NCAA Woman of the Year Selection Committee will name the top 10 honorees in all three NCAA subdivisions. The selection committee will then determine three finalists from each subdivision, totaling nine finalists overall. The awarded athlete will be selected from this pool. Excitingly, the award will be given during the NCAA Convention in January 2023, allowing honorees the opportunity to celebrate their accomplishments and others to congratulate them.
Not only has Neihues earned this outstanding nomination, she had many accomplishments during her time at SNU. Outside of basketball, Neihues graduated with honors, earning a 3.8 GPA; balancing the SNU Honors Program while being a student-athlete. Aside from academics, she is a 3-time GAC Defensive Player of the Year, all-time blocks leader for SNU and the GAC, and the first player for SNU at the D2 level to achieve a triple-double.
Niehues did not start playing basketball until seventh grade but has been around the sport her entire life, watching her father play basketball professionally and participating in games with her family in their home driveway. She said, " My love for the sport really stems from the community that you get to build from being on a team. I've had the chance to meet and connect with so many wonderful people because of basketball. Basketball is a mentally and physically demanding endeavor, but getting to go through it with your teammates is what makes it so much fun. I feel very grateful for the recognition. It makes me feel like I really did have an impact on the program and that I'm still a part of the team, even though I'm finished playing college basketball."
When asked about Neihues, Trent May, the SNU Women's Basketball Coach, said, "I am extremely proud of Abby and love seeing her represent SNU as a nominee for potential "NCAA Woman of the Year." Abby has done a tremendous job as a student-athlete during her time at SNU. Being a nominee for such a prestigious award is a great accomplishment in itself." Neihues recently graduated with a degree in Mass Communication and English. She is currently working towards a master's degree in Business administration and plans on completing her masters in the next 6 months while continuing to play basketball overseas. SNU is thrilled to congratulate Niehues on her 2022 NCAA Woman of the Year nomination and proud to call her one of our own. We're cheering you on, Abby!
Back to Blog